Subscribe to the Craft Beer & Brewing Podcast:
Craft Beer & Brewing Magazine® contributor Stan Hieronymus, author of For the Love of Hops and Brewing Local, joins the podcast for an in-depth look at the hop industry, trends in hop use, new hops entering the commercial market, and more. Along the way, he covers:
Hop agricultural trends past and present, and their impact on the overall hop market
Lessons from the hop crash of 2007-08
New and forthcoming varietals from various breeding programs around the world
Current research on hop creep and factors influencing it
Alternate kilning routines to minimize hop creep
The impact of hop varieties and years on hop creep
Reusing hops in the brewhouse
Essential oil and alpha/beta acid impact when reusing hops
The historical tradition of hop reuse
New Southern Hemisphere hops development and new releases
This may be the hoppiest episode we've ever recorded—quadruple-hopped for intense hop character, but soft and juicy and never bitter.
This episode is brought to you by: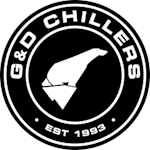 G&D Chillers: As the brewing industry's premier choice for glycol chilling, G&D Chillers has set the standard on quality, service, and dedication to their customer's craft. For 25 years G&D has led the way on innovative solutions that match their brewing customers immediate and future needs. With a wide selection of custom built chillers; G&D offers the Nano chiller, the perfect solution for Nano breweries all the way up to their larger capacity units like the Vertical Air Chiller, built for higher volume operations. Contact G&D Chillers today for your chiller sizing needs at 800.555.0973. Reach out online at Gdchillers.com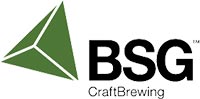 A new base malt to set your compass by. Rahr North Star Pils is crafted for brewers looking for a domestic pilsner malt with low color and low modification. North Star Pils carries overtones of honey and sweet bread, supported by flavors and aromas of hay and nutty character. Suitable for any beer style, but particularly craft brewed versions of classic lagers. Let Rahr North Star Pils guide your craft by visiting bsgcraftbrewing.com, or contact them at 1.800.374.2739.


This episode is brought to you by Mountain Rose Herbs, purveyors of the highest quality, organic herbs, spices, and teas. Whether you want to add depth to your next golden tripel with classic notes of cinnamon, pepper and clove, or artfully layer exotic, zesty grains of paradise into a perfect ale, adding botanicals to your brewing is an easy way to customize a delicious flavor profile. Mountain Rose Herbs has been providing organic herbs and spices to chefs, herbalists, and dedicated brewers for more than three decades. Learn more at mountainroseherbs.com and get 10% off of your first order with the code "craftbeer10".

Grandstand is your source for the latest trends in branded drinkware, apparel and promotional items. We make your job easy by serving as your one-stop-shop for everything you need to outfit your taproom and fans. Current trends include to-go drinkware, tie dye prints and portable coolers. Visit egrandstand.com/lookbook to see what's trending.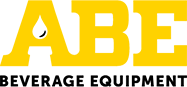 ABE Beverage Equipment provides complete brewing and packaging solutions worldwide. Whether you are just starting out or are looking to expand, ABE offers brewhouses, tanks, canning lines and more for small to medium sized brewers. ABE has equipped over one thousand breweries worldwide and has the best customer service in the industry. Call ABE Beverage Equipment at 402-475-BEER or visit ABEequipment.com to learn more. That's ABEequipment.com for complete brewing and packaging solutions.