Subscribe to the Craft Beer & Brewing Podcast:
Seattle's Fremont Brewing is known for fresh-hop beers, and over the past decade they've engaged in a level of problem-solving (on both the logistical and technical sides) that may be unmatched. What started as a small organic experiment with a well-established hop farm has turned into a yearly logistical dance, as harvesters, trucks, and brew staff work in concert to pick hops at the right time, transport them at the right temperature, and get them into batches at just the right moment.
In this episode, brewing director Matt Lincoln—who has been with the brewery since day one—explains both the operational challenges of such an ambitious fresh-hop program and how they manage fresh hops throughout the brewing process. Whether it's planning their brewing volume based on the season's yield, using their lauter tun as a hopback with moving rakes to aid extraction, or tweaking temperatures to ensure the best outcomes, Fremont has learned much over the past decade of brewing these beers at scale.
The conversation also moves through how the brewery's approach to hoppy beers has evolved, pushing more and more hot-side hops into the whirlpool to retain aromatics while still achieving the right amount of isomerization for their unapologetically bitter IPAs. Yeast expression is of particular importance, as is managing hop creep, and Lincoln discusses both in depth. Later, he pivots to discuss their approach to barrel-aging and blending acclaimed beers such as B-Bomb.
Fresh-hop beers are expensive to make, with difficult challenges to overcome, as brewers and growers manage tricky constraints in time and temperature—but few brew them as well as Fremont does. When you listen to Lincoln explain it, you'll understand why.
This episode is brought to you by: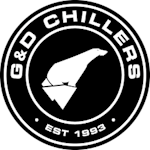 G&D Chillers: Nearly 2,000 breweries across the US, Canada, and Mexico partner with G&D Chillers. Innovative, modular designs and no proprietary parts propel G&D ahead as the premier choice for your glycol chilling needs. Breweries you recognize, like Russian River, Ninkasi, Jacks Abby, Samuel Adams, and more, trust G&D to chill the beer you love! Call G&D Chillers to discuss your project today, or reach out directly at Gdchillers.com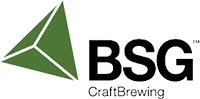 This episode is brought to you by Rahr North Star Pils. A new base malt to set your compass by. Rahr North Star Pils is crafted for brewers looking for a domestic pilsner malt with low color and low modification. North Star Pils carries overtones of honey and sweet bread, supported by flavors and aromas of hay and nutty character. Suitable for any beer style, but particularly craft brewed versions of classic lagers. Let Rahr North Star Pils guide your craft by visiting BSGCraftbrewing.com, or contact BSG at 1.800.374.2739.


Tired of the trial-and-error carbonation processes? Then look at our innovative automated carbonation systems for precise carbonation. These systems handle wide flow ranges to accommodate all your beer, wine, soda or cider styles. You can even carbonate and directly send the product to a packaging line without tankage! Besides carbonation, QuantiPerm offers robust and economical systems for, nitrogenation and water deoxygenation. All our systems have an easy-to-use graphical user interface with reports and graphs that you can pull up on your mobile device. Visit quantiperm.com for more information.


Grandstand is your source for the latest trends in custom printed drinkware, apparel and promotional items. We make your job easy by serving as your one-stop-shop for everything. Visit egrandstand.com/lookbook to see what's trending.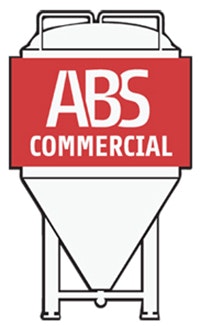 ABS Commercial is excited to be a part of today's Podcast! ABS is a full brewery outfitter offering brewhouses, tanks, keg washers and small parts. ABS wanted to do something fun for the craft beer industry, so they are giving away an ABS Keg Viking Keg Washer LIVE on December 5th, which happens to be national repeal day. To enter, go to www.abs-commercial.com, click on "Keg Viking" page and fill out the contest form for your chance to win!