Subscribe to the Craft Beer & Brewing Podcast:
Ten years ago, if you asked any beer drinker what they thought of gluten-free beer, they'd wrinkle their nose and express severe displeasure at the thought of choking down one of the lackluster sorghum-based beers on the market at the time. Times have changed. A relatively quiet gluten-free revolution is underway, as a new generation of gluten-free maltsters has emerged alongside upstart brewers who experiment with their malts. The result? Gluten-free beer has never tasted so good.
One of the breweries leading the charge is Seattle's Ghostfish. With four Great American Beer Festival medals for their gluten-free beers (plus a few rather impressive scores from the judges at Craft Beer & Brewing Magazine®), the brewery has proven that it doesn't just make good gluten-free beer—it makes good beer that happens to be gluten-free.
In this episode, cofounder Brian Thiel and brewer Greg Reichel discuss how their gluten-free brewing process is similar to, and different from, brewing with malted barley. Along the way, they touch on:
The rise of gluten-free ingredients for brewing
Applying experience with barley brewing to gluten-free recipe development
Working with enzymes to make fermentation possible, and selecting yeast
Understanding how to use grains like millet that aren't in any brewing software
Rebuilding the components that barley brings to beer, such as starch, dextrins, and proteins, by using multiple grains
Style-specific approaches to gluten-free brewing
Gluten-free sourcing and maintaining a supply chain that's entirely gluten free
The positive aspects of gluten-free brewing, with reduced off-flavors such as DMS and diacetyl
And more.
"Our goal has been the same from the beginning," Thiel says. "Make the highest quality beer possible that everybody can enjoy, with the added benefit that those who need the safety of a gluten-free beer can rest assured that they're going to get that in Ghostfish beer."
This episode is brought to you by:

G&D Chillers – As the brewing industry's premier choice for glycol chilling, G&D Chillers has set the standard on quality, service, reliability and dedication to their customer's craft. New this year, Redundancy meets Efficiency! G&D's Micro-Channel Condensers are built with all aluminum construction which eliminates galvanic corrosion. Using half the refrigerant of conventional condensers with fewer brazed connections, translates to a lower GWP and less opportunity for leaks. Call G&D Chillers today to discuss your project or reach out directly at GDChillers.com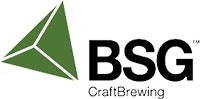 This episode is brought to you by BSG Hop Solutions. Meet the latest in the BSG Hop solutions portfolio, Citiva. Strong expressions of stone fruit, floral, and resinous/pine flavors and aromas define this blend, crafted specifically for use in hazy IPAs, and other hop-forward beers. Citiva is ideal for aroma, whirlpool, and dry hop additions to Hazy and Juicy IPAs, or for any other hoppy styles where a combination of citrus, tropical fruit, and pine aromatics are desired. Go to bsgcraftbrewing.com to learn more, or call 1-800-374-2739.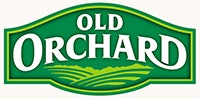 The most common complaint about hard seltzers? They need more flavor. Extract alone is a weak flavoring agent and can leave a chemical aftertaste. But there's a better way. The craft concentrate blends from Old Orchard are packed with REAL FRUIT FIRST, no added sugars, and just enough natural flavor. Breweries are turning to Old Orchard concentrates for seltzer with more body, color, and aroma. Turn seltzer skeptics into supporters with seltzer that drinks like a beer. Get started at www.oldorchard.com/brewer.


For years, BreweryDB® has been the industry's only professionally curated source of brewery and beer information. In 2019, over one million brewery visits were made by craft fans searching for breweries on BreweryDB.com! In just a few weeks, BreweryDB® will unveil an all-new experience to help craft lovers get back on the brewery trail! To take full advantage of the enhanced marketing power of BreweryDB® – and increase your tap room traffic, setup your account on MarketMyBrewery.com. It's easy and it's free!

The founders launched Ss Brewtech with a very clear goal to advance brewing equipment design, performance, and quality to the very highest standards in the industry. With a team that draws upon strong functional backgrounds in brewing science, mechanical engineering, industrial design, supply chain, and manufacturing, Ss Brewtech has the people and skill sets you would want and expect from your supplier of pro brewing equipment. Head over to SsBrewtech.com for more information on their brewhouses and brewing gear.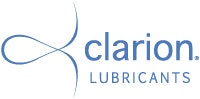 Food-grade lubricants are not your top concern. Your beer is. Lucky for you, Clarion has a passion for protecting your beer by helping to make your brewing system 100% food safe. When you switch to Clarion food-grade lubricants, you're reducing the risk of costly contamination and recalls to virtually zero. All while extending the life of your equipment. And that leaves you with the peace of mind to think about what really matters. Go to clarionlubricants.com to learn more.