Subscribe to the Craft Beer & Brewing Podcast:
Todd DiMatteo never intended to head up the production side of Good Word Brewing and Public House in Duluth, Georgia, a suburb of Atlanta. However, after a rocky start with a previous brewer forced him to quickly step up to the brewdeck, he embraced the role with verve. Thankfully, his homebrew experience plus more than a decade serving beer at Atlanta's legendary Brick Store Pub provided a palate and a point of view—two things that he's leaned into while further developing Good Word's beer program.
Small beers are a big deal for DiMatteo. Through collaborations and core brews, he routinely plays across the beer map—from "petite IPA" to Czech-style dark lager and English-style bitter. In this episode, he talks about the challenges and techniques to brewing small beers, including:
sharpening critical faculties to focus on constant improvement
finding inspiration in source material for beer styles
staying respectful of style and naming conventions, in part to keep styles alive and vibrant
key points for maximizing character and minimizing detracting notes in small beers
the value of decoction in low-ABV beers
evaluating ingredients and selecting them for flavor
using multiple lager and ale strains while remaining efficient from a production standpoint
spunding for natural carbonation
And more.
This episode is brought to you by: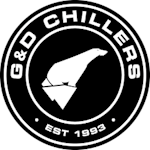 G&D Chillers
For nearly 30 years, G&D Chillers has set the mark for quality equipment you can rely on. G&D stands above the rest as the only chiller manufacturer that engineers your glycol piping for free. G&D also stands alone as the only chiller manufacturer with an in house team of installers and engineers, with 30 years of real world, field labor experience in breweries, wineries and distilleries. Contact the total glycol system design experts today at gdchillers.com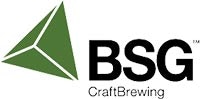 Support for this episode comes from BSG and Fermentis, the obvious choice for beverage fermentation. SafBrew LD-20 is a new all-in-one Saccharomyces Pastorianus yeast and enzyme blend designed to produce lower-carb, dry lager beers. SafBrew LD-20 is capable of high attenuation at low temperatures, making it the perfect choice for clean lagers with very low residual sugars. To harness the power of SafBrew LD-20, or to learn more about Fermentis's range of fermentation solutions, get in touch with BSG at go.bsgcraft.com/Contact-Us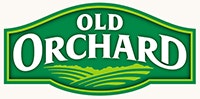 Supply chain challenges are here to stay for a while, so why not trust the experts to handle freight for your ingredients? Old Orchard has partnered with a leading logistics firm in the craft beverage industry to transport your craft concentrate blends. When you order two pails or more of concentrate from Old Orchard, you qualify for freight quotes from various carriers and can stay up-to-date on the status of your shipment. To get started on a freight quote for craft concentrates today, head over to oldorchard.com/brewer


BrewMonitor, from Precision Fermentation, is the first real-time, comprehensive fermentation monitoring solution. It works with your existing fermentation tanks to track dissolved oxygen, pH, gravity, pressure, temperature, and conductivity in real-time, from any smartphone, tablet, or PC. BrewMonitor provides detailed insight into your fermentations that helps improve beer consistency, reduce tank-time, and increase overall efficiency–saving your brewery time and money. Get started for 30 days, risk-free. Visit precisionfermentation.com/brewing.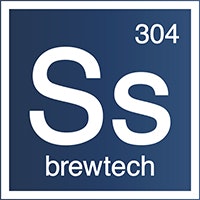 From the rotatable pick-up tube on Rogue Brewing's pilot brewhouse to the integrated hopbacks on Sierra Nevada's twin prototyping brewhouses, Ss Brewtech has taken technology they invented working with world-renowned industry veterans and made them available to every craft brewer. To learn more about Ss Brewtech's innovation list, head over to SsBrewtech.com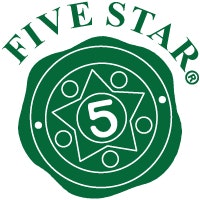 Have you heard of PBW Tablets? Yeah, that's right, the PBW powder you've known and trusted is now in tablet form from Five Star Chemicals. Available in two sizes so you can use just one tablet in either 32 ounces or one gallon of water, to optimize your cleaning. Forget measuring, just add a tablet to water and quickly clean all stainless equipment, growlers, kettles, or carboys. Purchase on their website or your favorite homebrew supplier.