Subscribe to the Craft Beer & Brewing Podcast:
Today, the brewery operates with a brewhouse that is as unique as their beers—two mash tuns, with internal vessels and screens that lift and drain the mash, to feed three separate kettles. The team brews four turns per day on the system, filling a fermentor one-quarter full as fermentation starts. Over the following days, subsequent brews fill the tank as the carefully controlled fermentation progresses. By adjusting the mash temperatures of each day's brews, they're able to approximate a step-mash regimen without tight temperature control and automation in the brewhouse.
In this episode, cofounder Urbain Coutteau discusses the creative and the technical, including:
building a bridge to stout for Belgian beer enthusiasts with Pannepot
controlling the use of simple sugars to avoid astringency
rebuilding the Pannepot recipe without spices but with a wild Saccharomyces strain
the conceptual framework for their unique brewhouse setup
designing a brewhouse to achieve specific flavor goals
controlling fermentation to allow multi-day tank fills without stressing yeast
relying on ingenuity more than investment
the brewery's best-in-class water treatment system that nearly eliminates water waste
clever use of automation to create water profiles, reducing staff time
using a familiar ale yeast strain to ferment big Belgian beers
And more.
Launched on a shoestring budget, the Struise team has always had to rely on clever problem-solving—what Coutteau refers to as "peasant intelligence." That spirit is alive and well at the brewery today, scaled to address bigger challenges, in bigger ways.
This episode is brought to you by: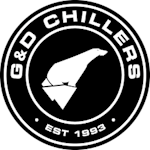 G&D Chillers
For nearly 30 years, G&D Chillers has set the mark for quality equipment you can rely on. G&D stands above the rest as the only chiller manufacturer that engineers your glycol piping for free. G&D also stands alone as the only chiller manufacturer with an in house team of installers and engineers, with 30 years of real world, field labor experience in breweries, wineries and distilleries. Contact the total glycol system design experts today at gdchillers.com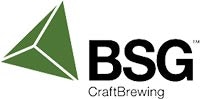 This episode is sponsored by BSG CraftBrewing. Explore a whole universe of hop sensory with unique varieties like Cashmere, Comet, Triumph, El Dorado, and many more. Sourced directly from growers and processed at BSG's FSSC-certified facility in Yakima to bring you only the very best hops, from farmer to fermenter. For contracting, spot sales, and more info, reach out to us at [email protected]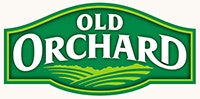 Looking for innovation in your next beverage break-through? Think outside the purée box and let your brand stand out with Old Orchard's craft concentrate blends. Even smoothie seltzers can benefit from the extra boost of flavor and color. Old Orchard is based in the Greater Grand Rapids, Michigan area—also known as Beer City, USA—and supplies craft beverage categories ranging from beer, wine, and cider to seltzer, spirits, and kombucha. To join the core of Old Orchard's brewing community, learn more at oldorchard.com/brewer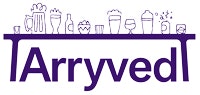 As craft beer's most trusted point of sale system, Arryved is the mobile, all-in-one solution you need to decrease service friction and increase guest satisfaction. With a full suite of craft-specific features, no contracts, and no monthly fees, Arryved provides the necessary tools to help your brewery grow. Go to Arryved.com to set up a free, customized demo. Arryved.com. Remember, there is no "i" in Arryved.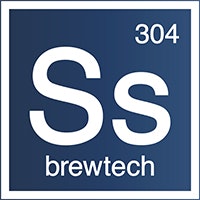 From the rotatable pick-up tube on Rogue Brewing's pilot brewhouse to the integrated hopbacks on Sierra Nevada's twin prototyping brewhouses, Ss Brewtech has taken technology they invented working with world-renowned industry veterans and made them available to every craft brewer. To learn more about Ss Brewtech's innovation list, head over to SsBrewtech.com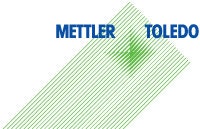 Are you looking for the tools to make your next improvements in process and quality control? The Mettler Toledo InPro 8630i is the ideal sensor for combined color and turbidity measurement in lautering, filtration and phase shift operations. Robust, compact and easy to handle, it supports consistency in beer processing. The InTap portable oxygen meter gives you readings wherever you need them. Flexible in production for verification, while purging, or for troubleshooting - your perfect helping hand. Contact us today to find out more!