Subscribe to the Craft Beer & Brewing Podcast:
How do you as a brewer identify trends, evaluate their potential resonance with your customers, then develop and deploy your own beers in response? This panel discussion with leading Portland brewers Ben Edmunds of Breakside, James Dugan of Great Notion, and Sam Pecoraro of Von Ebert—recorded at Great Notion as part of our most recent New Brewery Accelerator workshop—explores that very question.
Along the way, they discuss:
separating the signal from the noise in feedback data
maintaining a brewery identity despite changing trends
considering the consumer and leading with enthusiasm
technical processes around developing and testing new ideas
developing a palate and means of understanding and deconstructing other beers
the arc of imitation and adaptation
TTB challenges in using atypical ingredients
staff and consumer feedback processes
the importance of great front of house staff to explain and promote trendy beers
And more.
This episode is brought to you by: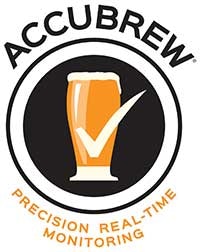 Step into the modern era of brewing. AccuBrew presents a game changing fermentation monitoring system giving brewers unprecedented, real-time insight into yeast health and activity. By simply mounting a sensor to a port, brewers get real-time information through the AccuBrew app, tracking sugar conversion, temperature, and clarity. And just one AccuBrew sensor protects every tank in the event of a glycol system failure. Get your hands on a tool that will help you deliver your best brew every batch! AccuBrew has your back because it was designed for you, the brewer, by brewers. Visit accubrew.io today, for a no obligation 90 day trial!
This episode brought to you by Rahr Malting Co., celebrating 175 years of the "malt of reputation." Since 1847, Rahr malt has been a benchmark of quality and consistency for brewers everywhere. Now offering dextrin malt to help you boost mouthfeel and haze in your IPA, or to show off a jiggly foam stand on a pils. Available exclusively through BSG at bsgcraftbrewing.com.
For nearly 30 years, G&D Chillers has set the mark for quality equipment you can rely on. G&D stands above the rest as the only chiller manufacturer that engineers your glycol piping for free. G&D also stands alone as the only chiller manufacturer with an in house team of installers and engineers, with 30 years of real world, field labor experience in breweries, wineries and distilleries. Contact the total glycol system design experts today at gdchillers.com