Subscribe to the Craft Beer & Brewing Podcast:
Perhaps no brewery in the world is as dedicated to fresh-hopped beers as Single Hill in Yakima, Washington. Led by cofounder and head brewer Zach Turner, the Single Hill team leans into vibrantly hopped IPAs all year long—and their Mind Plant double IPA was first runner-up at last year's Alpha King Challenge—but harvest time is when their strengths and expertise really get to shine. That's when Turner shifts focus to fresh-hopped beers, driving to farms around the Yakima Valley to see which varieties are freshly picked, rushing the wet cones back to the brewery to pour into the mash tun-turned-hopback, and gathering freshly kilned (but not yet baled) whole-cone hops that they pelletize themselves for the whirlpool and dry hop. The running event throughout the season is the Fresh Hop Rodeo, when Single Hill collaborates with brewers across the country on a series of fresh-hopped beers that compete for the love of local customers.
Single Hill's singular fresh-hop focus is succeeding: Their Energy Cone IPA was the gold medal–winning fresh-hop beer at last year's Great American Beer Festival, and their fame and respect for these beers is growing beyond the region.
In this episode, Turner opens the book on his process and approach to fresh-hopped beers, including:
flexibility and serendipity in pick windows and varieties
pelletizing their own hops at the brewery
utilizing lower temperatures for wet-hop contact, to limit vegetal flavors
fermenting fresh-hop IPAs with a variety of yeasts
brewing both hazy and West Coast fresh-hop iterations
their experimenter system that splits a 15-barrel brew into three different fermentations
new and exciting hop varieties on the horizon
And more.
This episode is brought to you by:

G&D Chillers
For nearly 30 years, G&D Chillers has set the mark for quality equipment you can rely on. G&D stands above the rest as the only chiller manufacturer that engineers your glycol piping for free. G&D also stands alone as the only chiller manufacturer with an in house team of installers and engineers, with 30 years of real world, field labor experience in breweries, wineries and distilleries. Contact the total glycol system design experts today at gdchillers.com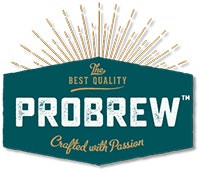 Are you ready to Brew Like A Pro? ProBrew has the equipment, systems and technology to take your brewery to the next level. Check out www.probrew.com for info on patented ProCarb inline carbonation technology, ProFill rotary filling & seaming can fillers, the Alchemator inline alcohol separation system, 7 – 50bbl Brewhouses and more! ProBrew, a subsidiary of TechniBlend, now a ProMach brand, offers the craft beer industry innovative solutions to help you Brew Like A Pro! Go to www.probrew.com for more info!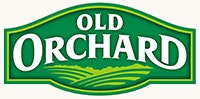 Supply chain challenges are here to stay for a while, so why not trust the experts to handle freight for your ingredients? Old Orchard has partnered with a leading logistics firm in the craft beverage industry to transport your craft concentrate blends. When you order two pails or more of concentrate from Old Orchard, you qualify for freight quotes from various carriers and can stay up-to-date on the status of your shipment. To get started on a freight quote for craft concentrates today, head over to oldorchard.com/brewer


Looking for a good lager yeast? Fermentis, the obvious choice for beverage fermentation, provides brewers large and small with the most complete portfolio of dry lager yeast available anywhere. To learn more about how Fermentis can improve the quality of your fermentation, and for the latest on their exciting new product releases, visit Fermentis.com.


With 20 years of innovation and experience, Brewmation specializes in electric, steam, and direct fire brew houses, complete cellar solutions, and automated controls for the craft brewing industry. From ½ barrel to 30 barrel systems, Brewmation puts you in control to design a brewery that fits your needs and brewing style. Whether you're starting a new brewery, upgrading your cellar, or just need some parts to keep you up and running, Brewmation has you covered. Visit them at brewmation.com/cbbpod to get started.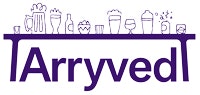 As craft beer's most trusted point of sale system, Arryved is the mobile, all-in-one solution you need to decrease service friction and increase guest satisfaction. With a full suite of craft-specific features, no contracts, and no monthly fees, Arryved provides the necessary tools to help your brewery grow. Plus, they're offering a special deal to our listeners: Get 25 percent off all hardware! To redeem, you must launch with Arryved before December 1st, 2022. Go to Arryved.com/cbb to set up a free, customized demo. Remember, there is no "i" in Arryved.