Subscribe to the Craft Beer & Brewing Podcast:
What do you get when Michael Tonsmiere, aka the Mad Fermentationist and author American Sour Beers, joins forces with Scott Janish, author of The New IPA, start a brewery in a Maryland suburb between Baltimore and Washington, D.C.? Pretty much what you'd expect: a brewery that tends to focus on creative expressions in the pale ale and IPA space, as well as progressive approaches to wood-aged, funky, and sour beers. Yet Sapwood Cellars has done much more than just meet expectations over their first four years of existence—they've also honed approaches to both of these focuses, while creatively blending the two with smart mash-ups in the liminal space between them.
In this episode, the founders of Sapwood discuss:
the evolutionary "royal rumble" process behind their mixed-fermentation program
building intensity of flavor and points of difference for broader experiences
controlling acidity through processes such as co-pitching Sacch when adding fruit or dry-hopping tart, oak-aged beers
multi-step fermentations with wine yeast
employing more potent hops to hold flavor at lower pH levels
avoiding oxidized hop flavors in sour beer through careful barrel preparation
aggressive rousing of dry-hopped beers at cold temps
using hops high in survivable compounds on the hot side
maximizing thiols with new yeast strains
finding synergies in hops that produce more than just "generic" tropical flavors
the problem with Galaxy hops
And more.
This episode is brought to you by:

G&D Chillers
What if you could chill your beer with a more efficient chiller? The Answer? G&D Chillers new Micro Channel Condensers! G&D's Micro Channel Condensers are highly efficient in hotter regions, use a fraction of the refrigerant over traditional chillers which provides less opportunity for leaks along with lower global warming potential. G&D Chillers' Engineers are committed to green technology design, while developing a more energy efficient chiller for the brewing industry. Contact G&D Chillers today at gdchillers.com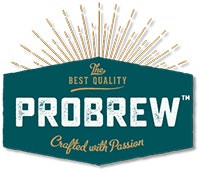 What if you could take your favorite recipes and make a nonalcoholic version without sacrificing the flavor, color, or beer quality? N/A? No Problem! The Alchemator from ProBrew uses proprietary membrane technology to strip the alcohol from the beer without sacrificing all the elements – like flavor and color - that make the beer great! Are you ready to Brew Like A Pro? Check out www.probrew.com to learn more about The Alchemator from ProBrew, or shoot them an email to [email protected] today! Probrew is a subsidiary of TechniBlend, now a ProMach brand.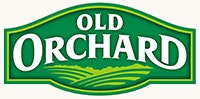 Is your brewery struggling to source or afford berry ingredients? Historic heatwaves devastated U.S. berry crops, causing supply to dwindle and prices to skyrocket. That's why brewers are switching over to Old Orchard's craft concentrate blends, which mimic straight concentrates but at a better price point—and with more reliable supply. Is it any surprise that Old Orchard's best-sellers are Raspberry and Blackberry flavors? Reclaim your margins and order your craft concentrates at oldorchard.com/brewer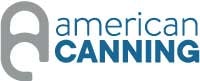 Packaging beer can be a daunting task but buying cans shouldn't be. American Canning provides packaging supplies at competitive prices in order quantities catered to craft. Think single truckloads and half-height pallets rather than million can minimums. For a smooth packaging experience, also consider their ultra-compact, single operator canning machines. Pricing begins at $25,000 with quick 6-8 week lead times on most equipment. American Canning exists to help share your craft in cans; learn more about their ecosystem of solutions at americancanning.com.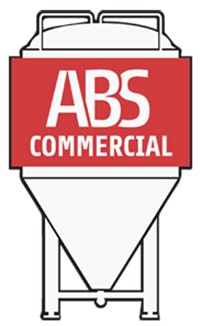 ABS Commercial is a full-service brewery outfitter, proud to offer brewhouses, tanks, and small parts to brewers across the country. They stock equipment ranging from 3BBL to 90BBL, and offer custom-designed equipment up to 900BBL. Contact one of their brewery consultants today at [email protected] to discuss your brewery project. ABS Commercial. We are brewers.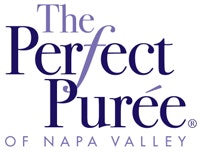 "Craft the perfect pour with superior fruit from The Perfect Purée. Picked at the peak of ripeness, the fruit is pureed and frozen for optimal fresh flavor and color. But don't just take our word for it, experience flavor first-hand by curating your own complimentary sample box at perfectpuree.com/beer. That's perfect P-U-R-E-E dot com forward-slash beer. Samples are complimentary for brewing professionals only."