Subscribe to the Craft Beer & Brewing Podcast:
In this year-end episode, we look back at the past year of podcasts, and count down your favorites, with excerpts that include:
Sapwood Cellars on dry-hopping technique, lowering temperature for dry hopping, using an aggressive rousing regimen, and the masking effect of other dry-hop flavors on thiols
Sam Tierney of the Firestone Walker Propagator and Bob Kunz of Highland Park on selecting malt for West Coast pilsner
Raf Souvereyns of Bokke discussing the challenges that new blenders face, as well as his research on the toxicity off apricot and peach stones (both sources of the chemical that gives almond its flavor, benzaldehyde)
Jean Van Roy of Cantillon on brewing with aged hops
Barrett Tillman of Blackman Brewing on his career-defining DUI and changing gears for healthier living as a brewer
Kyle Harrop of Horus Aged Ales on technique for getting the best results with coffee.
Zach Frasher of Slice on selecting different pilsner base malts depending on the hop focus of a specific beer
Eric Toft of Schönramer on selecting and defining Noble hops.
Kelsey McNair of North Park on using hazy IPA techniques to make better West Coast IPA (as well as dry hopping with Incognito)
and, finally, Ben Smith of Surly on building a malt bill for thiol-forward IPA, thinking about bitterness beyond IBU, and reducing dry hopping with thiolized yeasts.
This episode is brought to you by: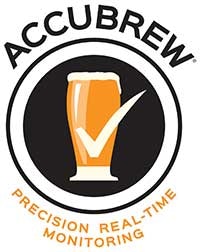 AccuBrew is an analytical tool designed to collect and compare the information brewers need to produce consistent results and continuously improve the process of fermentation. AccuBrew is more than a progress bar and early warning system. It is an ever evolving piece of technology tailored to you and your process. (bullet) Save time and turn tanks faster. (bullet) Monitor and compare batch progress in real-time. (bullet) Enter notes, set custom reminders and temperature alerts. (bullet) And detect process issues before a batch is ruined. Quality, consistency, and confidence. That is what AccuBrew delivers! Visit accubrew.io today, for a no obligation 90 day trial!

Sponsored by BSG, distributors of TNS Hop Oils. A revolutionary hop product that gives your beer all the hop intensity with none of the astringency. Make better beer and get more from each turn with less work. Change your brewing game with TNS Hop oils. Visit BSGCraftbrewing.com to learn how.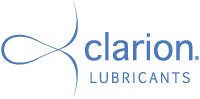 Balancing barley and hops is your expertise. Food-grade lubricants is ours. Clarion Food Grade Lubricants meet stringent standards of purity and performance for food and beverage processing, food packaging, cosmetic and pharmaceutical applications. All Clarion Lubricants are backed by the Clarion warranty, and we work with you to create an efficient lubrication program that helps protect your operation. To learn more, visit ClarionLubricants.com/foodgrade. Clarion Lubricants. The expert that experts trust.