Subscribe to the Craft Beer & Brewing Podcast:
Edwin Collazo is a gifted salesperson. Yes, he's a brewer and owner, but the bridge in City Built Brewing's logo isn't just a graphic element—the explicit mission of this brewery in Grand Rapids, Michigan, is connecting customers with the beer they love.
However, the brewery's focus has changed over the years, and the pandemic caused the team to rethink their approach to beer. Now, they've embraced progressive styles, from hazy IPA to pastry stout and tart fruit beer, and they've recently ramped up lager production to feed a growing interest in the taproom. Nothing is off limits, and City Built is watching and listening as their own customers tell them what they want the brewery to become.
In this episode, Collazo recounts the challenges that City Built has encountered along the way and the ways they've addressed them, from an intellectual-property issue with hip hop group Run the Jewels to helping staff better explain and sell beer to taproom customers. Building the right team—and managing change in a way that doesn't create chaos—has presented its challenges, yet Collazo is here for the ongoing evolution of the beer program and the business itself.
This episode is brought to you by:

G&D Chillers
For years G&D Chillers has chilled the beers you love, partnering with 3,000+ breweries across the country. They are proud of the cool partnerships they've built over the past 30 years. They know brewing doesn't stop at 5 o'clock and nor do they. G&D uses quality components, expert craftsmanship and constant innovation. With 24/7 service and support your brewery will never stop. Remote monitor your chiller for simple and fast access to all the information you need – providing you with the peace of mind your operation is running smoothly. Reach out for a quote today at gdchillers.com or call to discuss your next project.

Brought to you by BSG, distributors of TNS Hop Oils. Looking for a way to save on freight, reduce waste, all while improving beer quality? Then change your brewing game with TNS Hop Oils. Visit BSGCraftbrewing.com to learn how TNS Hop Oils can make your beer (and your margins) better.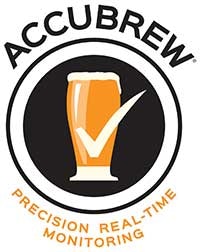 AccuBrew is a new analytical tool unlike anything else on the market that gives brewers, like you, unprecedented insight into your fermentation process. You can remotely monitor sugar conversion, temperature, and clarity to ensure consistency by quickly detecting out-of-range conditions. The AccuBrew system creates and stores permanent records so you can compare every batch. AccuBrew goes beyond a simple measurement tool. AccuBrew helps you monitor, document, and manage your fermentation process in real-time.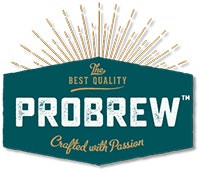 At ProBrew, they believe that your brewery deserves equipment as unique as the drinks that you craft. That is why their solutions are specifically designed to help you brew YOUR beer, not someone else's. From brewing to fermenting to carbonating and can filling, ProBrew's customizable equipment empowers breweries to expand operations at their own pace. For more information, visit www.probrew.com or email [email protected] to learn exactly how they can take your operations to the next level. ProBrew, brew YOUR beer.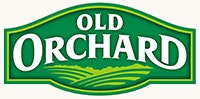 If you hear Old Orchard mentioned in the brewing community, don't be surprised: the flavored craft juice concentrate blends from Old Orchard have shipped to over 46 states. Their new brewing customers often mention discovering Old Orchard through the word-of-mouth recommendation of another brewer. To join the core of Old Orchard's brewing community, learn more at oldorchard.com/brewer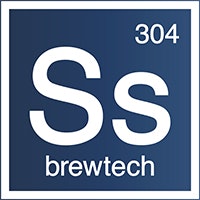 From the rotatable pick-up tube on Rogue Brewing's pilot brewhouse to the integrated hopbacks on Sierra Nevada's twin prototyping brewhouses, Ss Brewtech has taken technology they invented working with world-renowned industry veterans and made them available to every craft brewer. To learn more about Ss Brewtech's innovation list, head over to SsBrewtech.com


100% recycled, 100% recyclable and reusable - PakTech handles are the sustainable solution to handle your craft beer. PakTech has been a leading producer of secondary packaging for the craft beer industry for over 30 years and their handles are found across the globe. By fully embracing the principles of circular economy, PakTech helps customers meet their own ambitious sustainable goals. 100% recycled, 100% recyclable and reusable, PakTech is the sustainable packaging solution for your craft beer. Order your free samples today! Call 541.461.5000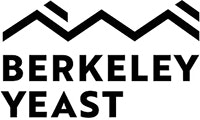 Berkeley Yeast. The creators of Tropics yeast, which produces massive notes of guava and passionfruit, now bring you Thiol Boost. Berkeley Yeast's Thiol Boost is pure liquid thiol precursors that take Tropics to the next level. Add it to the fermentor when you pitch the yeast and prepare yourself for tropical fruit nirvana. The concentration of precursors is the same in every batch of Thiol Boost so you can predictably tune the level of tropical flavor by adjusting the dosage. Mention this podcast and get 15% off your next order. Berkeley Yeast. Ordinary yeast made extraordinary.