Subscribe to the Craft Beer & Brewing Podcast:
Monday Night Brewing has grown from their Atlanta roots into taprooms and breweries in major Southern cities—Birmingham, Alabama, and Nashville, Tennessee, are two, with Charlotte, North Carolina, opening soon. The regional powerhouse has grown on the strength of quality beer, measured risk-taking, and a simultaneous embrace of both modern and classic styles.
In this episode, brewmaster Peter Kiley shares his unvarnished and thoughtful approach to brewing, touching on:
moving to high-gravity brewing to make life easier on the brewing staff
kettle-souring high-gravity brews
homogenizing kettle-soured component brews before fermentation
managing ionic concentration in high-gravity brews
troubleshooting excessive attenuation
understanding acids such as succinic acid in kettle-soured beer
the trouble with biotransformation in hoppy beers
extensive cold-conditioning to reduce hop burn
the challenge in creating a framework for innovation
the trouble in democratizing creativity
And more.
This episode is brought to you by:

G&D Chillers
For years G&D Chillers has chilled the beers you love, partnering with 3,000+ breweries across the country. They are proud of the cool partnerships they've built over the past 30 years. They know brewing doesn't stop at 5 o'clock and nor do they. G&D uses quality components, expert craftsmanship and constant innovation. With 24/7 service and support your brewery will never stop. Remote monitor your chiller for simple and fast access to all the information you need – providing you with the peace of mind your operation is running smoothly. Reach out for a quote today at gdchillers.com or call to discuss your next project.

Sponsored by BSG, proud distributor of New Zealand Hops Ltd. Who invites you to experience Nectaron®, an aromatic New Zealand hop, drenched by tropical waterfalls of grapefruit, passionfruit, pineapple, and peach. Nectaron® is in stock and ready to ship! So, order now and unlock the delicious citrus potential of your next IPA or NEIPA! Contact your BSG sales rep with any questions or visit BSGCraftbrewing.com/Hops to learn more.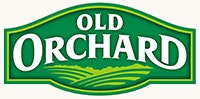 If you hear Old Orchard mentioned in the brewing community, don't be surprised: the flavored craft juice concentrate blends from Old Orchard have shipped to over 46 states. Their new brewing customers often mention discovering Old Orchard through the word-of-mouth recommendation of another brewer. To join the core of Old Orchard's brewing community, learn more at oldorchard.com/brewer.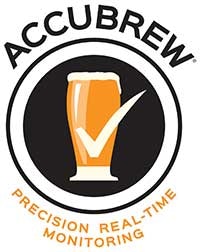 Take your brewing to the next level with AccuBrew's revolutionary fermentation monitoring system, now predicting Specific Gravity! With AccuBrew, you'll have precise control over the fermentation process and ensure consistent, high-quality results. Their cloud-based app and compact sensor work together to monitor specific gravity, fermentation activity, clarity, and temperature. AccuBrew is CIP-ready and designed to stay out of your way. Their set-it-and-forget-it solution streamlines systems and processes, confirms consistency, and helps detect problems before they ruin a batch. Join the AccuBrew community today and experience 24/7 peace of mind! Visit AccuBrew.io to learn more!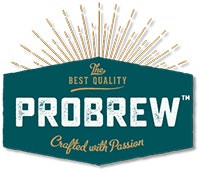 Brewing is currently one of the most innovative, adaptive, and fast-paced industries in the world. With consumer demand shifting to the latest and greatest trend, it can be difficult for production teams to keep up with requirements. The ProFill series of rotary can fillers from ProBrew are accelerating plant production everywhere. These can fillers run at speeds between 100 – 600+ cans per minute while achieving precise and consistent filling volumes not achievable by most inline and mobile fillers. For more information, visit www.probrew.com or email [email protected] to learn exactly how we can take your operations to the next level. ProBrew, brew YOUR beer.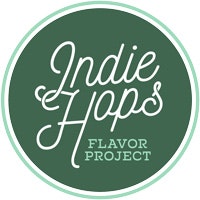 Indie Hops breeds new hop varieties to help brewers captivate beer lovers. Indie's unique varieties — Strata, Lórien, Luminosa and Meridian — are trusted by brewers worldwide to modernize, brighten and diversify their beer lineup. Indie also offers classics that thrive in Oregon terroir such as Chinook, Crystal and Sterling. Thoughtfully crafted and selected hops to meet your brewing needs. Visit indiehops.com/podcast to discover what's new in hop flavors. Indie Hops — Life is short, let's make it flavorful!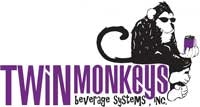 No matter what you are canning, Twin Monkeys Beverage Systems has the solution. With a versatile lineup of quality canning and packaging equipment made in the USA, their troop is ready to customize a setup for YOUR craft business. Need on-site training or help with installation? You got it. Visit TwinMonkeys.net today to learn just how easy it is to get YOUR craft, into cans.


Yeast is an incredible living micro-organism! We've known for many years now that yeast has a crucial impact on the flavor profile and other sensory properties of beverages. It affects a wide range of characteristics – such as fruity and floral notes, phenolic or spicy character, the body of the beer and more… Fermentis beer yeast strain line-up is designed to answer the requirements of all brewers, so release your creativity! Visit www.fermentis.com or explore our app to discover more about yeast behavior and characterization.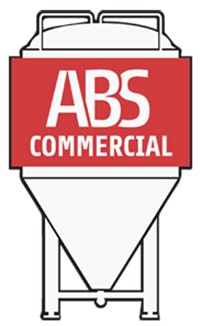 ABS Commercial has been a full-service brewery outfitter for over 10 years. They are proud to offer brewhouses, tanks, keg washers, and small parts to brewers across the country as well as equipment for distilling, cider-making, wine-making, and more! They know the ins and outs of the brewing and installation process and can design the perfect set-up for you, whether you're just starting out or looking to expand. Contact them today at [email protected] to discuss your customized brewery needs. ABS Commercial. We are brewers.