Subscribe to the Craft Beer & Brewing Podcast:
The Northern Hemisphere hop harvest is just weeks away, and that means one of our favorite times of the year: fresh-hop beer season. To help add to the excitement, we invited three experts in the field of brewing with wet and fresh hops—Joe Mohrfeld of Pinthouse in Austin, Steve Luke of Cloudburst in Seattle, and Zach Turner of Single Hill in Yakima, Washington—to come together for a panel discussion on the subject. Over the course of the podcast, they share thoughts on:
the evolution of fresh-hop brewing over the past decade and a half
telling the agricultural and growers' stories through beer
riding the fine line between hops' grassy/vegetal flavors and brighter fruit flavors
choosing specific varieties for different brews, and hops that work best in fresh and wet form
using fresh dried hops for dry hopping
layering multiple forms—IQF, 301 Trial, wet, and fresh dried—for more flavor complexity
fermenting with yeast that provides the right sulfur lift
managing the pH increase from fresh hops through varied acid additions
longevity in fresh-hop beers
And more.
This episode is brought to you by:

G&D Chillers
G&D Chillers. The brewing industry's premier choice for glycol chilling. They are proud of the cool partnerships they have built over the past 30 years. G&D Chillers has set the standard on quality, service, and reliability with 24/7 service and support. Want to maximize efficiency in your chiller? G&D's Micro-Channel Condensers are designed for less power draw. They have a lighter weight, and a more compact design using up to 70% less refrigerant means a lower GWP and lower operating costs. Reach out for a quote today at gdchillers.com or call to discuss your next project.

This episode is brought to you by our friends at BSG. Who invite you to experience one of the newest hops from their Hop Solutions line, HS Grove™. Developed for hop-forward beer styles, HS Grove boasts incredible biotransformation qualities. Giving you the power to transform your next IPA into stone fruit powerhouse. Choose HS Grove™ for West Coast IPA, New England IPA, Double IPA, American pale ale, or any beer style where delicious fresh fruit aromatics are desired. Visit BSGCraftbrewing.com to learn more.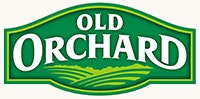 Is your brewery making its own ciders, seltzers, and other beverages beyond beer? If you need a central source for fruit flavor, Old Orchard has you covered. Old Orchard supplies flavored craft juice concentrate blends to beverage brands for the production of beer, cider, seltzer, wine, spirits, kombucha, and more. Flavor your lineup and streamline your sourcing by heading to oldorchard.com/brewer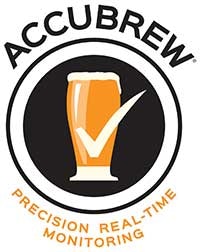 AccuBrew now monitors specific gravity to ensure consistent results and detect problems before they ruin a batch. The AccuBrew system is designed to give you unprecedented insight into the fermentation process. Monitor gravity, fermentation activity, clarity, and temperature, schedule reminders, and receive alerts anywhere, anytime. AccuBrew's CIP-ready device is designed to stay out of your way. They know your time and space is precious, and they take up as little of both as possible. No more samples, no cleaning, and no calibration. Set it and forget it! To learn more about AccuBrew head over to AccuBrew.io.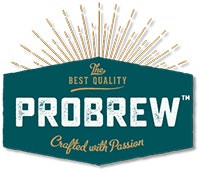 Brewing is currently one of the most innovative, adaptive, and fast-paced industries in the world. With consumer demand shifting to the latest and greatest trend, it can be difficult for production teams to keep up with requirements. The ProFill series of rotary can fillers from ProBrew are accelerating plant production everywhere. These can fillers run at speeds between 100 – 600+ cans per minute while achieving precise and consistent filling volumes not achievable by most inline and mobile fillers. For more information, visit www.probrew.com or email [email protected] to learn exactly how we can take your operations to the next level. ProBrew, brew YOUR beer.


Tabski QR Code Ordering is the future of brewery ordering! With Tabski, your customers can order and pay for their beers right from their phones by scanning a QR Code on the table. Get rid of lengthy lines and increase check size by up to 30%! Tabski is free for operators and integrates seamlessly with popular payment systems like Clover and Square. So why not join the future of brewery ordering and give Tabski a try? Learn how you can get started today at tabski.com.


"Oh you like wildly aromatic IPAs and tropical lagers? Good thing Omega designed Thiolized yeast for just that reason. Thiolized yeast are a new tool for brewers to bring intense guava and passionfruit aromas out of your malt and hops. And wait, there's more! Omega Yeast makes yeast-to-order with a consistent one week lead time ensuring peak freshness and reliability."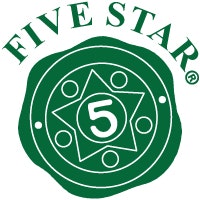 Keep your brewery running smoothly with Five Star Chemicals. Our cleaning solutions are specifically formulated to meet the unique needs of breweries, ensuring that your equipment stays clean and free of harmful bacteria and contaminants. From cleaning fermenters to kegs, we have a solution for every step of the brewing process. Use Five Star Chemicals today and taste the difference in your brews.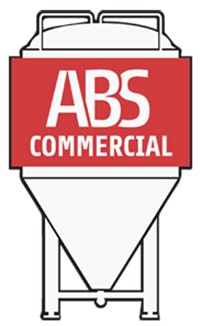 ABS Commercial has been a full-service brewery outfitter for over 10 years. They are proud to offer brewhouses, tanks, keg washers, and small parts to brewers across the country as well as equipment for distilling, cider-making, wine-making, and more! They know the ins and outs of the brewing and installation process and can design the perfect set-up for you, whether you're just starting out or looking to expand. Contact them today at [email protected] to discuss your customized brewery needs. ABS Commercial. We are brewers.