Subscribe to the Craft Beer & Brewing Podcast:
Every two years beer lovers get excited for the release of Samuel Adams Utopias. As the 2019 edition gets closer to our glasses, Jennifer Glanville, the director of brewing operations for Boston Beer sits down to talk about what goes into making a beer so boozy it might as well be a spirit. Plus, scaling up recipes for a full production run isn't always easy. Hear what has worked for Sam Adams and what she wishes she could do over.
This episode is brought to you by: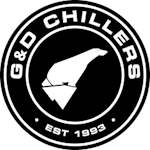 G&D Chillers: As the brewing industry's premier choice for glycol chilling, G&D Chillers has set the standard on quality, service, and dedication to their customer's craft. For 25 years G&D has led the way on innovative solutions that match their brewing customers immediate and future needs. With a wide selection of custom built chillers; G&D offers the Nano chiller, the perfect solution for Nano breweries all the way up to their larger capacity units like the Vertical Air Chiller, built for higher volume operations. Contact G&D Chillers today for your chiller sizing needs at 800.555.0973. Reach out online at Gdchillers.com

Hopsteiner: Hopsteiner is a sixth-generation global hops supplier dedicated to delivering the finest hops and hop products available. As a vertically integrated hop supplier, Hopsteiner advances the industry as one of the foremost international growing, breeding, trading, and processing firms in the world. Hopsteiner ships hops globally and partners with breweries of all sizes, offering unique hop varieties and innovative hop products designed to enhance flavor, aroma, consistency, and flexibility for brewing and beyond. Learn more at Hopsteiner.com.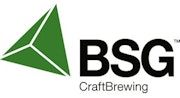 BSG: Great beers are made from select ingredients. With BSG, you'll bring the world to your brewhouse with an unparalleled and diverse selection of ingredients, from across the globe to just down the road. Our dedicated customer service team and industry experience provides you with the assistance you need in every step of the way. Let BSG be your supplier of choice for products essential to making great artisanal beverages, so you can stay focused on your craft. For more information, visit us as bsgcraftbrewing.com, or contact us at 1.800.374.2739.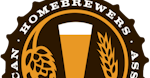 American Homebrewers Association: This episode is brought to you by the American Homebrewers Association, host of Homebrew Con, publisher of Zymurgy magazine, and organizer of the National Homebrew Competition.