Subscribe to the Craft Beer & Brewing Podcast:
New York's Other Half Brewing Cofounder Sam Richardson takes a methodical approach to these genre-bending flavor explorations, employing a discipline learned from years of paying his dues at production breweries from West coast to East. In this conversation about everything from hazy IPAs to pastry stouts, Richardson discusses the importance of aroma, how ingredient quality impacts finished beer, the impact of time on beer character, and more.
This episode is brought to you by:


PakTech: PakTech delivers the highest quality and most environmentally responsible packaging handles to the craft beer industry. PakTech handles are made from 100% post-consumer recycled material and are repurposed from milk jugs and similar containers. Our easy to carry and remove handles feature a minimalistic design that perfectly complement your beverage artwork eliminating the need for secondary packaging. Apply by hand or by our automated applicators. Our packaging solutions deliver better market presence, enhanced consumer value, environmental awareness, and improved sales. PakTech handles are the smart and sustainable choice. Contact us today at 541.461.5000 and visit our website at www.paktech-opi.com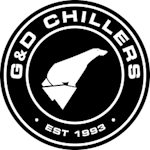 G&D Chillers: As the brewing industry's premier choice for glycol chilling, G&D Chillers has set the standard on quality, service, and dedication to their customer's craft. For 25 years G&D has led the way on innovative solutions that match their brewing customers immediate and future needs. With a wide selection of custom built chillers; G&D offers the Nano chiller, the perfect solution for Nano breweries all the way up to their larger capacity units like the Vertical Air Chiller, built for higher volume operations. Contact G&D Chillers today for your chiller sizing needs at 800.555.0973. Reach out online at Gdchillers.com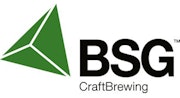 BSG: Great beers are made from select ingredients. With BSG, you'll bring the world to your brewhouse with an unparalleled and diverse selection of ingredients, from across the globe to just down the road. Our dedicated customer service team and industry experience provides you with the assistance you need in every step of the way. Let BSG be your supplier of choice for products essential to making great artisanal beverages, so you can stay focused on your craft. For more information, visit us as bsgcraftbrewing.com, or contact us at 1.800.374.2739.