Subscribe to the Craft Beer & Brewing Podcast:
He talks about developing the Bine recipe, layering hop flavors, and why the usual boil times and addition don't work for him.
Bischoff, a long-time brewer in Eastern, Pennsylvania for places including Sly Fox, opens up on keeping the creative process top-of-mind and how it's led to experimentation with new ingredients and processes.
This episode is brought to you by: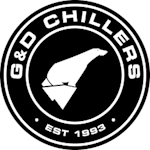 G&D Chillers: As the brewing industry's premier choice for glycol chilling, G&D Chillers has set the standard on quality, service, and dedication to their customer's craft. For 25 years G&D has led the way on innovative solutions that match their brewing customers immediate and future needs. With a wide selection of custom built chillers; G&D offers the Nano chiller, the perfect solution for Nano breweries all the way up to their larger capacity units like the Vertical Air Chiller, built for higher volume operations. Contact G&D Chillers today for your chiller sizing needs at 800.555.0973. Reach out online at Gdchillers.com


Tavour: Tavour is the tastiest way to explore the world from the comfort of your home. Select delicious craft beers on the Tavour app that you cannot find in your area and get them delivered right to your door. It's not a beer of the month club where you end up with lagers you have to give to your grandpa. Download the free Tavour app today and get $10 in beer money with code "brewing".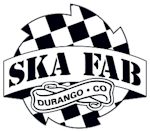 Ska Fabricating:Ska Fabricating is the craft industry's leading choice for packaging line automation. Specializing in depalletizing, repalletizing, conveyance, rinsing, drying, fill detection and date coding, Ska Fab has over 600 installations in breweries, wineries, and distilleries worldwide. With a reliable team of engineers dedicated to fast, reliable customer service, you can count on us to provide systems custom tailored for your specific needs. Contact Ska Fab today at (970) 403-8562 or reach out online at skafabricating.com.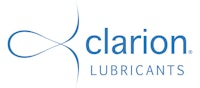 Clarion Lubricants: Clarion Lubricants, balancing barley and hops is your expertise, food-grade lubricants is ours. The team at Clarion knows that when it comes to making great beer, you're the expert, and when it comes to supplying food-grade lubricants backed by service-oriented professionals, they're the experts. Clarion will work with you to create an efficient lubrication program that helps protect your brewery. To speak with an expert dial 1-855-MY-CLARION (855-692-5274) or visit clarionlubricants.com. Clarion Lubricants. The expert that experts trust.