Subscribe to the Craft Beer & Brewing Podcast:
When you're more than 2,000 miles from the nearest country there's a tendency to rely on all things local. That's what Batch Brewing Co., a Sydney, Australia brewery has in mind when it is creating recipes. From supporting local maltsters to getting the pick of Southern Hemisphere hops, cofounder Chris Sidwa talks about why he's happy to stay local and what that can mean for the overall health of his business.
An American who moved down under a decade ago and is now back on his native soil, he talks about brewery growth, burnout, and how owning a business can take a toll on creativity. How can brewery owners keep that creative spark alive among all the paperwork? It might be a return to their roots.
This episode is brought to you by:


PakTech : PakTech delivers the highest quality and most environmentally responsible packaging handles to the craft beer industry. PakTech handles are made from 100% post-consumer recycled material and are repurposed from recycled milk jugs. In addition, they are also 100% recyclable. PakTech recently launched its own recycling program to ensure PakTech handles are properly recycled and repurposed. They are easy to apply by hand or increase your packaging efficiency with their robust line of automated applicators. PakTech's packaging solutions deliver better market presence, enhanced consumer value, environmental awareness, and improved sales. PakTech handles are the smart and sustainable packaging choice. Contact PakTech today at 541.461.5000 and visit at www.paktech-opi.com

G&D Chillers: As the brewing industry's premier choice for glycol chilling, G&D Chillers has set the standard on quality, service, and dedication to their customer's craft. For 25 years G&D has led the way on innovative solutions that match their brewing customers immediate and future needs. With a wide selection of custom built chillers; G&D offers the Nano chiller, the perfect solution for Nano breweries all the way up to their larger capacity units like the Vertical Air Chiller, built for higher volume operations. Contact G&D Chillers today for your chiller sizing needs at 800.555.0973. Reach out online at Gdchillers.com


Tavour: Tavour is the tastiest way to explore the world from the comfort of your home. Select delicious craft beers on the Tavour app that you cannot find in your area and get them delivered right to your door. It's not a beer of the month club where you end up with lagers you have to give to your grandpa. Download the free Tavour app today and get $10 in beer money with code "brewing".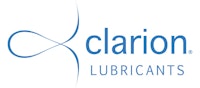 Clarion Lubricants: Clarion Lubricants, balancing barley and hops is your expertise, food-grade lubricants is ours. The team at Clarion knows that when it comes to making great beer, you're the expert, and when it comes to supplying food-grade lubricants backed by service-oriented professionals, they're the experts. Clarion will work with you to create an efficient lubrication program that helps protect your brewery. To speak with an expert dial 1-855-MY-CLARION (855-692-5274) or visit clarionlubricants.com. Clarion Lubricants. The expert that experts trust.