Subscribe to the Craft Beer & Brewing Podcast:
Creating a sense of unique character and difference within a popular beer style like hazy IPA can be a challenge for brewers, but for Jeff Hardesty and Narrow Gauge Brewing, the answer is nonstop experimentation and testing on their small 6 bbl brewhouse. In this episode, he discusses how they move beyond the "easy button" hops (Citra, Mosaic, Galaxy) and blend hops for unique flavor expressions, how trial and error led them to ditch expensive hops in the whirlpool in favor of less expensive bittering hops, using a less-common British ale strain for fermentation that provides an alternate to more standard London Ale III or Conan flavors, the ways they use different base malts to achieve flavor goals and create differentiation, how they construct complex recipes that delicately balance acidity, sweetness, hops, and fruit in sour fruited IPAs, and more.
This episode is brought to you by:


Brew Guru: Brew Guru, the free mobile app that alerts you to local discounts on beer, food, and homebrewing supplies! Created by the American Homebrewers Association, Brew Guru is your essential guide to brewing and drinking great beer. Start a 30-day free trial, no credit card info required, when you download Brew Guru for iPhone or Android.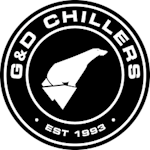 G&D Chillers: As the brewing industry's premier choice for glycol chilling, G&D Chillers has set the standard on quality, service, and dedication to their customer's craft. For 25 years G&D has led the way on innovative solutions that match their brewing customers immediate and future needs. With a wide selection of custom built chillers; G&D offers the Nano chiller, the perfect solution for Nano breweries all the way up to their larger capacity units like the Vertical Air Chiller, built for higher volume operations. Contact G&D Chillers today for your chiller sizing needs at 800.555.0973. Reach out online at Gdchillers.com


Tavour: Turn your fridge into the best craft beer bar around with the Tavour app. Get access to hard-to-find, 100% independent craft beer from 47 states. Only buy the beers you want and skip the ones you don't. Ship any amount of your hand picked beer to your doorstep for one flat fee (yep, any amount). Download the free Tavour app today and get $10 in beer money with code "brewing".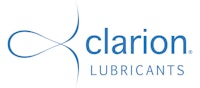 Clarion Lubricants: Clarion Lubricants, balancing barley and hops is your expertise, food-grade lubricants is ours. The team at Clarion knows that when it comes to making great beer, you're the expert, and when it comes to supplying food-grade lubricants backed by service-oriented professionals, they're the experts. Clarion will work with you to create an efficient lubrication program that helps protect your brewery. To speak with an expert dial 1-855-MY-CLARION (855-692-5274) or visit clarionlubricants.com. Clarion Lubricants. The expert that experts trust.