The Cask
Richmond, Virginia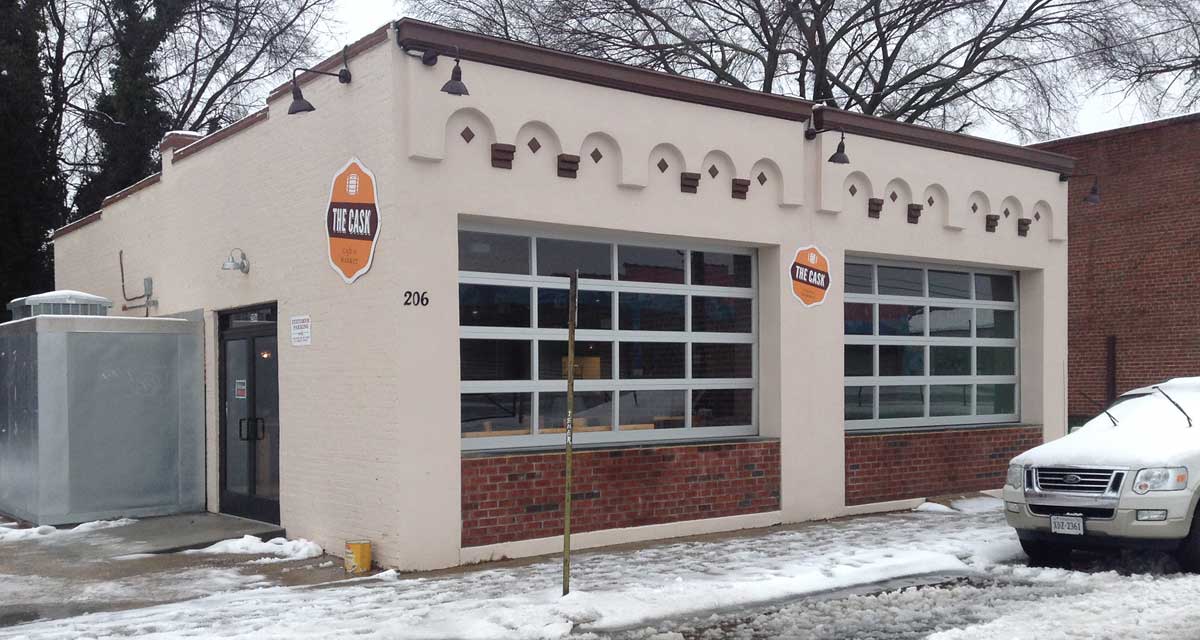 Enjoy a worldly beer selection with homemade sausage at this classic bar in a burgeoning beer town.
What it is: "Beer first" is how The Cask Co-owner David Garrett describes his pleasantly unpretentious pub on the edge of Richmond's Fan District. Sixteen taps of constantly rotating brews range from regionals such as a Berliner weisse brewed by Washington, D.C.'s Bluejacket to international classics and historical styles such as Fuller's London Pride. There are no permanent tap handles, so even regulars can expect variety, and the on-site market is chock-full of carefully selected cans, bottles, and wines, as well as growlers ready to fill.
Why it's great: In a town that's known for certain much-hyped releases, The Cask provides a staggeringly low-key alternative. The space is on the small side, but its cozy feel, curated list, and deeply knowledgeable staff make it an industry favorite. The house-made sausages are a particular point of pride; anyone looking to pair a German-style bratwurst with a properly German pilsner need look no further. After eight years helping to develop the city's now-roaring beer scene, this old-school refuge is a welcome throwback to simpler times. —Beth Demmon
DETAILS
Hours: 11:00 a.m.–11:00 p.m., Sunday–Wednesday; 11:00 a.m.–12:00 a.m., Thursday–Saturday Address: 206 S. Robinson St., Richmond, Virginia Web: thecaskrva.com
De Ware Jacob
Antwerp, Belgium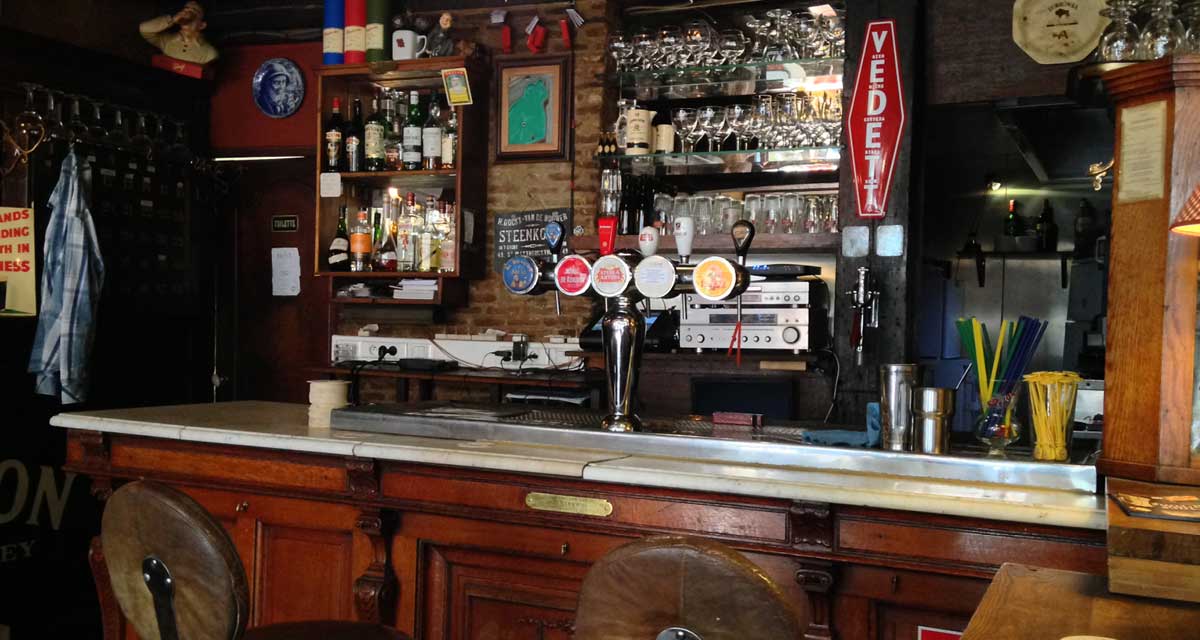 A little off the beaten path, this beer café offers a great selection of Belgian beers.
What it is: De Ware Jacob is a cozy, venerable, one-room beer café in central Antwerp, not far from the Cathedral or the waterfront, with advanced taste in ales from artisanal Belgian producers. Lots of wood paneling, a couple of benches, mirrors, tile floors, and a nautical theme set the tone. It's been years since smoking was allowed, but the ancient nicotine patina is preserved for posterity. Nonintrusive music favors blues, jazz, and soul.
Why it's great: It's a living picture of a Low Countries' brown café—old, comfortable, well-wooded, and totally unpretentious—exactly the kind of place to settle in for a while, wallow in atmosphere, and get to know some of the best beers from smaller, independent Belgian producers, including newer upstarts that have yet to blip on the international radar. Antwerp-area breweries tend to feature prominently on the prolific bottle list, while the five taps virtually always include St. Bernardus 12 and Dupont Avec Les Bons Voeux. —Joe Stange
Details
Hours: 3 p.m.–12 a.m., Tuesday–Friday; 2 p.m.–1 a.m., Saturday; 2 p.m.–12 a.m., Sunday; closed Monday. Address: Vlasmarkt 19, Antwerp, Belgium Web: facebook.com/DeWareJacob/
Eastside Club Tavern
Olympia, Washington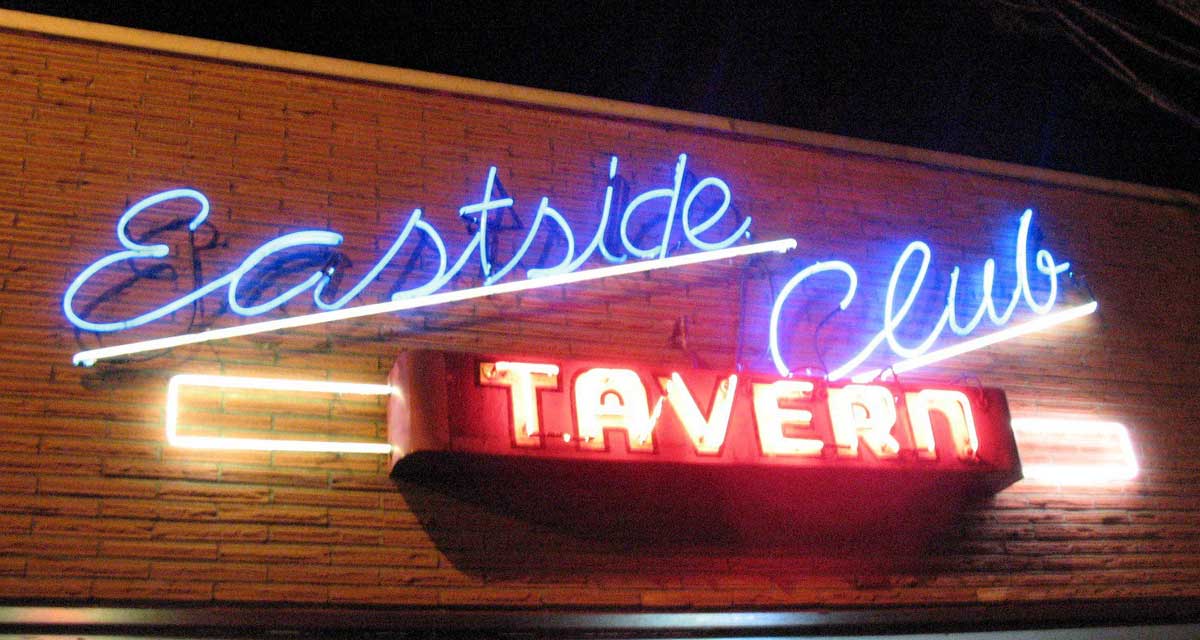 A classic dive bar for those who enjoy a diverse and welcoming environment.
What it is: Eastside Club Tavern has been around since 1942 and maintains the lived-in feel of a classic dive bar. It's survived a train crash, an earthquake, and the grunge era (Kurt Cobain once lived five blocks from here). The lighting is dim, the popcorn is free, and the entertainment consists of pool, ping-pong, and good old-fashioned conversation. You might find a stout from AleSmith or the latest hazy from Fort George on tap, but most of the 42 draft lines are dedicated to ales and lagers brewed in Washington state, particularly locals such as Matchless, Triceratops, Top Rung, and Headless Mumby.
Why it's great: The best bars welcome people from all walks of life, and this is true of the Eastside: college students, civil servants, doctors, and musicians consider this their local. There is something comforting about the fact that little has changed in almost 80 years, beyond collecting more beer stickers, artwork, and dust on its breweriana. (It's also still cash only.) Plus, in the town where Olympia Brewing once proclaimed, "It's the water," you'll always find cheap cans of the namesake lager in the cooler. —Ben Keene
Details
Hours: 12 p.m.–2 a.m., Monday–Friday; 1 p.m.–2 a.m., Saturday–Sunday Address: 410 E. 4th Ave., Olympia, Washington Web: theeastsideclub.com