SPONSORED CONTENT
Above photo of Sedona Beer Company, Arryved POS customer, by Bisetti Photography.
Craft breweries don't just create beer, they also create an experience by turning a novelty into a destination. They push the boundaries to enhance their guest's experience to keep them coming back for more. So why shouldn't their point-of-sale (POS) systems do the same, shifting from a mere behind-the-counter transaction to a guest-centric experience?
The Shift to Survive—and What's Next?
COVID-19 was devastating to hospitality, and it cast a harsh light on the limitations of traditional, stationary POS systems. It pushed craft breweries into searching for new solutions, giving guests the chance to order online, get curbside pickup, or even have beer delivered right to their doors. Breweries adapted quickly and learned new processes and technology at a time they were just looking to survive.
Now that we appear to be on the tail end of the pandemic, what's next? Where do craft brewers go from here? Do they continue using stationary POS systems with an ecommerce store, then a spreadsheet to manually reconcile the numbers at the end of every month?
Enter Point-of-Service (POS):
This is a system built specifically for the craft food-and-beverage service industry. It blends cloud-based technology with your staff's service to provide all the data your management team needs—in the real-time—to inform minute-by-minute decisions as guests revel in a customer-driven experience.
This is the new level of guest-centric service that servers deserve:
25% higher tabs when guests open tabs and order on their devices versus using staff
20% labor cost-to-revenue achieved by focusing on order time versus purchase-time data
10.3% higher guest spend with personalized staff recommendations
6% higher tips when guests open tabs and order on their devices—averaging a 22% tip using a mobile device versus a 16% tip
35% tip increase when guests close out tabs on their devices versus using a server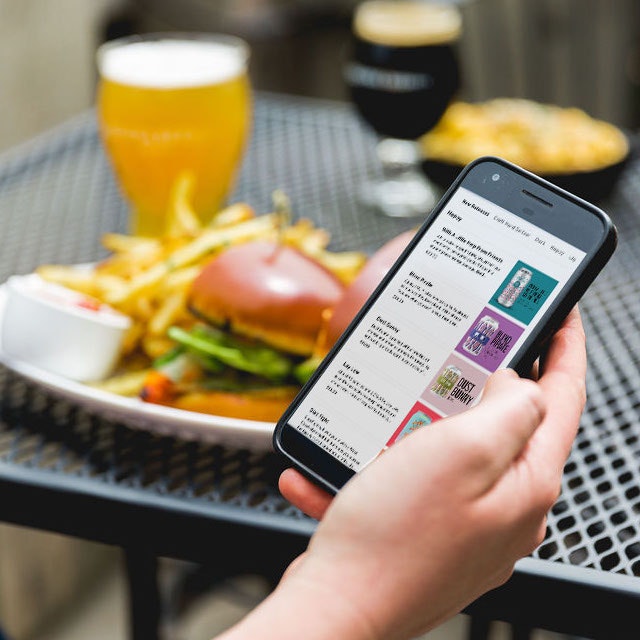 A reliable and secure POS also empowers your marketing, sales, distribution, and operations with the data needed to make real-time decisions. It enhances your loyalty programs, rewarding those guests who come in week after week, without adding more work to your team.
But It's Important to Note:
No POS system will ever replace your valued staff. Instead, a mobile, cloud-based POS allows guests to direct their own experiences and frees your staff of administrative tasks to deepen their guest relationships and earn higher tips and tabs.
The Bottom Line?
Larger tabs, better tips, and greater profit margins. So don't let your competition get a leg up! Learn more about the key benefits your POS system should have to embrace a true point-of-service model that increases your bottom line here.

Founded in 2016, Boulder, CO based Arryved is a point-of-service based software company specializing in craft food & beverage: breweries, brewpubs, cideries, distilleries, wineries, and non-brewery taprooms. In four short years, it grew from being an idea on a taproom coaster to a revered platform serving hundreds of satisfied accounts. Arryved is a team of tech geeks with relentless passion for, and extensive experience in, the craft beverage industry, as both employees and consumers. The goal is simple: Deliver a flexible, reliable, team-centric platform that puts service first in every way. Evolve the archaic Point-of-Sale system from being a much-maligned obstacle into a flexible Point-of-Service tool that elevates guest experiences, fosters enhanced server relationships, and provides owners and managers with robust and easily digestible insight to make informed decisions.
SPONSORED CONTENT