The crush of enthusiasm for Vitamin Sea's beers shouldn't come as a surprise. Before the brewery was even really a brewery—when it was Dino Funari, his brother-in-law, and friends making beer in a Massachusetts basement—it already had a reputation. The crew brewed and packaged beers with a manual can seamer, leaving cans in a blue cooler on Funari's front lawn for friends to pick up. Word spread on social media, and soon strangers from up and down the East Coast were messaging the guys, asking to take beer from the cooler. It appeared inevitable that Funari, Peter Kiley, Joshua Sherman, and Richard DiBona would go pro.
Since Vitamin Sea Brewing opened south of Boston in February 2019, plenty has changed—but the hype hasn't. (Actually, the blue cooler is still around, too, displayed on a shelf at the brewery.) Even during the pandemic, while its tasting room has been closed to the public, Vitamin Sea continues to move its entire weekly can inventory on the two days per week it offers to-go sales. IPAs, pastry stouts, fruited sours, and other heavily flavored creations fly out the door, destined for fridges near and far. Before the taproom's closure, lines formed early on Fridays and Saturdays before the brewery opened at noon; some days, 1,500 customers cycled through.
Funari occasionally allows himself to enjoy the success, but his general attitude is one of humility and self-criticism.
"It's good to never believe your own hype. Any time I drink one of our beers, I'm asking how we could improve it," he says. "There's no such thing as a perfect beer."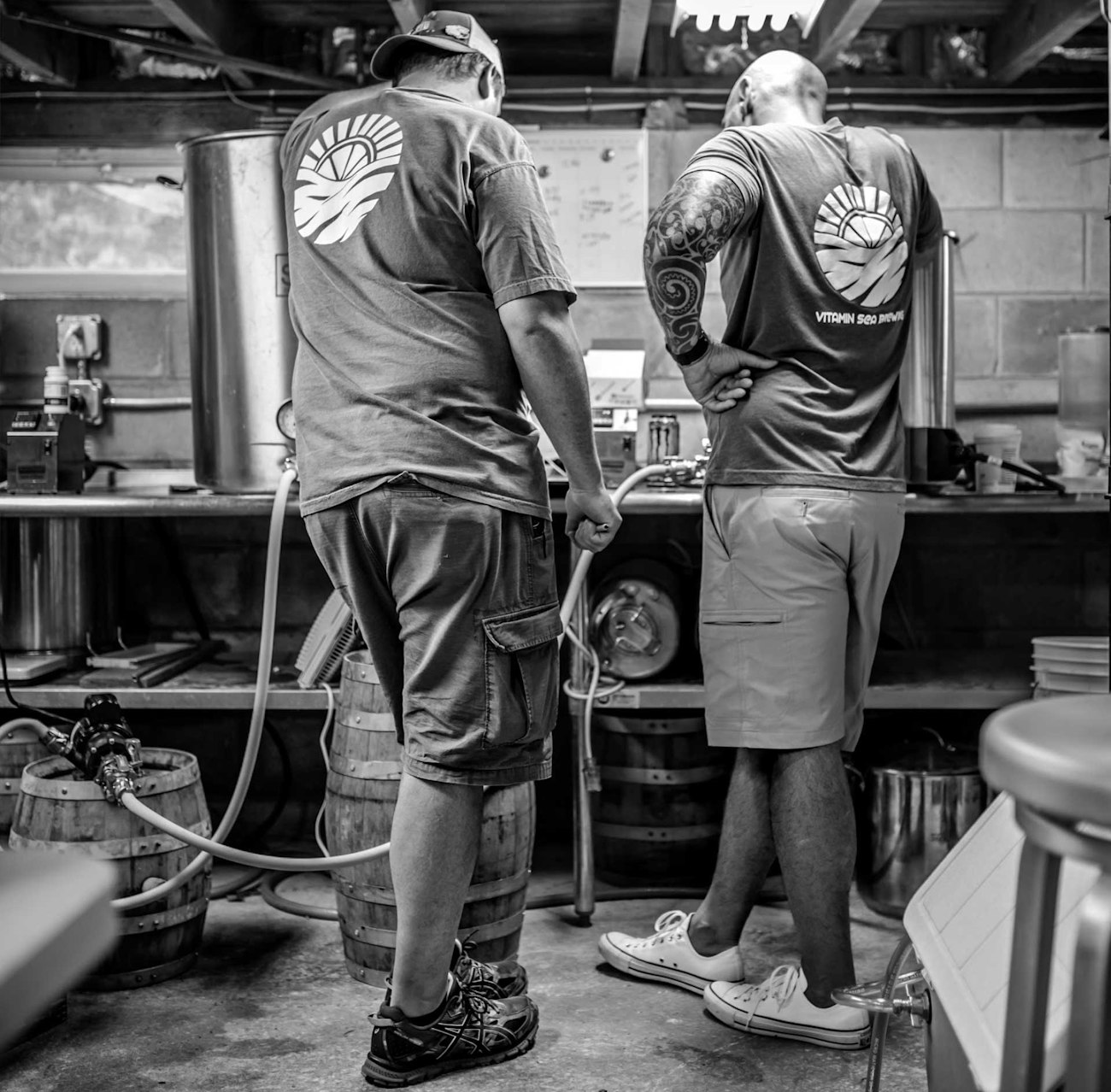 Sizing Up
Funari has had a bit more time for self-reflection since the pandemic closed the tasting room in March. The relative quiet has allowed him to brew some new styles of beer, conduct virtual collaborations with other breweries via Zoom, and think about what he could have done differently over the past 18 months. One of his major conclusions: Vitamin Sea could have used a bigger boat. Funari says that if he and his partners could have afforded it, they'd have invested in a larger brewhouse when they opened.
They currently have a 10-barrel brewhouse, requiring two or three turns on brew days. They've more than tripled their initial number of tanks, bringing the total number of fermentors to 10, but they still struggle not to run out of beer. (Funari's advice for breweries in planning: Better to wait and save up for a bigger brewhouse than open with a small, more affordable kit that delays your ability to realize profits.)
Still, unsatisfied demand isn't the worst problem to have.
"The public dictates what they want, and there seem to be these 'slushy fruit boys' who are rabid for this stuff," Funari says.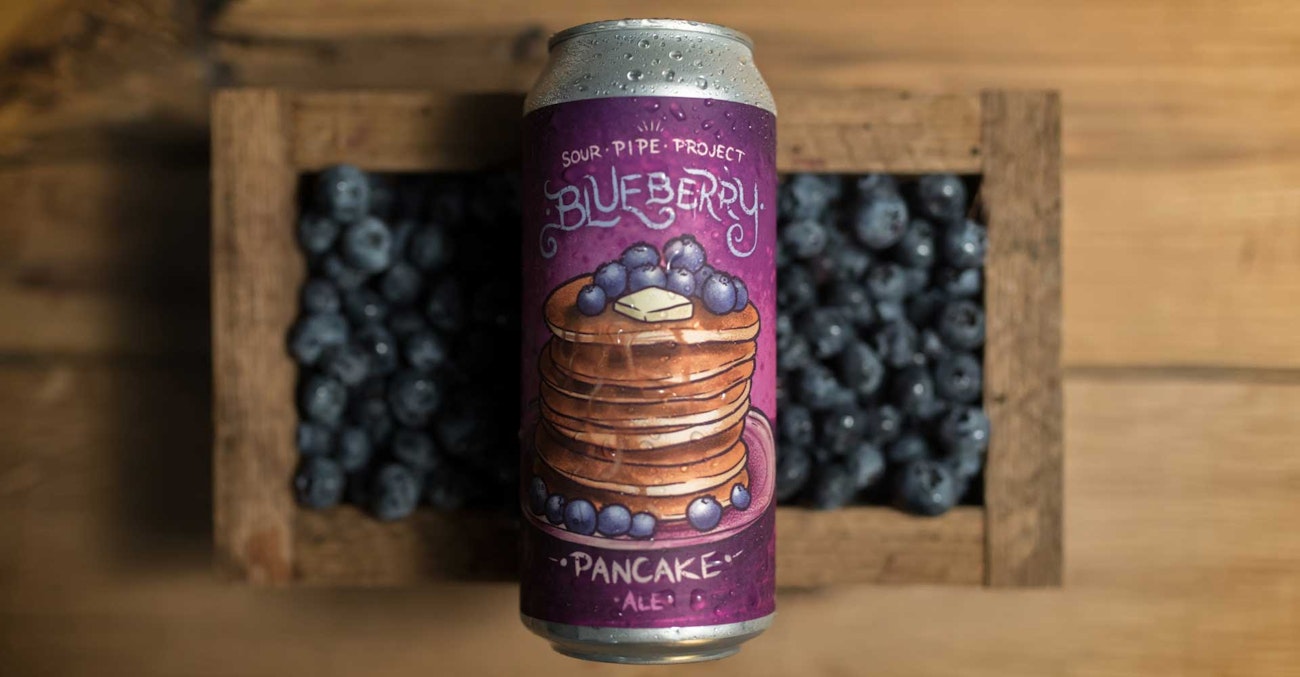 What's the Harm in Fun?
Vitamin Sea regularly brews the trendy trifecta: soft, oat-heavy IPAs; pastry stouts; and heavily fruited sours that fall under its Sour Pipe Project. It also has brewed some iterations on a hybrid style Funari says you could call "pastry cream ales." They're corn- and lactose-heavy cream ales punched up with nostalgic flavors that have previously included orange-vanilla-marshmallow (think Creamsicle), coffee-cinnamon (think iced coffee), and passion fruit-orange-guava (think smoothie).
Even beyond IPAs, many of the brewery's beers share this food-flavor affinity: Blueberry Pancake Project layered marshmallow and maple syrup over a blueberry sour ale base, while Beachfire Stories stout offered flavors of peanut butter, cocoa, vanilla, lactose, and sea salt.
"You'll always have purists who turn up their noses at them," Funari says of these beers. "We're certainly not a brewery for everyone, and we know that. But the greater percentage of people coming are all about it."
As with any beer style, there are quality-control parameters to consider when brewing these flavor bombs, he says. Vitamin Sea's fruited sours don't leave pulpy residue behind in the glass; they're still aiming to be beer at their core. "Does it taste good? Is it representative of the food? Does it taste like you're eating blueberry pancakes? To us, that's a win."
He sees these beers as escapes from an increasingly serious world and a gateway into beer for people who don't think they like beer. If a sour with marshmallows and fruit brings someone into a brewery for the first time, Funari says, how is that a bad thing?
"We've had a lot of people say, 'Please don't stop doing fun beers.'"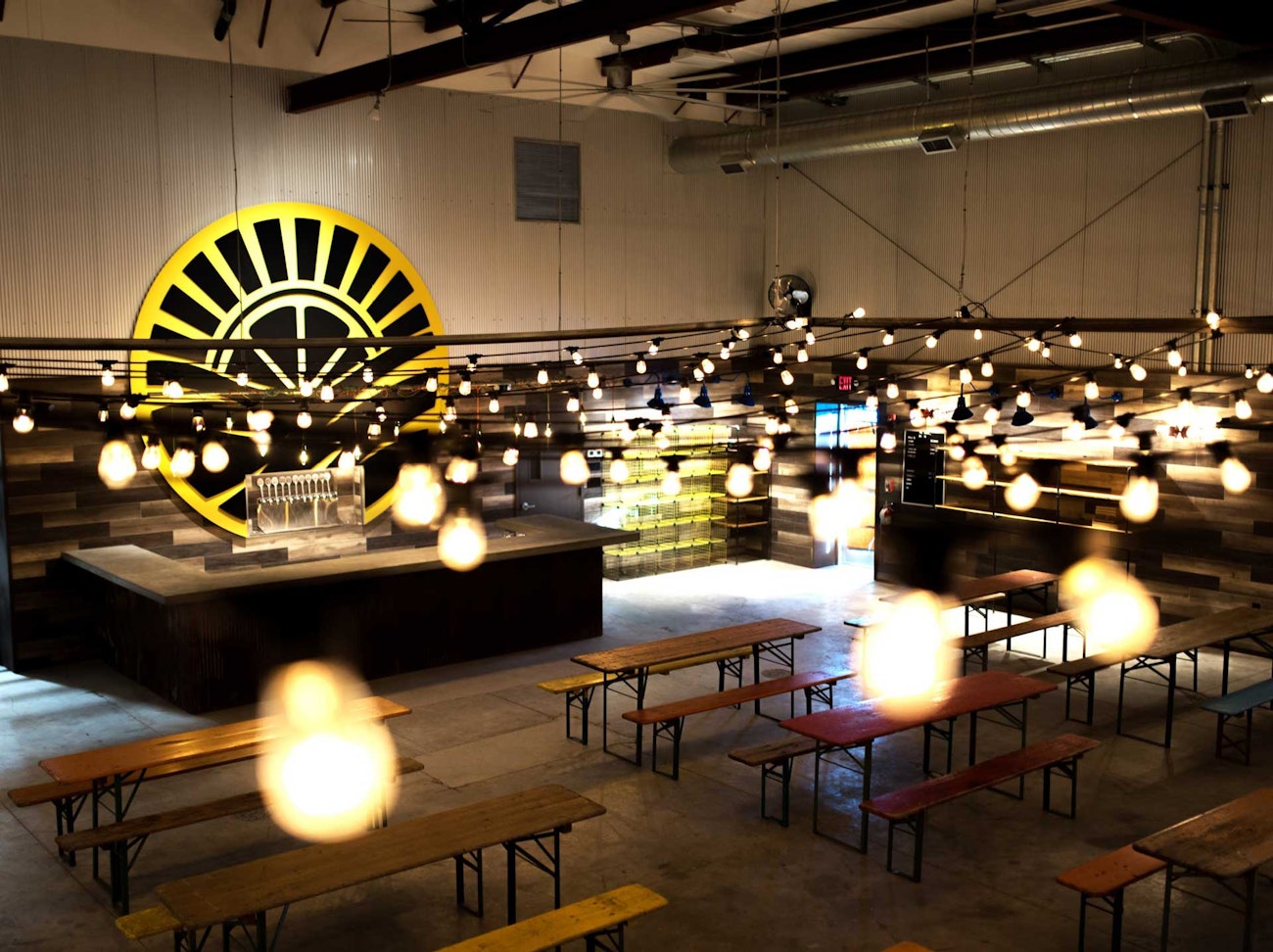 Take It to the Limit
There are technical challenges to cramming as much flavor and body as possible into a beer, of course. Texture is the first thing Funari mentions when asked what makes a Vitamin Sea beer stand out. Softness—both in body and in a lack of bitterness—is their hallmark.
When it comes to IPAs, that means tons of oats—literally. Some of Vitamin Sea's IPA grists contain 35 percent oats, necessitating a high dose of rice hulls to avoid stuck mashes. With fruit-spiked cream ales, it means building the base recipe up with corn and lactose to create enough sweetness to match the fruits' acidity. And in terms of food-flavored stouts, it can mean using a combination of real ingredients, extracts, and compounds to achieve the desired threshold of flavor.
"Our brewhouse will tell us what we can and can't do," Funari says. "We push it—and it lets us know."
So far, the brewers have been limited by how much flavor their equipment can handle, not how much flavor customers want. That dial, apparently, knows no limits.
A recent collaboration with Equilibrium Brewing out of Middletown, New York, yielded a double IPA called Two Tickets to Pellet Ice—a Mai Tai–inspired tiki IPA that Funari says was Vitamin Sea's most "polarizing" creation to date. The beer included Galaxy, Sabro, and BRU-1 hops, toasted coconut, lime zest, and blue spirulina (a photosynthetic and aquatic bacteria, often mistakenly referred to as blue-green algae). The beer was tropically flavored, electric blue, and quick to sell out.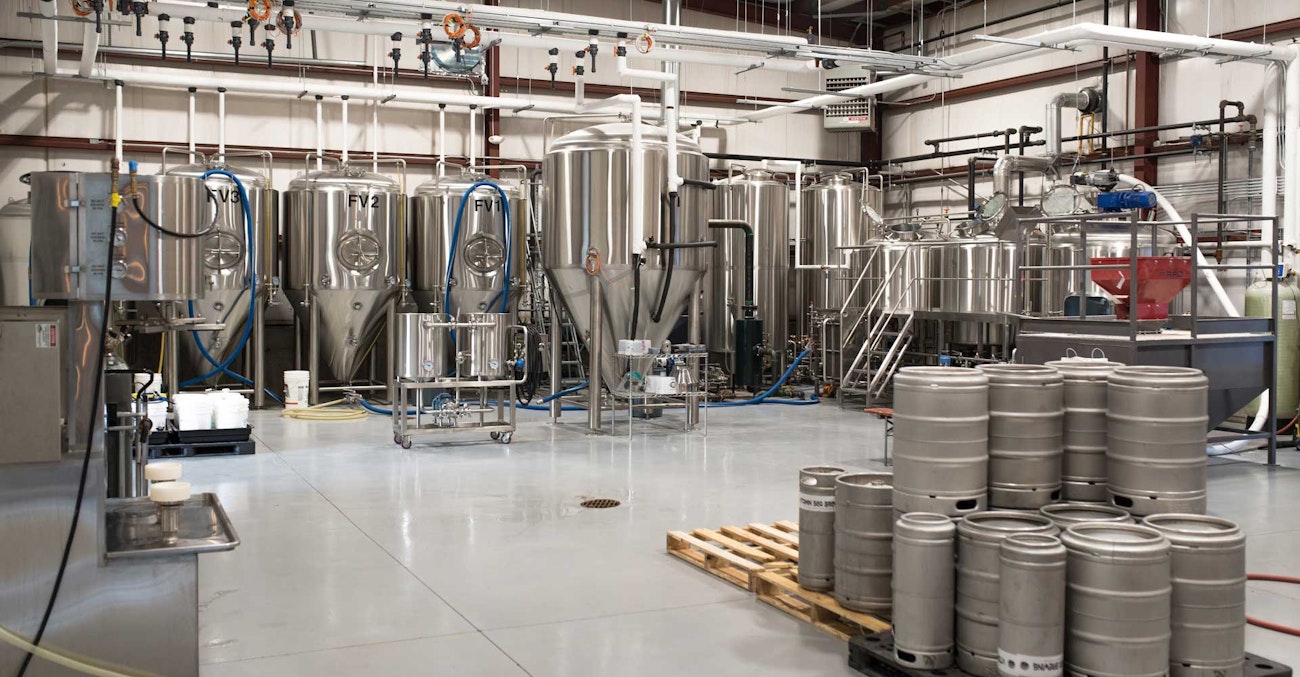 Final Frontier
Ironically, beer styles that Vitamin Sea hasn't yet explored in depth are some of the more traditional, familiar ones: lagers, barrel-aged beers, oaked sours.
But the pandemic offered an opportunity on that front. The brewery's one-barrel pilot system, which normally brews one-offs to be poured at the taproom only, has since March been turning out stouts and mixed-fermentation sours destined for Vitamin Sea's nascent barrel program. The brewery doesn't currently have any horizontal lagering tanks, but it would like to explore a range of lagers, including unfiltered ones.
"We do some hoppy lagers right now," Funari says. "It's a fun style that doesn't completely turn our back on what we do. Maybe that's our olive branch to the 'crispy bois,' the best of both worlds."
He doesn't discount the possibility of dry-hopped hard seltzers, either; Vitamin Sea has already brewed a few small batches of fruited hard seltzers. None of these styles are likely to replace the IPAs and sours for which the brewery is best known, but the experimentation is in line with Vitamin Sea's hey-why-the-hell-not ethos.
"It gets boring after a while just brewing the same thing, and there's nothing wrong with having fun in this industry. We don't ever want to stop having fun."