SPONSORED CONTENT
Appreciation for Local, for Craft and for One Another in the San Francisco Bay Area
What makes a thriving craft beer scene? Pre-COVID indicators were decidedly observational: a region's high tasting room traffic; consistent enthusiasm and chatter for buying local and sharing a pint at the source; a city or region's appearance in discovery articles; consistent ranking in best-of and top-10 lists by location and by the breweries residing there; and so on.
Nearly all the qualities that make a "scene," well, a scene—i.e., a time and place thrumming with activity, creativity and enthusiasm—took major hits these past two years, including a significant yet less visible underpinning: the community among brewers themselves.
"Community" may be hackneyed in how it's thrown around these days, but one is hard-pressed to find another term that conveys such a profound and inherently meaningful concept. For most brewers guilds, community is at the heart of their existence and central to their purpose.
Emerging from COVID, then, the highest priority for the Bay Area Brewers Guild (BABG), and likely for other guilds, is rebuilding the connective tissue between brewery members and the community at large.
Something to Rally Around: The Value of a Beer Week
In 2021, the Bay Area Brewers Guild made the tough decision to pause the world's most successful beer week, SF Beer Week. While SFBW has since returned, and comes around again February 10-19 in 2023, at the time, we instead reached out to fellow brewers' guilds throughout California to try to support each other by building something entirely new.
CA Craft Beer Week was born to celebrate California craft beer and its independent breweries. The state's industry came together in an unprecedented way, holding a virtual kickoff with luminaries and upstarts, curating mixed packs as fundraisers, and showcasing member activities, brewing collaborations, and custom takeaway packages that highlighted the unique talents and tastes of the region.
Intended as a one-off, CA Craft Beer Week gets a reprise July 15-24, when the California Craft Brewers Association (CCBA) and seven regional guilds—Bay Area, Sacramento, Central Coast, Inland Empire, Los Angeles, Orange County and San Diego—again join forces to celebrate California craft beer, with thanks to returning title sponsor, Whole Foods Market.
There will be dozens of events and releases to celebrate in regions up and down the state, and a special emphasis on beer collaborations—in particular, on CCBA collaboration releases, a fundraising series that supports the statewide trade association. Confirmed participants include Russian River, Drake's, Beachwood, Firestone Walker, Urban Roots, and more.
The value of CA Craft Beer Week—and beer weeks in general—is to provide a craft community something to rally around. Done right, such initiatives both uplift socially, offering a fun way for brewers, partner venues, and craft beer lovers to re-engage and strengthen the community economically, keeping dollars local.
That's why for 2022 the BABG launched Brewer Weekends—a play on the "beer week" model, scaled down to showcase five specific regions of the Bay Area—San Francisco, Silicon Valley, North Bay, East Bay, and the Coast—over long weekends sprinkled throughout the year, featured as periodic "pop ups" within DrinkBay.Beer.
Silicon Valley's Brewer Weekend is up next, August 12-14, and San Francisco closes out the 2022 schedule this fall, October 14-16.
Each Brewer Weekend will highlight local collaborations between breweries and community businesses, providing not just a way to re-engage in the moment, but also to re-establish lost neighborhood ties and rekindle people's passion for supporting local, and locally crafted, artisanal products.
Re-"Fresh"-ing Festivals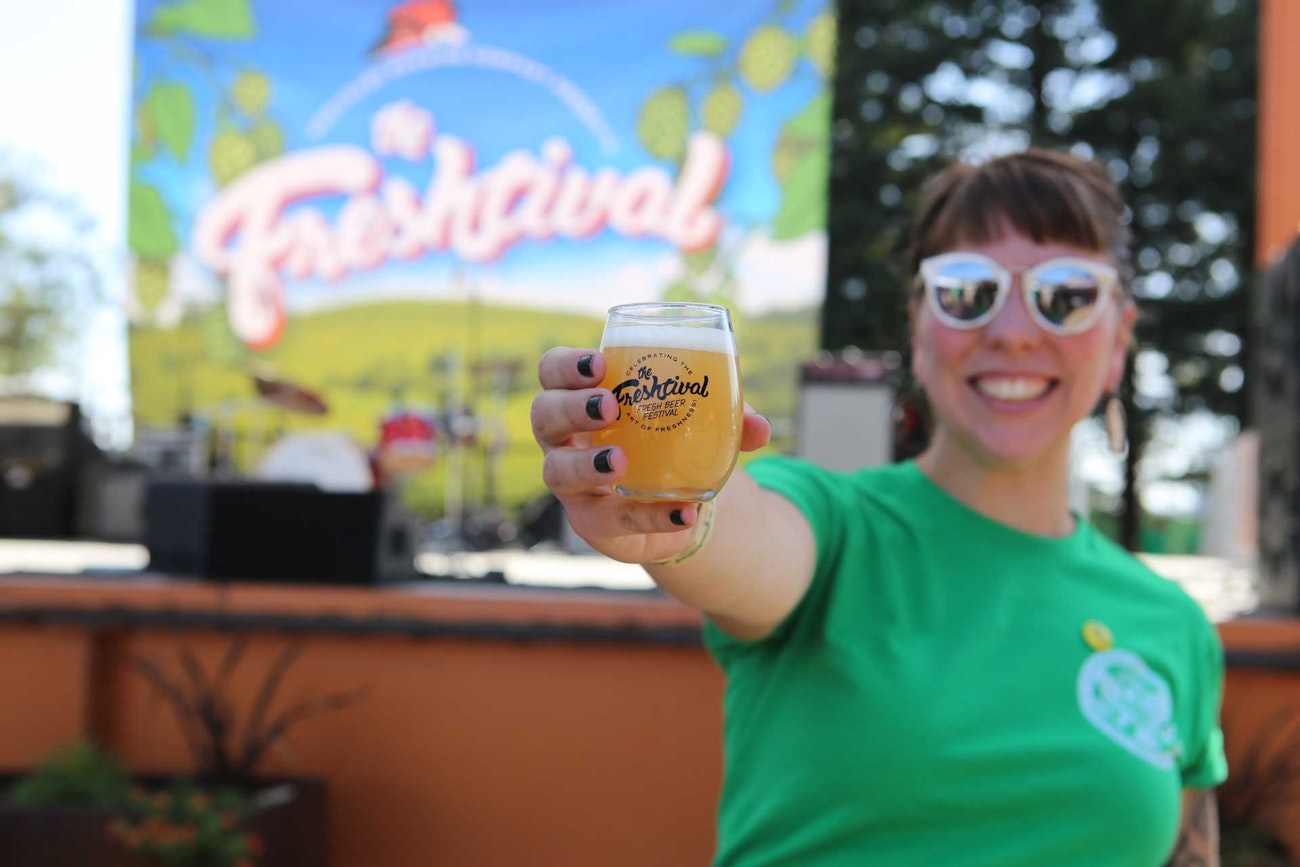 After two years off, festival season is back with a vengeance. Yet while people are eager to enjoy them, they're also being discerning, looking for quality experiences and greater value. Meanwhile, event holders face higher risk as attendees wait until last minute to buy tickets, production costs soar, and sponsor dollars remain elusive.
Clearly, developing a meaningful festival experience with the brewing community as a partner has never been more essential.
The BABG has been especially fortunate on this front, first with member breweries 21st Amendment, Harmonic Brewing, Pond Farm, Off the Rails, and Other Brother Beer hosting SF Beer Week events on behalf of the guild, picking up the mantle when COVID made larger guild-produced events too challenging.
Now, this June, another guild superhero, HenHouse Brewing, is bringing back its highly successful Freshtival event with the guild as its beneficiary, ensuring that funds go back into supporting the region's craft beer community.
Literally the world's freshest fest, The Freshtival features beers packaged within seven days prior to getting tapped at the event on June 25 at SOMO Village in Rohnert Park, a short ride north of San Francisco. Sponsored by Visit Santa Rosa, an organization that knows a thing or two about beercation planning (with Russian River Brewing in its backyard), The Freshtival is a who's who of the best breweries around the Bay but also farther flung (Crowns & Hops, Eagle Rock, Revision, Radiant, Great Notion, Pure Project, and more).
Click here to see the 75-plus participants, and to get tickets—this event will sell out!
Also: Later this fall, on October 22, we're bringing back one of our favorite events, Brews on the Bay—a totally unique fest held atop one of two remaining World War II Liberty-class merchant marine ships, the SS Jeremiah O'Brien. This utterly unconventional venue overlooks the stunning San Francisco Bay, Golden Gate Bridge, Alcatraz, and the city skyline. It features beloved San Francisco breweries and is a fundraiser for both the guild and the S.S. Jeremiah O'Brien itself, which amazingly survived a massive 2020 fire at Pier 45, where the ship is docked.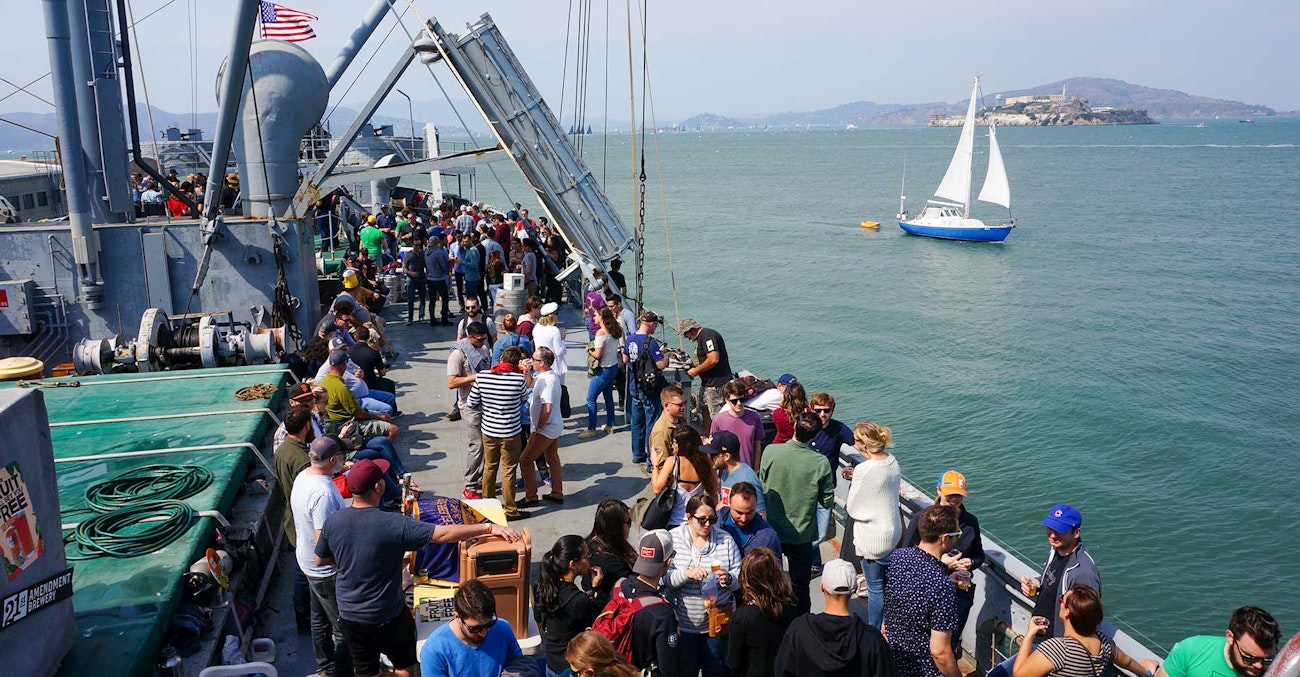 Brews on the Bay is a bucket-list event, no doubt, and it's a beautiful time to visit San Francisco, especially with SF Brewer Weekend just prior. Look for Brews on the Bay tickets on sale in early July.
Sign up for news and announcements at DrinkBay.Beer, where you can also see what's happening in craft beer scenes across the greater Bay Area, from Santa Rosa to Monterey, San Francisco to Oakland, Silicon Valley to the Tri-Valley.
Sharing & Experimenting Via Partnerships
Despite challenges, the return of festivals is hopeful news, since for guilds, the two-plus-year moratorium on larger events has meant the loss of all or most of annual revenues. (While some collect dues, these smaller amounts don't come close to covering operating, staff, and mission-necessary expenses for most trade associations.)
Still, if the last two years have shown anything, it's the value of being nimble and trying new things. One pivot guilds made were to offer direct-to-consumer mixed packs featuring member releases. For our guild, too, beneficial experiments were made possible via partnerships with Barretto-co (design) and Brewery Branding (merchandise), including rapid deployment of a new brand and collectible series for CA Craft Beer Week.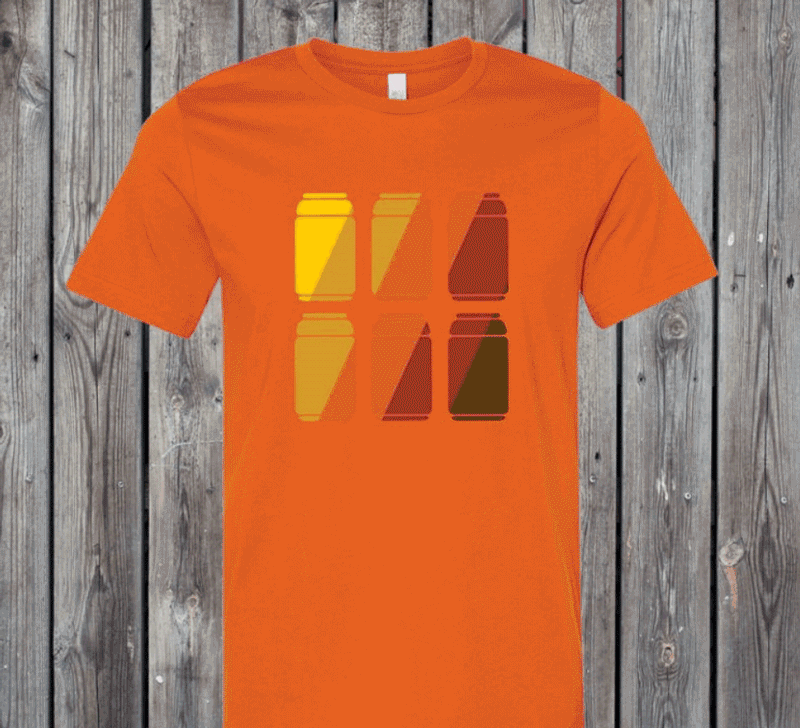 Making Discovery Easy and Convenient
A challenge that members of nearly all craft communities face is finding efficient ways to spread the word about what's happening in their taprooms at any given time. The rise of "the algorithm" has driven down social media effectiveness, reducing what's seen and shared, while email overload has meant fewer newsletters landing in inboxes, let alone being opened. The result is a dearth of ways to share locally relevant news, and for craft beer lovers to get a meaningful snapshot of what's happening across a community, at multiple places, not just one location.
Adopting what's proven effective from past beer weeks, DrinkBay.Beer provides a consumer-friendly place where Bay Area beer lovers can track what's out and what's happening in their backyards. A useful launching off point for craft beer discovery, it's also where out-of-towners can research places to visit and game plan itineraries ahead of arriving, whether coming in for a day trip or for longer stays.
With events at last returning in force, DrinkBay.Beer will soon add back the robust filtering, itinerary building, favoriting, and sharing capabilities that have made SF Beer Week such a great discovery experience, despite showcasing upwards of 1,000 event listings happening in its 10-day span. Sign up for updates at DrinkBay.Beer.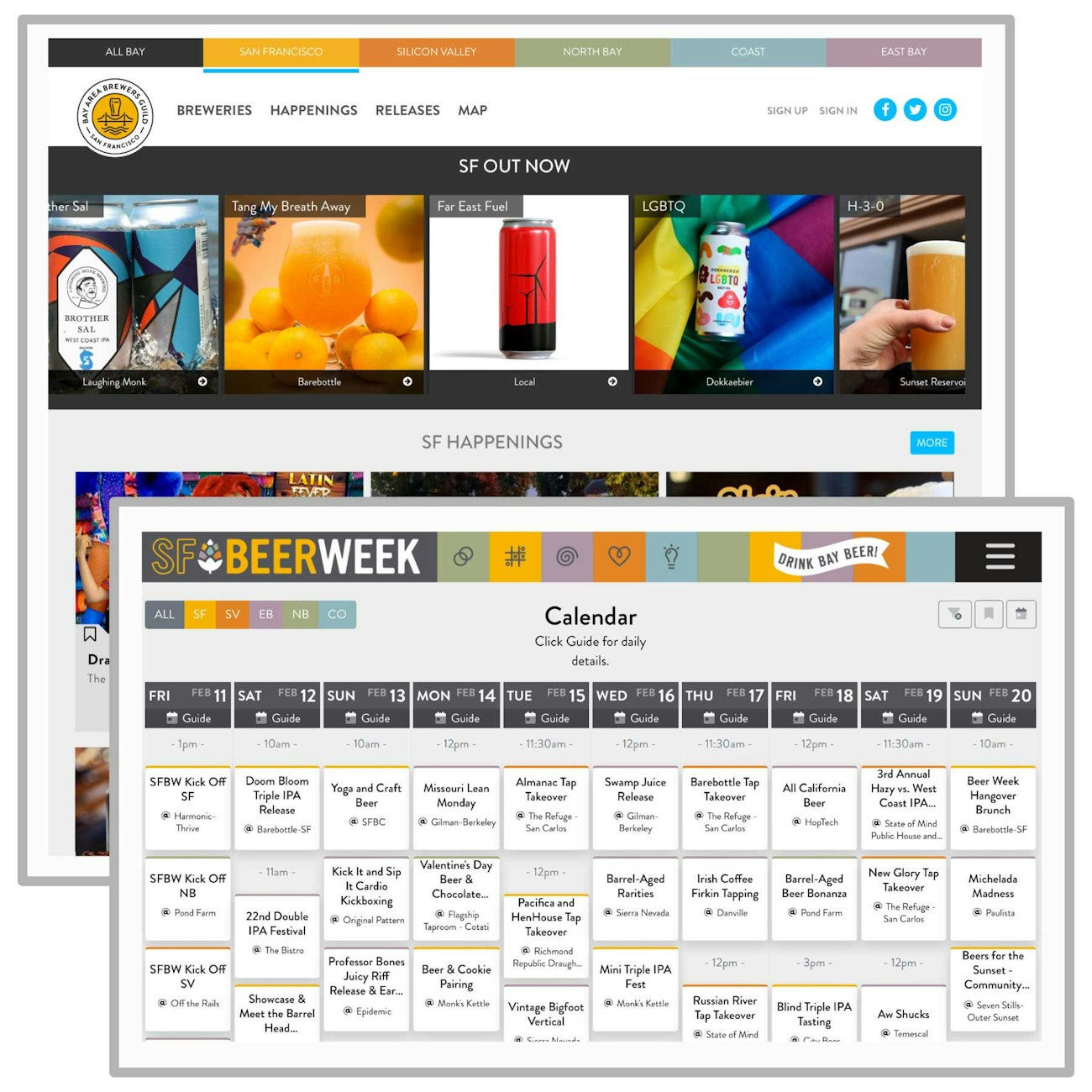 Collaboration Coming Around Again.
A secret sauce to the above are collaborations, whether organized by the guild or its members, often inspired by an upcoming festival, beer week, or other cause or activity. In addition to the California Craft Brewers Association collaborations referenced earlier, two prime Bay Area examples jump to mind:
SF Beer Week's annual collaboration series featuring five official releases, this year hosted by Barebottle, Devil's Canyon, Woodhouse, Temescal, and Cooperage breweries, with assists from 10 others, listed here with beer details (art by Barretto-co).

Collaborations for Brewer Weekends, such as April's Cool Cats Coastal collaboration, organized and hosted by Discretion Brewing with Other Brother Beer and Hop Dogma (a super tasty West Coast IPA).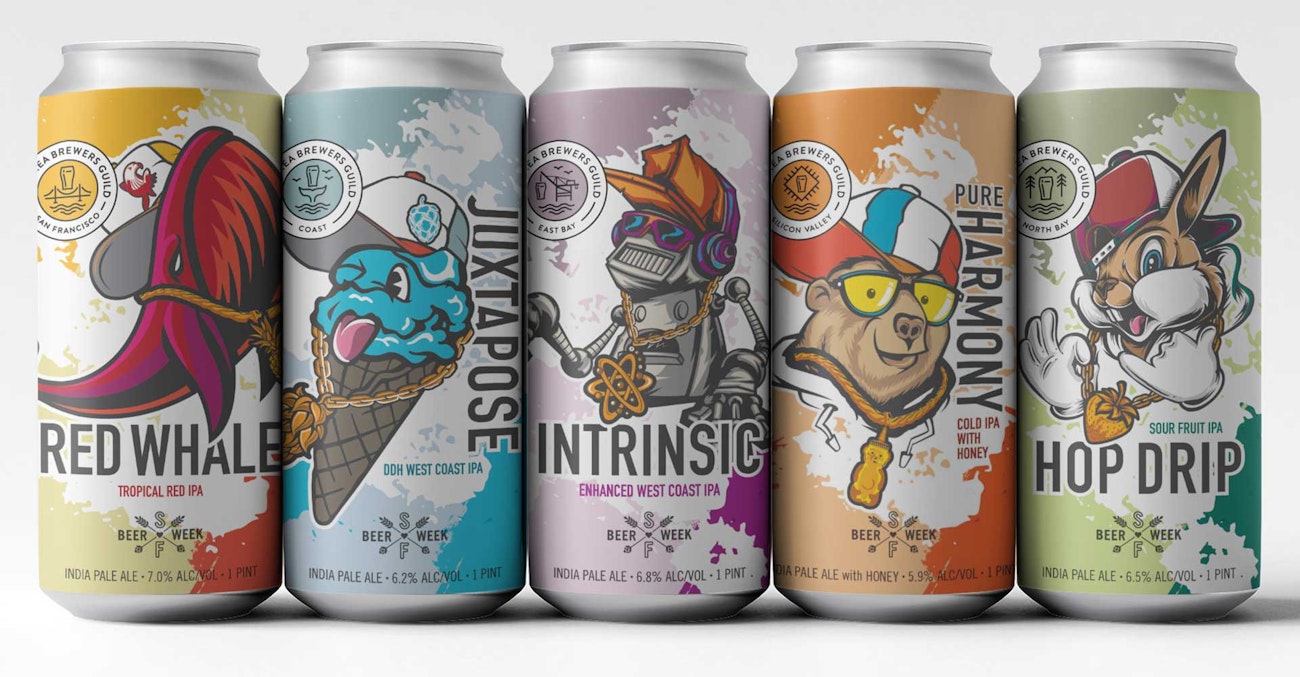 Look for a whole 'nother wave coming later this summer and fall (teaser: coffee, spice, and fresh hops are nice.)
Of course, there are many ways to collaborate. Coming full circle, then, it's collaboration that's fundamental to a guild and to a strong craft community.
That's why, as we strive to rebuild—to bring back in-person meetings, reconstitute committees, improve inclusivity, relaunch educational programs, shore up trade relations, regain fiscal viability—we especially want to get collaborating again, and revive that spirit of teamwork so eroded by COVID's isolation.
Strengthening the ties between and among us will have ripple effects with trade, community partners, and craft beer fans alike. We can almost hear the thrumming now.
Craft beer lovers, we invite you to visit our region and our communities. Most especially, we invite you to consider what's happening in your own neighborhoods, and thank you for supporting those local businesses working hard to bring back "community" in a positive and meaningful way.
SPONSORED CONTENT