Rough Draft Bar & Books
Kingston, New York
A comfortable place to not only find your next new favorite book but a locally made pint as well.
What it is: Rough Draft is an independent bookstore in a historic building in New York's original capital city that boasts a dozen taps from mostly Empire State breweries. Co-owners Amanda and Anthony Stromoski wanted to bring together their love of beer and books and spent months finding the perfect spot to bring their unique vision to life. It's the simplest of concepts in an overly digital age: analog drinking. Pick a beer and pick a book and discover the art and talent in each. Rough Draft is a place to discover new ideas, flavors, and neighbors and has brought a bit of civility back into a bar scene that is too often dominated by the flashy and fleeting.
Why it's great: Sometimes you just want a place where you can have a pint in a quiet setting, with a good book. Most bars, with blaring music, flashing TVs, or general tavern camaraderie can make that difficult. Here, a little solitude is encouraged. A well-curated draft list makes sure that there is always something new to discover. Book clubs, author signings, and more also make this a hub for discerning drinkers with a literary bent. —John Holl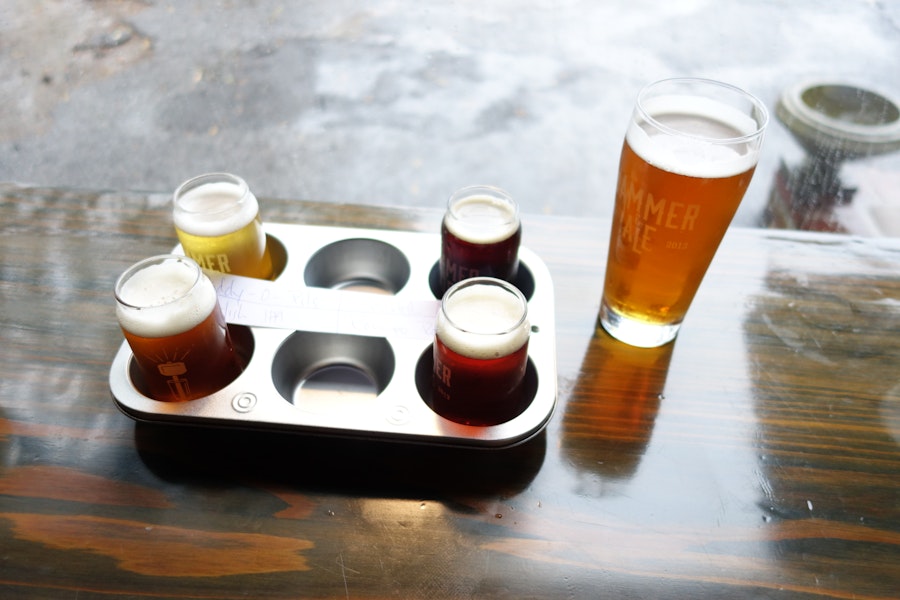 Hammer & Ale
Memphis, Tennessee
The barebones aesthetic only emphasizes the warm atmosphere and attentive service at this inviting taproom boasting beers from across Tennessee.
What it is: An artfully designed, customer-focused taproom in Memphis's college-cool Cooper Young area, Hammer & Ale was launched by former art curator and gallery owner, David Smith and now son-in-law, Kevin Eble in 2013. The debut was timed serendipitously with the emergence of well-known Memphis breweries such as Wiseacre Brewing Co., Memphis Made Brewing Co., and High Cotton Brewing Co., whose beers you'll likely find on the meticulously maintained, skillfully doodled wall-sized chalkboard menu.
Why it's great: Ask "what's local on tap here," and you'll get an exciting, albeit overwhelming, answer: everything. Fear not; your server, likely to be the owner himself, will cheerfully lead you to a good choice. If you'd rather sample the neighborhood, order a flight, which offers six ample samples in a cupcake tray. In the afternoon, it's as welcoming to beer buddies as it is to business associates and remote workers on laptops. As evening nears, order a snack from the small yet appealing menu: snacks include a grilled pimento-cheese sandwich. If you're staying for dessert, a beer float with vanilla ice cream awaits. —Cat Wolinski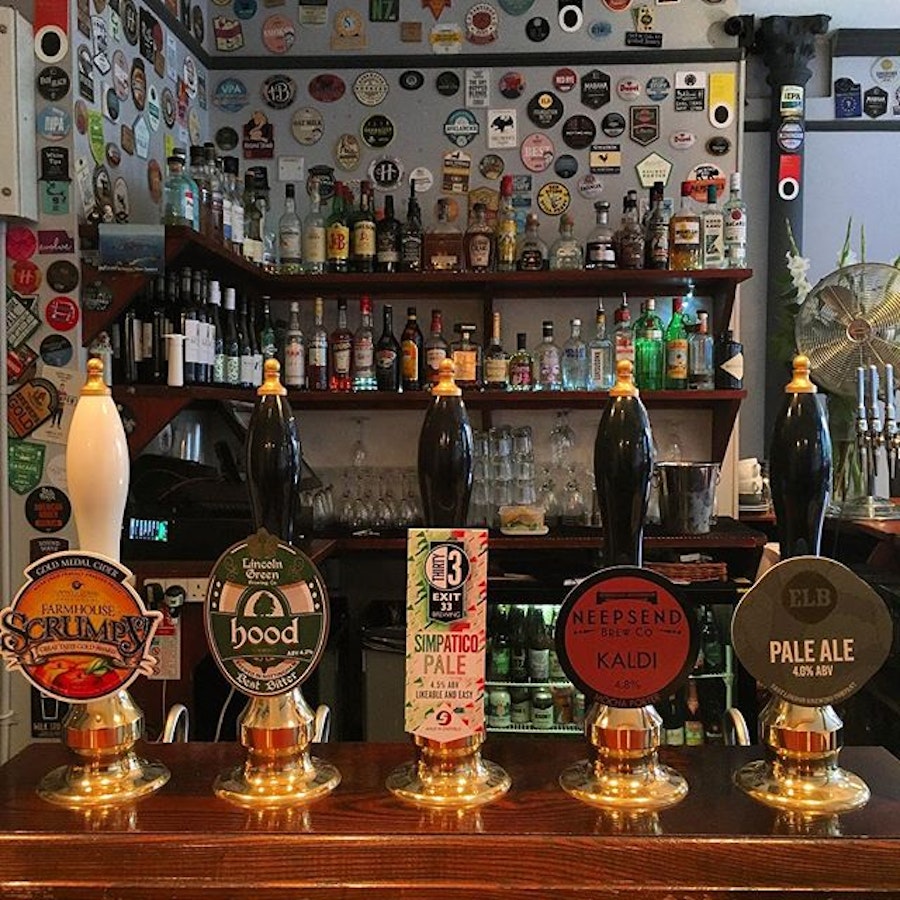 Simon the Tanner
London, England
Here, you get to have your cake and eat it, too—a classic British pub vibe with an eclectic beer selection spanning points near and far.
What it is: Simon the Tanner looks and feels like a traditional neighborhood English pub, with its classic blue-and-white exterior trim affixed to a Victorian-era brick building, hardwood interior, and an array of real-ale hand pumps. But a closer look inside reveals a rotating bottle and draft list that perfectly marries Old World with New World brewing and offers the best of both.
Why it's great: It's in the heart of the Bermondsey district, on the south bank of the Thames and home to the now-famous Bermondsey Beer Mile, the epicenter of London's craft-beer renaissance. On any given night, you're just as likely to find rare kegs from neighborhood brewers such as Kernel and Partizan as you are taps and bottles emblazoned with the logos of international favorites such as Brooklyn Brewery and Westmalle. However, it never forgets its roots and is very much a local's local. The munchies menu is replete with most of the pubby old standbys: pork pies, sausage rolls, Scotch eggs, the ever-present ploughman's platter and, of course, the Sunday roast. And, of course, there's a weekly pub quiz. —Jeff Cioletti