When Atlanta's Halfway Crooks Beer finally opened in July 2019, its three founders had persevered through delay after delay, surviving all the biblical plagues of brewery construction: Flooding. Zoning hassles. Equipment-delivery delays. SNAFUS with their Belgian-born cofounder's immigration visa. A contractor going out of business.
But all of that, says Shawn Bainbridge, is nothing compared to what 2020 wrought.
Bainbridge and fellow founders Joran Van Ginderachter and Tim Kilic had been operating Halfway Crooks' taproom for only about seven months when it had to close for COVID-19 restrictions in March. While focusing on lagers and Belgian-inspired ales, their plan was to build the business through taproom sales. They quickly shifted virtually all of their beer into cans. Staff sold them out the front door, eventually finding a wholesaler to help get beer into area stores. For such a new brewery, the question of whether drinkers would show up in strong enough numbers to keep the business afloat was far from answered.
But show up they did—enough to keep the brewhouse and four employees working.
"It was a pretty warm feeling to all of a sudden see that you have been open for just a few months and to have that kind of support," Van Ginderachter says.
This summer, the brewery was able to reopen its rooftop patio and turn its parking lot into a temporary beer garden, enabling Halfway Crooks to serve draft beer on the site they'd poured so much time and effort into opening. Still, with the main taproom closed indefinitely this fall, it doesn't yet feel like their dream is fully realized.
"The best way to look at all of this is to look at the long game," Bainbridge says. "It's the only way you can stay sane."
The long game, as Halfway Crooks envisions it, is to sell simple, technically perfect, refreshing beers out of a taproom that feels like the home of an eccentric, artistic aunt—if she also dabbled in 1980s-era computer programming.
Mind Meld
In the way that Halfway Crooks' quirky taproom aesthetics inexplicably work, so too do the minds of its two brewers. Van Ginderachter and Bainbridge became friends and roommates just weeks after meeting at an event at Atlanta's storied Brick Store Pub. Despite their disparate backgrounds, they share a singular purpose to relentlessly pursue their vision of "sensible beer."
Van Ginderachter had cofounded Brouwerij 't Verzet in his native Belgium in 2011 before becoming brewmaster at Atlanta's Three Taverns Brewery two years later. He became interested in brewing in the United States through his uncle, Peter Bouckaert, the revered former brewmaster at New Belgium Brewing, now of Purpose Brewing & Cellars (Fort Collins, Colorado). In 2013, when Van Ginderachter met Bainbridge, the computer engineer and homebrewer immediately struck the Belgian as "a vacuum cleaner when it comes to knowledge about beer."
The pair discovered early on that they both wanted to build a beer culture that didn't yet exist in Atlanta; it wasn't until 2017 that Georgia's restrictive laws changed to allow direct-to-consumer taproom sales. Once those were legal, Van Ginderachter and Bainbridge set out to create a taproom that evoked Belgian beer cafes, serving straightforward, technically sound lagers and table beers.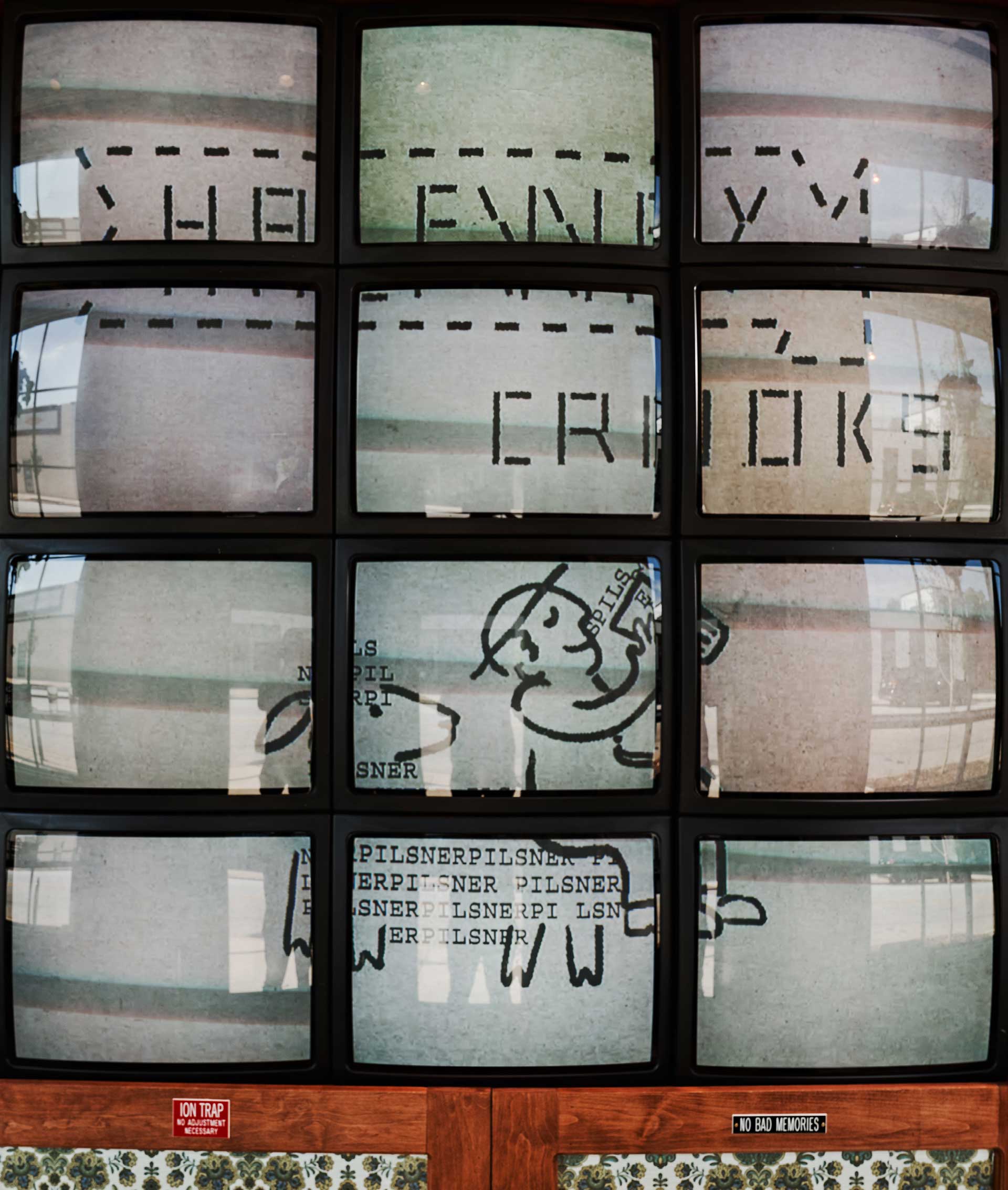 In Pursuit
There is perhaps no more satisfying pastime for two detail-obsessed brewers than procedural analysis. When they needed a break from the chaos of the pandemic and election-year news cycle, Van Ginderachter and Bainbridge pored over their beers with a critical eye that is almost unrelenting.
Possible improvements to the brewery's Belgian-style pale ale, for example, continue to rattle in their collective brains. Bainbridge calls it one of the most technically challenging beers they brew.
"It's not there yet," Van Ginderachter says.
Which part?
"I think we're looking for a certain yeast expression that's pretty tough to get, a brightness we're searching for," Bainbridge cuts in. He gives a small sigh. "It's the entire thing. All of it."
This isn't just an approach they take with that pale ale. The brewers routinely examine technical aspects of their beers, from the provenance of their hops, to their transfer processes, to the sulfur expression in certain lager styles. They aim to produce what they refer to as "sensible beers"—simple beers with nuance and flavor that are moderate in alcohol, whose full expressions take a bit of time (and maybe a second glass) to appreciate.
One of their greatest upgrades to date is the decision to kräusen their lagers. Despite the planning and time it takes, Bainbridge and Van Ginderachter say it has softened the beers' carbonation, enhanced the malts' flavor stability, and reduced the final beers' dissolved oxygen levels—important for preserving their freshness and stability.
Those results partially explain the popularity of Halfway Crooks' pale German lagers, including Ada, a pilsner, and Metric, a helles. But the brewers also mention late-hop additions of low-alpha-acid hops from Seitz Farm in Bavaria, lagering in horizontal tanks, and a precise minerality to the final beer as critical components. While they're constantly fiddling with those dials, drinkers seem consistently pleased.
"You feel like some thought has gone into every beer, that there isn't a rush," says Stan Hieronymus, the Atlanta-based author of multiple brewing books (and a Craft Beer & Brewing Magazine® contributor). "You can tell that there's a conversation behind it."
Another Atlanta-based Craft Beer & Brewing Magazine® contributor, Ale Sharpton, seconds that assessment: "They know what the fuck they're doing."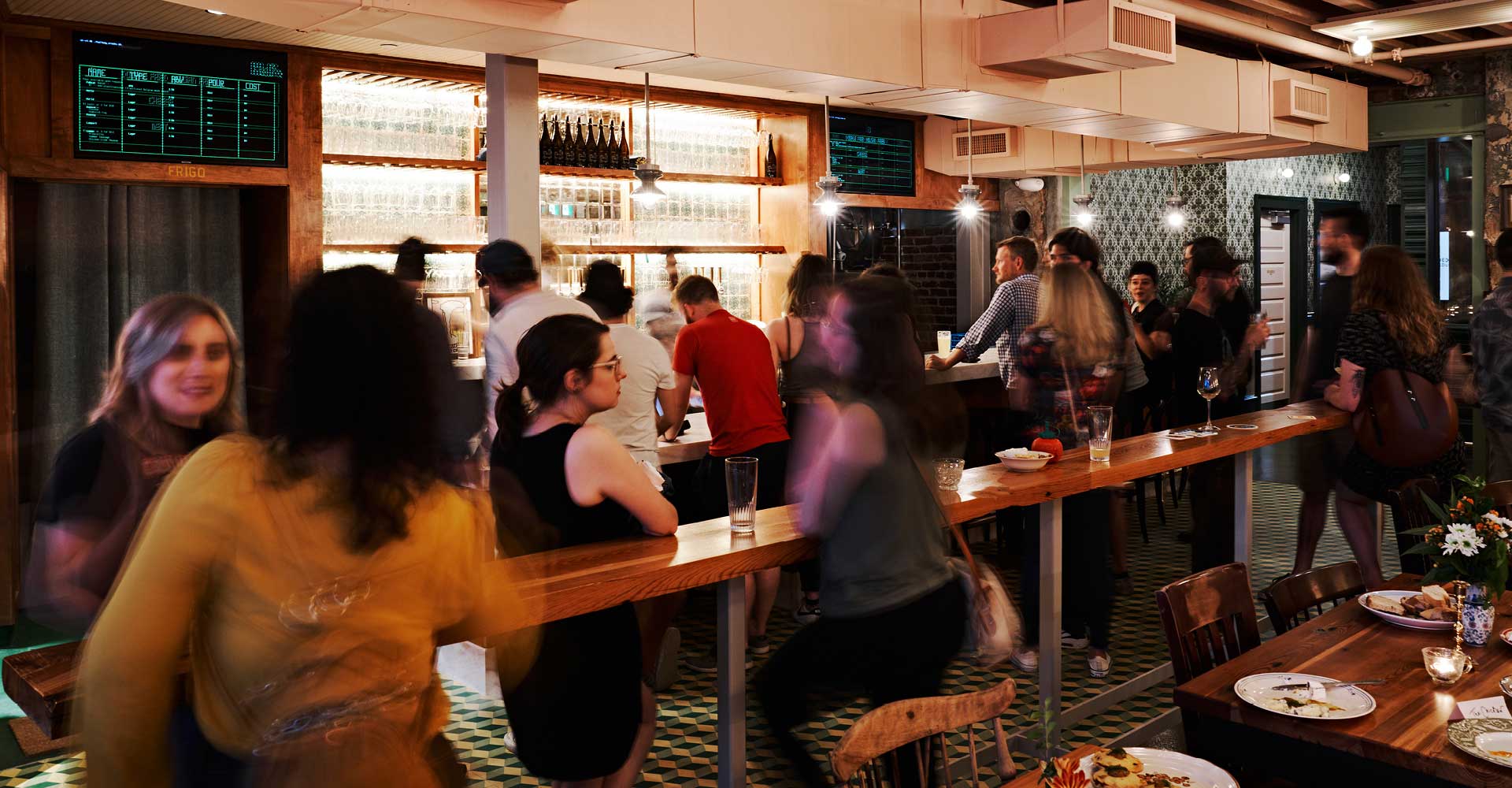 The Lager Rainbow
The "about" page on Halfway Crooks' website contains a surreal, fable-like tale of a shepherd on a hilltop, followed by a footnote stating that the brewery is "10 minutes from the airport and all major attractions." The shepherd parable—or whatever it is—ends with the man peering toward the horizon "in search of beauty, love, and lager."
That last part, at least, makes sense. While the brewery would like to expand its mixed-fermentation lineup and does release the sporadic IPA or pale ale, lagers have so far formed the core of its identity. (See also: its baseball caps, sweatshirts, and merch that read, "Lager Lager Lager Lager.")
Lager doesn't mean only pilsner at Halfway Crooks: schwarzbier, kellerpils, Munich dunkel, bock, and even a smoked helles have all been part of the lineup. That last one, called Kelvin, was particularly polarizing, as smoked beers tend to be. But in a Beer of the Week video with Washington, D.C., news station WTOP, Greg Engert, beer director of Neighborhood Restaurant Group, called it "beautiful" and "a delicious beer."
Even if not all drinkers count Kelvin as their favorite beer, part of Halfway Crooks' mission with such styles is to expand the flavors and aromas people associate with lager and to explain the geographic and historical factors that gave rise to these styles. So far, they've found Atlanta's drinkers eager to learn with them: Even when there's a hazy IPA on tap or a pale ale in cans, Halfway Crooks sells more of its lagers than anything else.
Whether those lager-thirsty drinkers appreciate the nuances of water chemistry or carbonation levels is beside the point for Van Ginderachter and Bainbridge. If the result of such technical decisions is a more delicious beer, then it doesn't matter whether drinkers notice the work happening behind the wizards' curtain.
"We notice," Bainbridge says. "We think about this all the time. And at the end of the day, people think we make good lagers."
So far, the duo has succeeded in spite of unforeseen challenges. Over the past three years, they've honed their business survival skills, become more diligent brewers, and somehow maintained an even keel and personal friendship amid the turbulence.
Van Ginderachter says there is no secret to enduring a pandemic while simultaneously introducing your brewery to the world: "You have a beer at night and then wake up the next morning and go full force again."