SPONSORED CONTENT
Taking care of the environment was a huge priority when Maine Beer Company was founded in 2009. It remains so today, 11 years later.
As business owners, Daniel and David Kleban felt that it was their responsibility to lessen the company's environmental impact wherever possible, and to serve as stewards in the community to help protect and preserve the environment. They started by signing up for 1% for the Planet, and making the commitment to donate 1 percent of their gross annual sales to environmental nonprofits. The idea was that if everyone would donate even just 1 percent, then a real difference could be made. This commitment guaranteed that money from every beer purchased would go to help one of the nonprofits with which the company partners.
The production of beer consumes a lot of energy, so that made it doubly important to be conscious of the impact the company has on the environment. When Maine Beer Company moved to Freeport in 2013, there was an opportunity to expand production. Instead, in 2015, the owners chose to install solar to the building, to help mitigate the impact the business was having on the environment. Now, with an even larger facility five years later, Maine Beer Company received a Rural Energy for America Program (REAP) grant to make the improvements needed to outfit the rest of their facility with solar.
Completed this past August, this project will replace 51 percent (223,762 KWh) of the energy they use.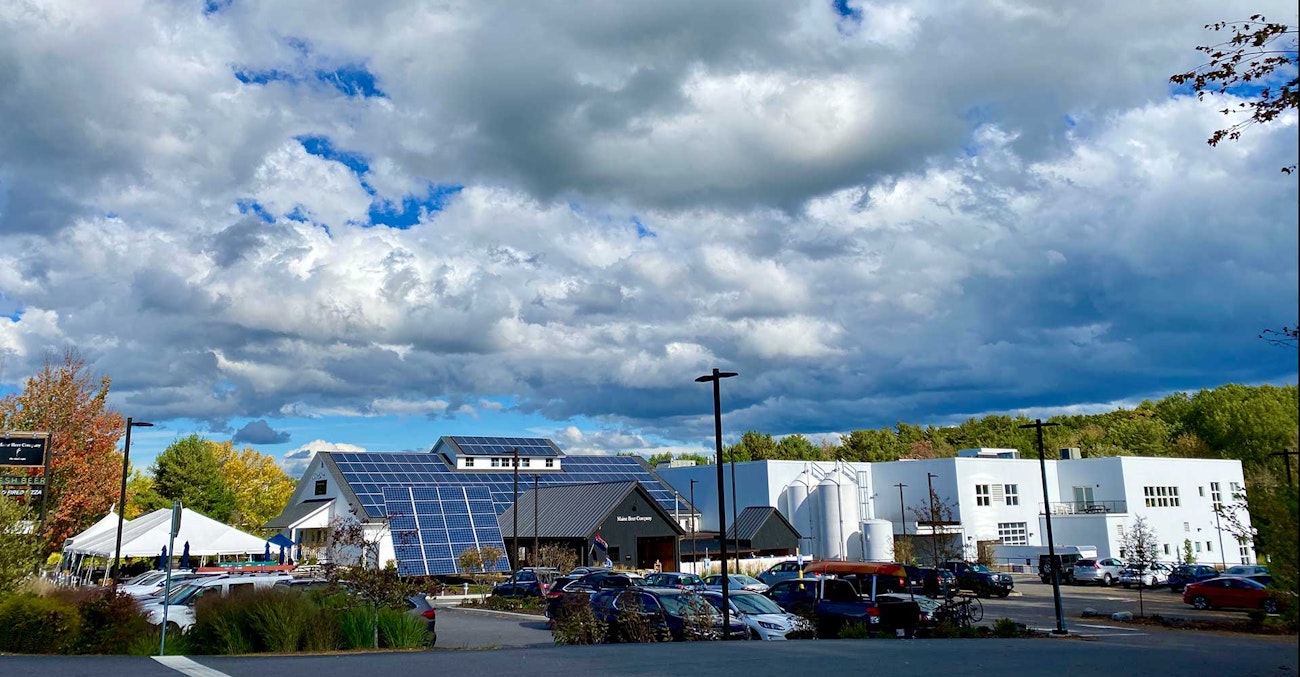 Because the size of their building limits the space for solar arrays, Maine Beer Company recently signed up for community solar in the state. Community solar programs are developing solar farms throughout Maine. Once active, they provide solar credits locally that can offset standard electricity charges. This is something available to both businesses and individuals, and it will help reduce electric bills while shifting reliance on fossil fuels to clean energy. Solar arrays often seem unattainable to many businesses and individuals, whereas community solar projects offer an alternative that is much more accessible.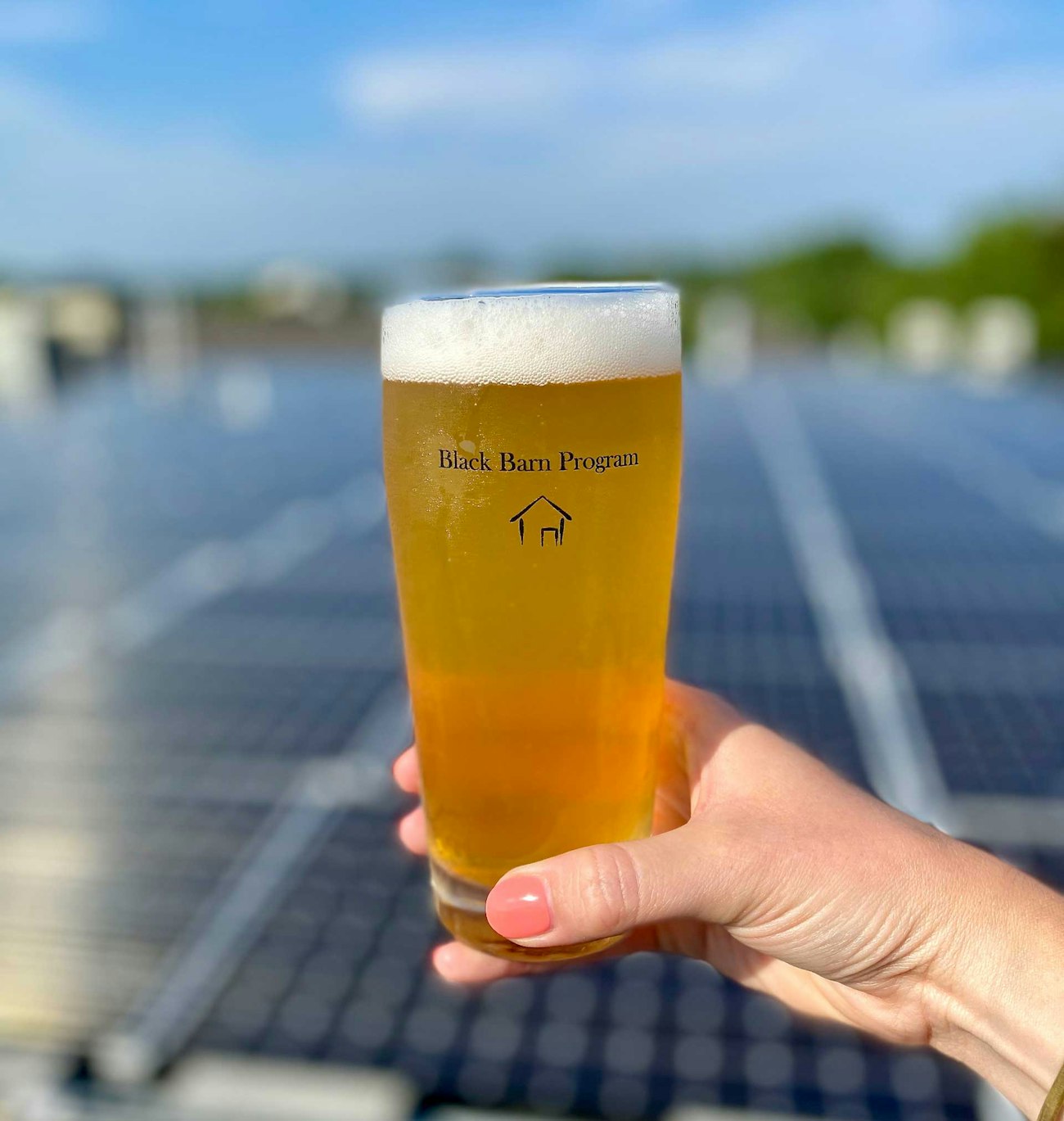 Last year, Maine Beer Company made a commitment to produce more clean energy than they consume by 2030. Beyond solar and sustainability measures in-house, this plan involves providing solar to Maine Beer Company's nonprofit partners. These projects enable the nonprofits to go green while saving them money and energy long term at their facilities.
To date, Maine Beer Company has assisted with solar projects for Wolfe's Neck Center for Agriculture and the Environment (solar installation on their dairy barn) and the Center for Wildlife (solar installation for their new facility). These projects, combined with community solar, have Maine Beer Company on track to meet its clean energy goals well before its 2030 deadline.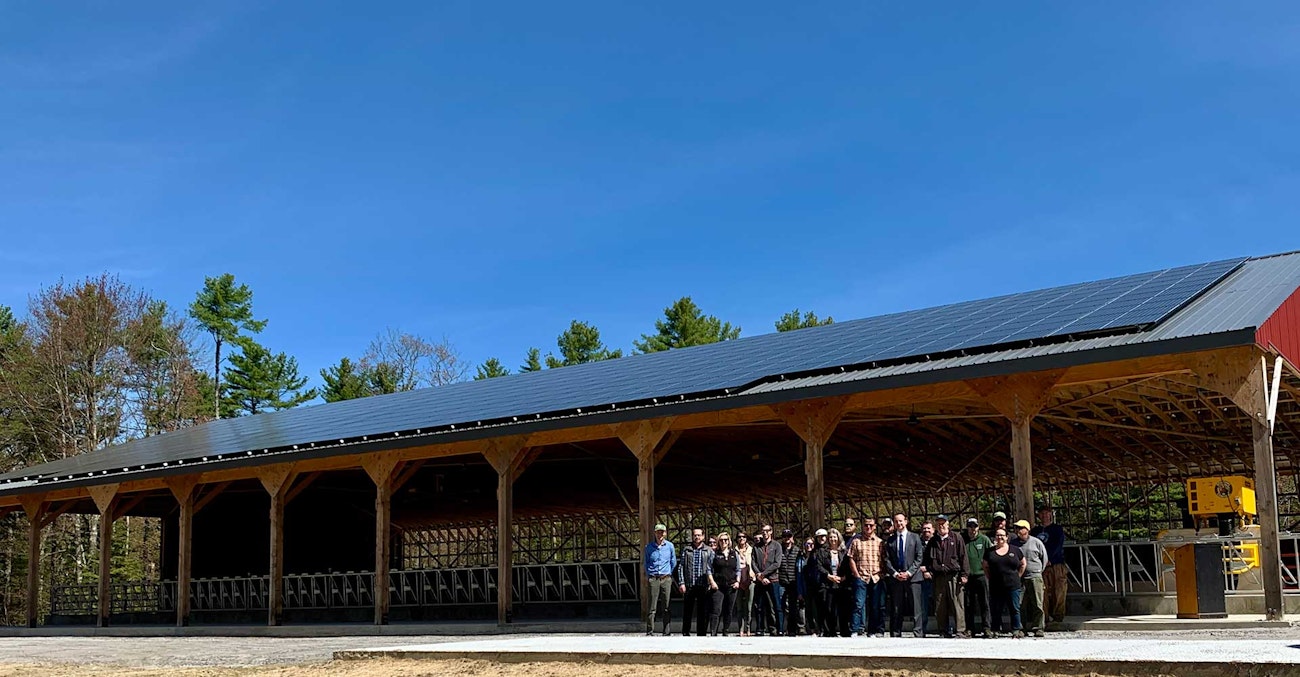 As the state of Maine moves forward on its own four-year plan for Climate Action, Maine Beer Company will continue to serve as a steward for the environment in both its local and beer communities, encouraging others to make the changes necessary to help protect our environment.
SPONSORED CONTENT