When Peter Bouckaert, founder of Purpose Brewing and former brewmaster of New Belgium, calls you on a random Thursday afternoon in October and says you need to drive into St. Louis and go to Side Project immediately, but he won't tell you why, what are you going to do?
Yeah. I went.
What I saw there was the arrival and fire-branding of the so-called "rarest barrel," pH1, a 30-year-old French oak barrel that has seen some miles.
Originally from Cognac, France, the barrel lived for years at New Belgium in Fort Collins and was important to the production of La Folie. It later appeared at Russian River, filled with Beatification. Then it went back to New Belgium, and next to The Rare Barrel—whose name was inspired by pH1 herself—before returning to Fort Collins to reside at Bouckaert's new Purpose brewery in 2017.
Everywhere it's been, pH1 has helped to make a special beer.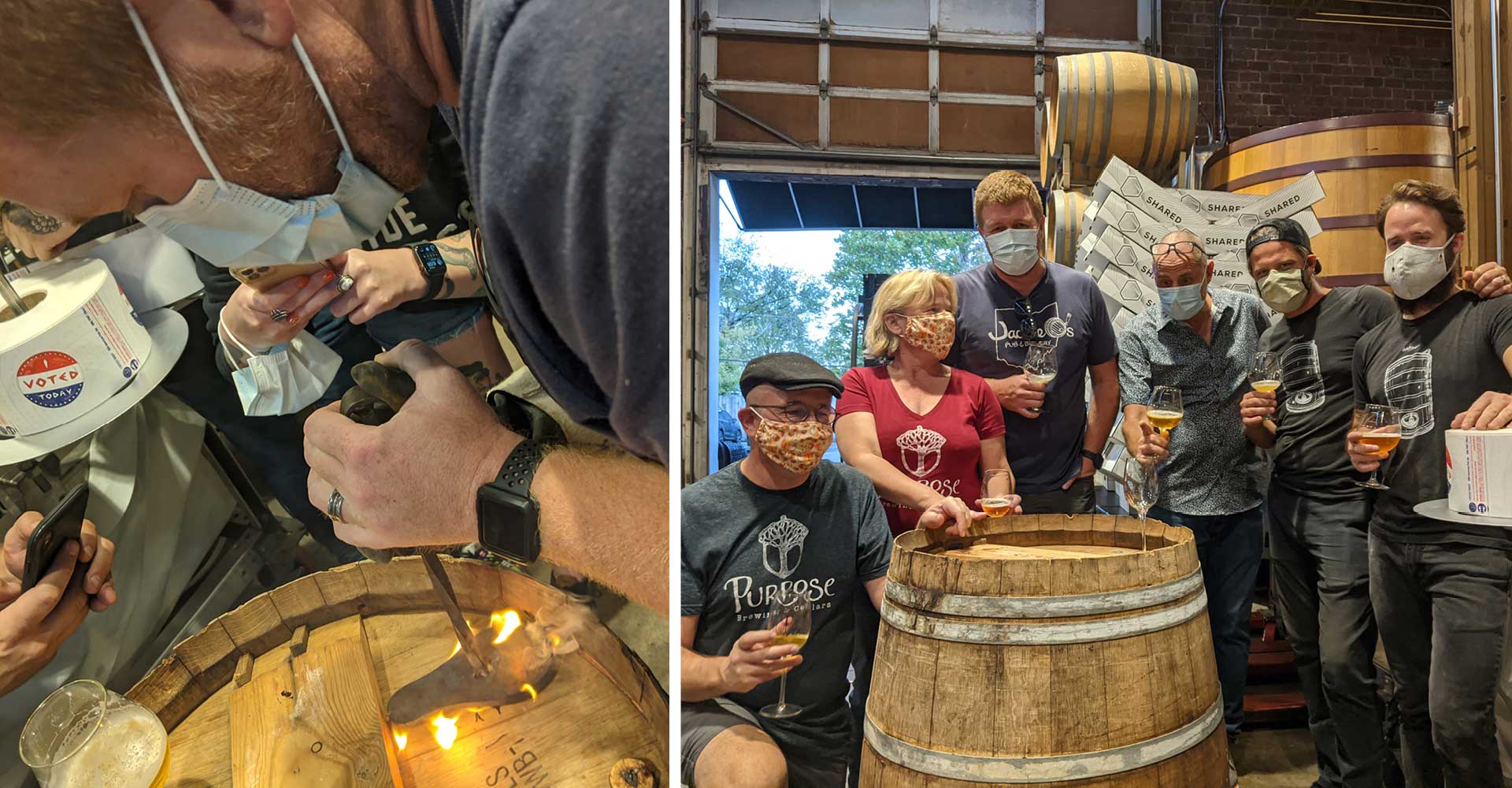 Three years later, the barrel arrived at Side Project in St. Louis—much to the surprise of founder and brewer Cory King. It now bears his brewery's brand, awaiting new beer and new adventures.