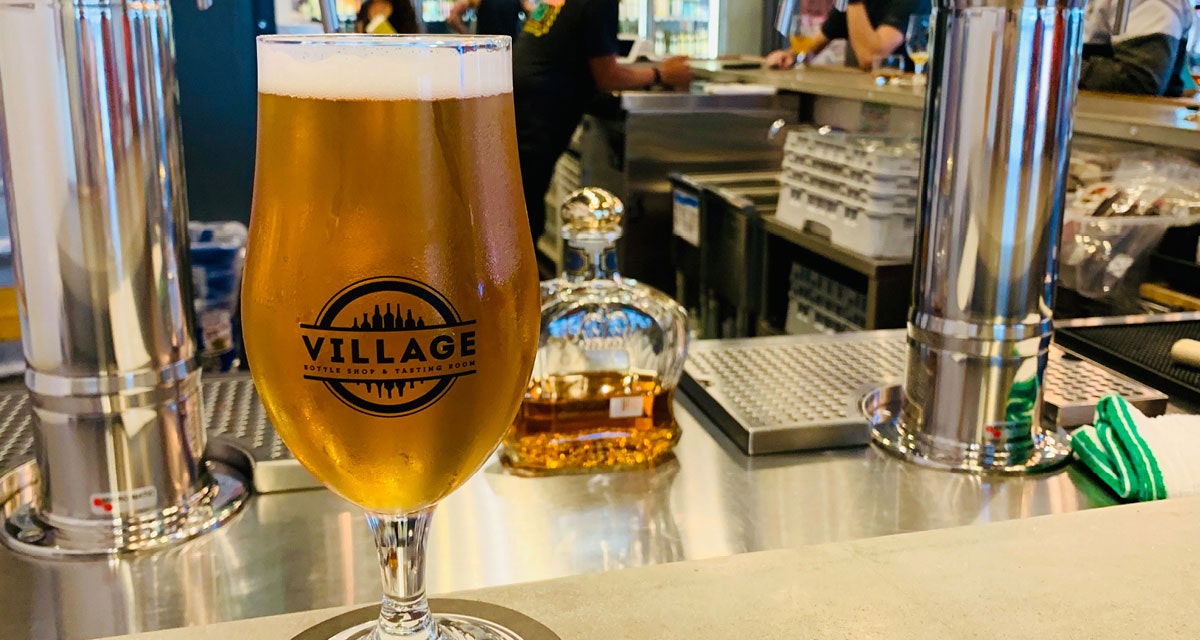 Village
Honolulu, Hawaii.
Village Bottle Shop & Tasting Room has created a community by bringing beer from around the world to the middle of the Pacific.
What it is: Village is two businesses in one: a bottle shop that features more than 500 packaged beers for enjoying on-site or taking away, and a tasting room with 18 frequently rotating taps and eight draft wines. The Digital Pour app shows what awaits a thirsty traveler, including the amount remaining and price per pour. Also impressive: the rare whiskey collection on display behind the bar. Light pupus are available, such as pretzels, jerky, and island-made savory baked goods from HI Pie.
Why it's great: The place was developed by two friends and beer enthusiasts, Timothy Golden and Daryn Ogino, who care about maintaining a diverse selection to enjoy in a bright, comfortable public living room. Servers are held to a high standard; they're ready to guide you and find that perfect pint. For locals, the Village and its People's Beer Club and Wine Club offer curated, often-limited selections, available nowhere else in the state. Tap takeovers, free sipping sessions, and occasional seminars with brewers offer a chance to learn about the beer while drinking it. —Alexander Gates.
Details
Hours: 11 a.m.–9 p.m., Sunday–Wednesday; 11 a.m.–11 p.m., Thursday–Saturday
Address: 675 Auahi St., Honolulu, Hawaii
Web: villagebeerhawaii.com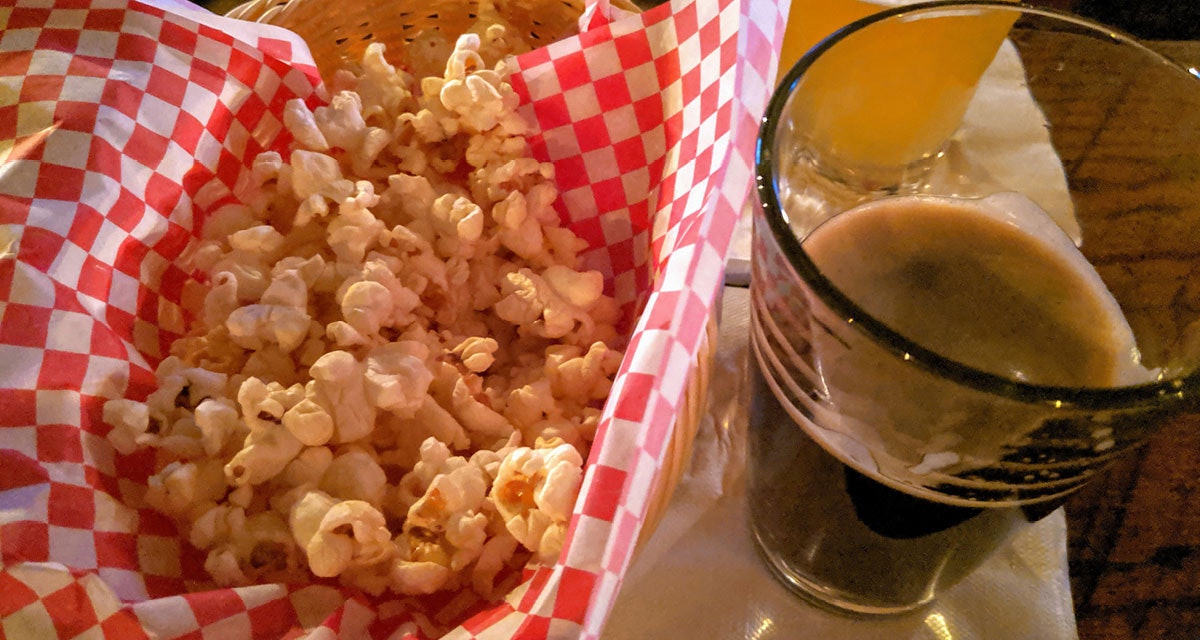 Jackpot
Washington, D.C.
This is not a beer-specialist bar for geeks. It's a neighborhood dive for people who love beer … or is it a beer bar for people who love dives?
What it is: Jackpot is a basement bar with 24 taps in D.C.'s Chinatown area. It's a half-block from Capitol One Arena, home of the Wizards and Caps, but this is no sports bar, and you won't see it unless you look for it. Find the door, walk down the narrow staircase, and enter the long, dim, exposed-brick space with the bar along one side. Smell the popcorn, take a gander at the plastic letter-board taplist, and get comfortable.
Why it's great: Free popcorn, all-are-welcome unpretentious atmosphere, and a taplist heavy on the great and the local. Malibu Nights double IPA from Champion in Virginia or a Weihenstephaner Pils from Bavaria? There might be Firestone Walker Anniversary Ale, and there will almost certainly be Miller Lite (as if to firm up those dive-bar credentials). Because this is D.C., happy hour is obligatory: daily from 4 p.m. to 8 p.m., with $2 off any beer. No food, just popcorn (did we mention the popcorn?). —Joe Stange
Details
Hours: 4 p.m.–3 a.m., Friday–Saturday; 4 p.m.–2 a.m., Sunday–Thursday
Address: 726 6th St. NW, Washington, D.C.
Web: jackpotdc.com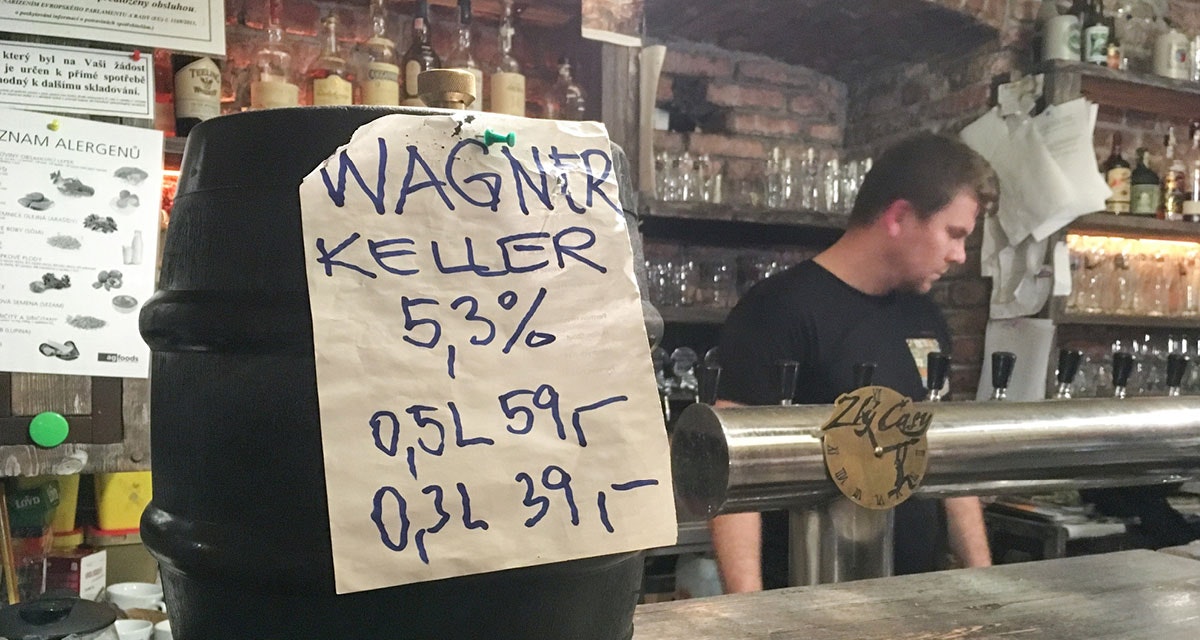 Zlý Časy
Prague, Czech Republic.
The capital of the world's most prolific beer-drinking country is home to this multilevel mansion of local atmosphere and draft variety.
What it is: With three distinct bars—each with its own taplist—spread out over two floors and the backyard of a 120-year-old Prague apartment building, "Hard Times" offers a total of 48 Czech and European drafts, both traditional and newfangled, in a distinctly local atmosphere. A former pajzl (aka dive bar) that once served only lowbrow Staropramen, Zlý Časy ditched the mass-market lager in favor of rotating taps from small breweries more than a decade ago, quickly becoming Prague's preeminent destination for good beer. It hasn't relinquished the title since.
Why it's great: This is the best place in Prague to compare a celebrated Franconian kellerbier to an obscure Bohemian světlý ležák, followed by a bucket-list Danish pastry stout. Don't be put off by the long taplist: Zlý Časy is a high-volume pub in the world's highest-volume country, making turnover here constant. The back garden is a paradisiacal location for whiling away summer afternoons, while the on-site bottle shop, Pivkupectví, stocks rare birds from Europe's hippest brewers. —Evan Rail
Details
Hours: 2:00 p.m.–2 a.m., Monday–Friday; 5:00 p.m.–2 a.m., Saturday; 5:00 p.m.–1:00 a.m., Sunday
Address: Čestmírova 5, Prague, Czech Republic
Web: zlycasy.eu