Bottle Conditioned
Directed by Jerry Franck, Cynasty Films, unreleased awaiting festival debut
There is no perfect way to make a movie about lambic. The beer itself celebrates its own rebellion against perfection. We can't know lambic; we can only observe it over time, and that's exactly what filmmaker Jerry Franck does in his new film Bottle Conditioned. It's not perfect, it's not definitive, but no film could be. It's a snapshot of lambic at this particular historical moment.
The film starts as documentaries must—laying a broad foundation before it finds the stories it wants to explore. Many respected lambic brewers and blenders step in front of the camera, but there are a few notable omissions. Eventually, the film dispatches with generalities and focuses on the idea of time and legacy, hanging that on three separate threads. The first is Cantillon's multi-generational transition from third-generation brewer Jean-Pierre Van Roy to son Jean Van Roy, with a look to the future in Jean's son Florian. The second looks at legacy when there is no heir, a distinct challenge for 3 Fonteinen. And the third addresses legacy where no history of expectation exists at all, as is the case with Hasselt-based Bokke.
For lambic lovers, however, the structure of the storytelling is second to the beautiful, intimate looks inside the worlds of lambic brewers and blenders. It's not perfect, of course, but in that moment where the filmmakers follow Armand Debelder through the 3 Fonteinen cellar or discuss the current state of rare lambic with Jean-Pierre Van Roy, I don't need it to be anything more than it is.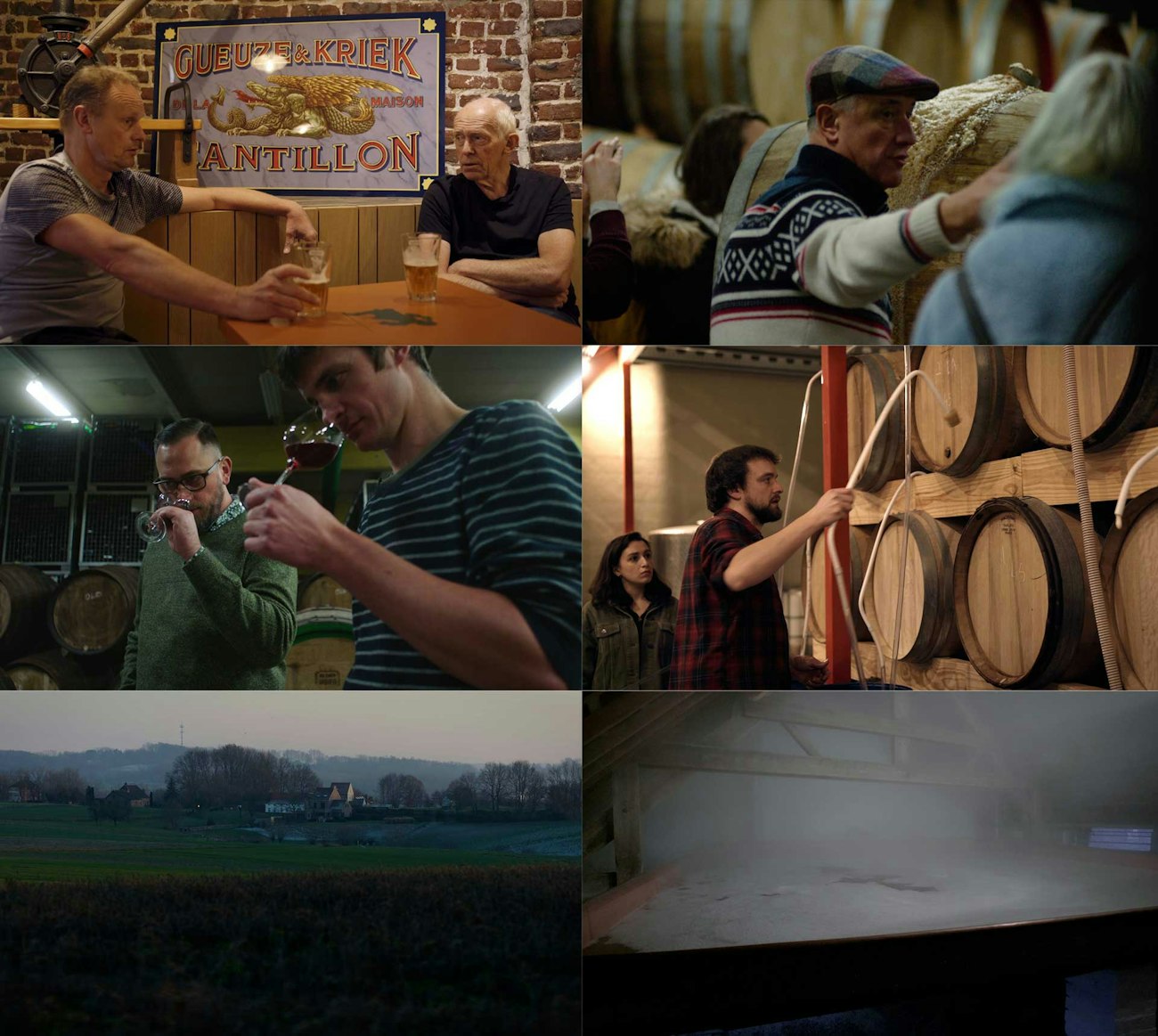 Hooray for Craft Beer!
By Em Sauter, Brewers Publications
Em Sauter's work has always carried an element of serious fun. It entertains while it informs, as she boils down complex ideas into simple and digestible illustrations, and her latest book for Brewers Publications tackles a bit of beer history, a bit of brewing process, a whole bunch of beer styles, and some glassware and service fundamentals.
As a Cicerone study guide of sorts, it's an accessible entry into dense information, and it's easy enough to read while you sip on some of the styles it covers (the drawings may help with recall). It's also a disarming means of educating without lecturing—a great gift for that beer-drinking friend who could use a touch-up on their beer knowledge but who might bristle at the suggestion. Hooray for Craft Beer invites everyone to the party.
Wild Brews
By Jaega Wise, Kyle Books
The flood of brewing books we saw in the 2010s has slowed down to a trickle. But when a book comes along like this that lays out the brewing process clearly, with beautiful and compelling photography, in a way that doesn't just appeal to existing brewers but engages those who didn't realize they could and should brew? Of course, we take notice.
Author Jaega Wise, head brewer for Wild Card Brewery in London and an increasingly popular TV personality in the United Kingdom, has put together a beautiful and informative book that doesn't scrimp on the details (she was a chemical engineer, after all) but presents difficult brewing topics with an accessible, fun, and knowledgeable voice. If you're looking for a deep dive into wild fermentations, adjust your expectations—it's a perfect generalist volume.
Drunk
By Edward Slingerland, Little Brown Spark
What if the history we've been told about the role of alcohol in human evolution was wrong? What if beer is the reason farming came into being? What if alcohol isn't just a way to cheat the body's reward system, but a tool that humans have used for tens of thousands of years to temporarily bypass the prefrontal cortex and foster creativity and trust?
Professor Edward Slingerland explores this fascinating thesis in his book Drunk, and it's an eye-opening account of the ways that alcohol has aided and abetted the development of humanity. At the very least, the book helps explain the mechanisms at work when we drink to build trust in social situations or drink to overcome creative blocks, and Slingerland backs up every claim with footnotes and extensive research supporting it.