SPONSORED CONTENT
With a pint in his hand and a mask around his neck, Highland Brewing Company Founder Oscar Wong listened intently as his daughter, Highland President Leah Wong Ashburn, briefed the brewery team during a summer 2020 Zoom meeting. Due to the COVID-19 pandemic, a virtual meeting was the only way to gather the staff. Unbeknownst to Wong, Ashburn had big news to share that would bring him to tears.
After citing a handful of examples of famous American craft beer figures all sharing a mysterious common tie, Ashburn turned to Wong. She unveiled a plaque declaring Wong as one of those famous figures—the 34th recipient of one of the highest honors in the craft brewing community—the Brewers Association Recognition Award. This award is "presented to individuals whose inspiration, enthusiasm, and support have contributed to the craft brewing movement." Modest and misty-eyed, Wong had a hard time finding his words as he raised his beer in celebration.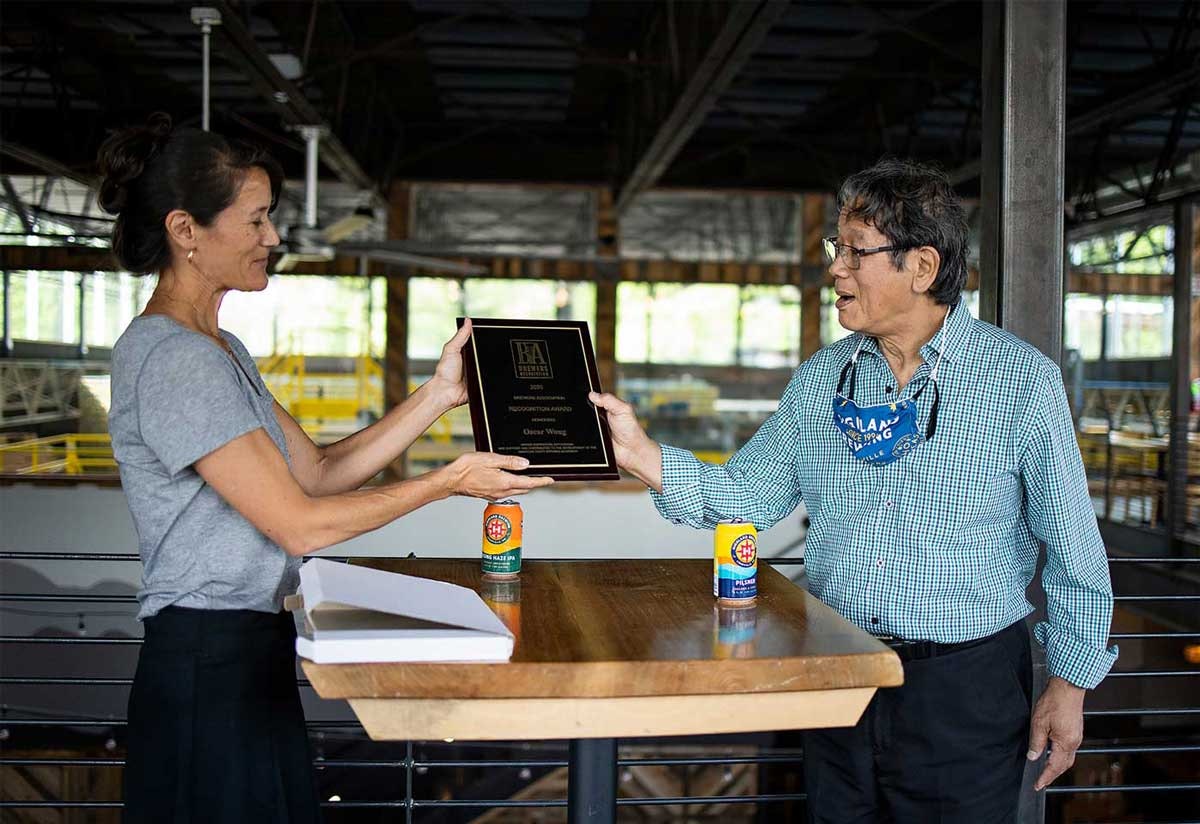 LOOKING BACK
As the son of Chinese immigrants, Wong was born and raised in Jamaica, eventually moving to the U.S. to study civil engineering at Notre Dame. After a successful career in engineering, Wong in 1992 relocated with his family to the sleepy town of Asheville, North Carolina, to retire and settle down. Before Asheville was celebrated as the mecca for craft beer lovers, Wong was unassumingly brewing beer in the downtown basement of Barley's Taproom as a post-retirement hobby. Over time, the hobby turned into a real business, and thus Highland Brewing Company was born. Years later, Wong headed to a much larger manufacturing facility in East Asheville where the brewery is headquartered today.
When Wong founded Highland in 1994, he launched Asheville's first craft brewery since Prohibition and unknowingly ignited a craft beer revolution across the Southeast. Fast forward to today, Asheville claims the title of "Beer City USA" with one of the highest rates of breweries per capita in the U.S. Today, Highland serves as North Carolina's largest native brewery and has been celebrated as one of the South's best breweries.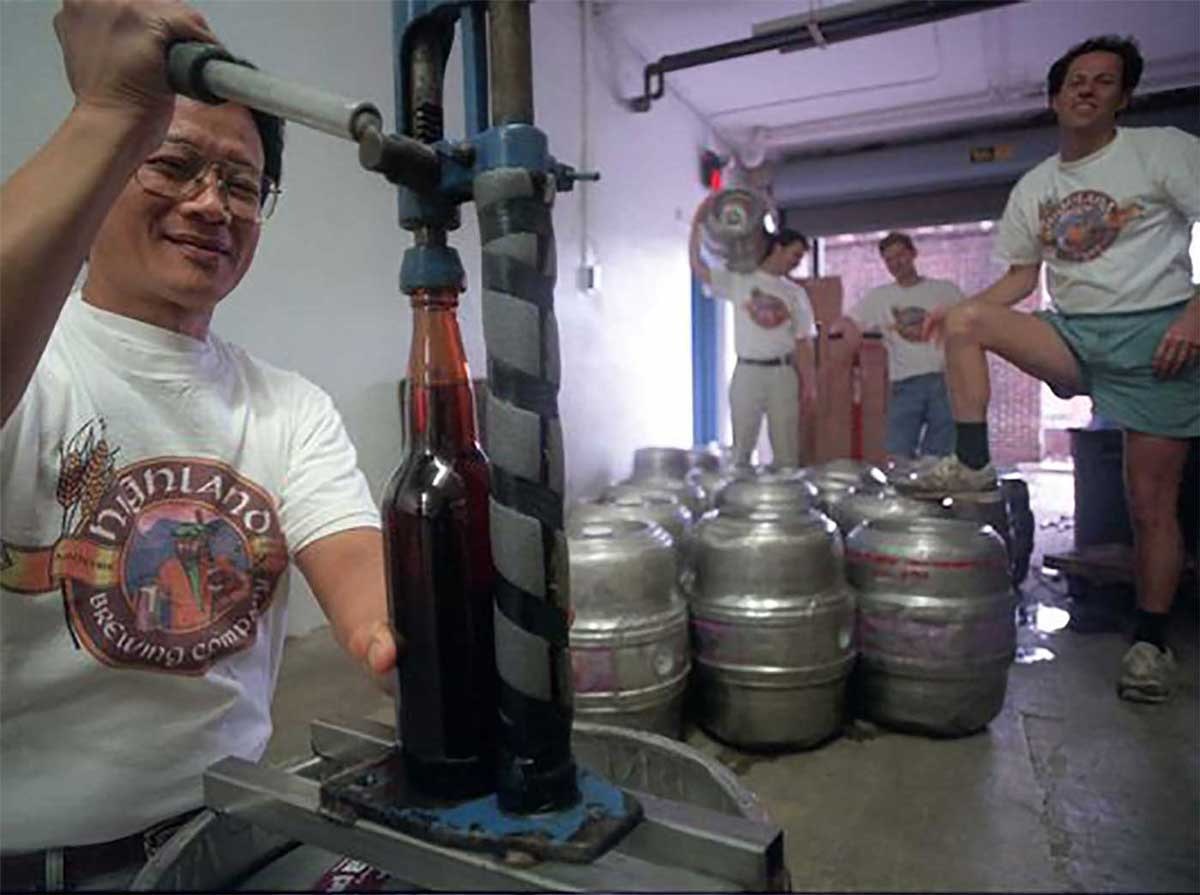 Here's What Wong Has to Say About What He's Learned Over the Years
Q: Does it still amaze you that your brewing hobby started a movement that ignited the city of Asheville and eventually helped revolutionize the sleepy craft scene in the Southeast?
A: Absolutely. My thought at the time was that we would eventually have two or three breweries in town, and they would serve the local beers as they do in Europe, but this is America. And everyone is free to give it a shot. I definitely didn't have any idea to the level of which craft beer would grow into, in Asheville or throughout the country really.
When we got started there were very few craft breweries in the Southeast. This region was the last area in the country that embraced craft brewing. Starting the brewery in Asheville was serendipitous because of the city's openness to new ideas. Asheville has a history of being at the forefront of ideas from a tourism point of view. New Yorkers would come down to the area in the Roaring Twenties, so this receptiveness to growing tourism combined with the weather and the terrain was all very conducive to our history.
Our timing worked out well because the Southeast was just prime for a movement like this and we happened to be among the first. Because we began on the basis of being the first craft brewery in Asheville, we ended up having to convince a lot of people that we were doing something valid that made sense. But, the openness of the community really helped us to get it moving. Within just a couple of years after founding Highland, we saw such an upswing of competitors.
Q: What contributing factors do you believe helped propel Highland and the craft community to where it is today?
A: I think we made it because we were always very careful about what we did. We dumped a lot of beer in the beginning, because if you don't have quality, things don't work. We have been doing that from Day One and continue to be concerned about quality, consistency and treating people well. I honestly think that was part of our approach that led us, and Asheville, to become a focal point.
I would also say that a lot of it had to do with working with distributors from the very beginning who were in the beer business and understood the beer business. It took a while for us to convince them of the validity and viability of craft beer. Once we did that, we were able to gain the support we needed and they were able to open up the market.
Q: What achievements are you most proud of from your career in craft brewing?
A: One of the things that brings me the most joy is the people in the industry that I've worked with and the explosion of brewers in our area. I felt pretty proud of that. I have always helped wherever I could. Most of them have proved they are pretty damn good and it's absolutely been worth it seeing them grow. I think the fact that the U.S. is a part of initiating this craft beer movement which is now affecting the rest of the world is amazing. Prior to that, we were considered a backwater of beer.
Q: Sometimes you are referred to as the "Godfather of craft beer". How did you get that moniker?
A: I would guess that was craft beer journalist Tony Kiss. He came up with that way back. When I started Highland, we were the first craft brewers and he was the first craft beer reporter. So, I believe he came up with the saying then and it just stuck. I have also heard "Grandfather of craft beer," which I don't like as well. But I guess I am old enough to be that.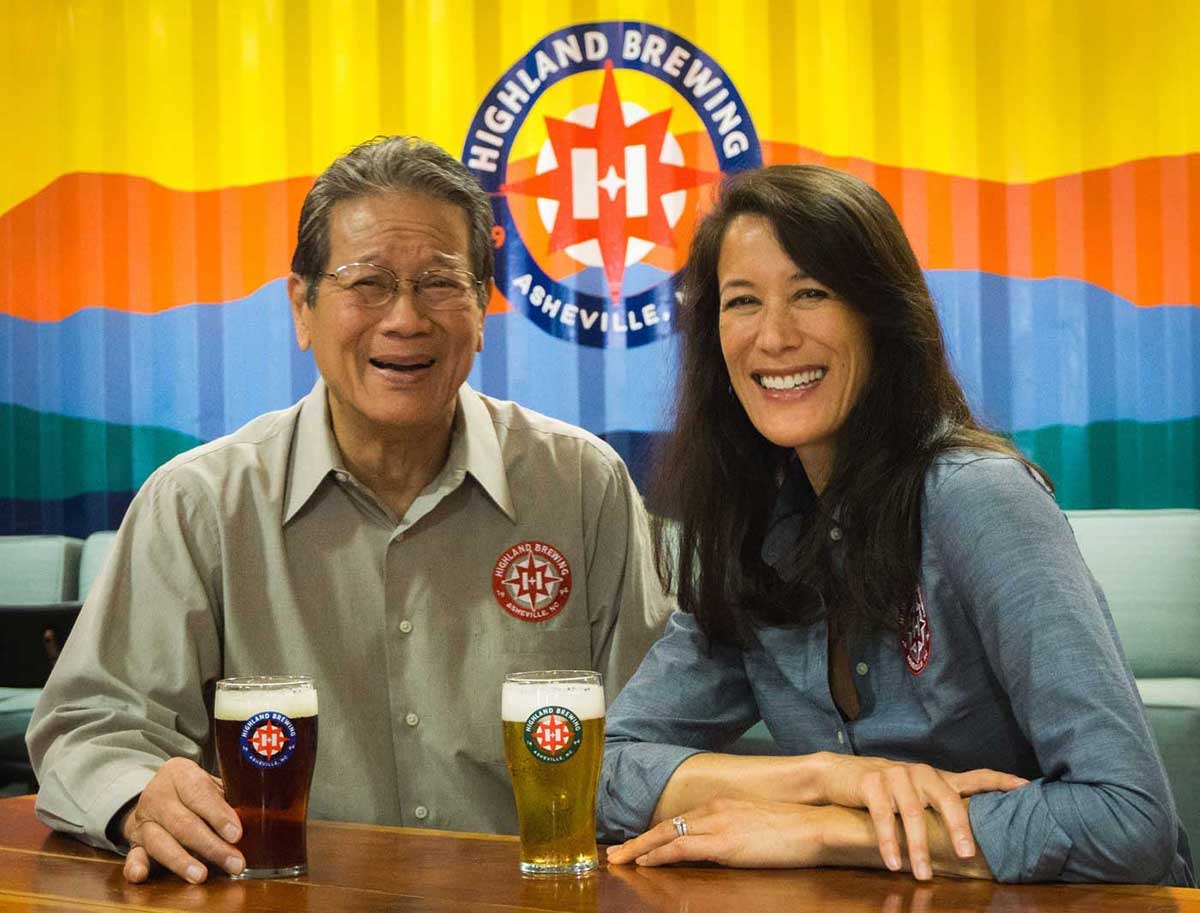 Q: Why is it so important to you that Highland remains a family-owned brewery? How has working with your daughter affected your relationship?
A: My initial concept was to have a small brewery, post-retirement in Asheville to keep me busy and out of my wife's hair. But as time went on and the brewery took off, I was busy crunching numbers and running the business side which kind of took the fun out of it for me. I had always had this dream to get my daughter Leah on board and it took me a while. But I was ready to step away. So, when she finally became President, I handed her the entire company and entrusted her to do what is best for Highland and for herself.
Working together has only enhanced our relationship. She has this comfort level that I am not going to just disappear on her. I am available. So, we have a special relationship in that regard. I try to explain to her that my own upbringing was similar. When I was a sophomore in college, my Dad called me back to come home for a family meeting to discuss a move from Kingston, Jamaica to London. At a young age, he wanted my input and my blessing and I remember it was a continuation of my upbringing that always pushed me to take responsibility to be the one in front. I have done the same thing with Leah and she has responded fantastically, frankly. I am pretty proud of her if you can't tell.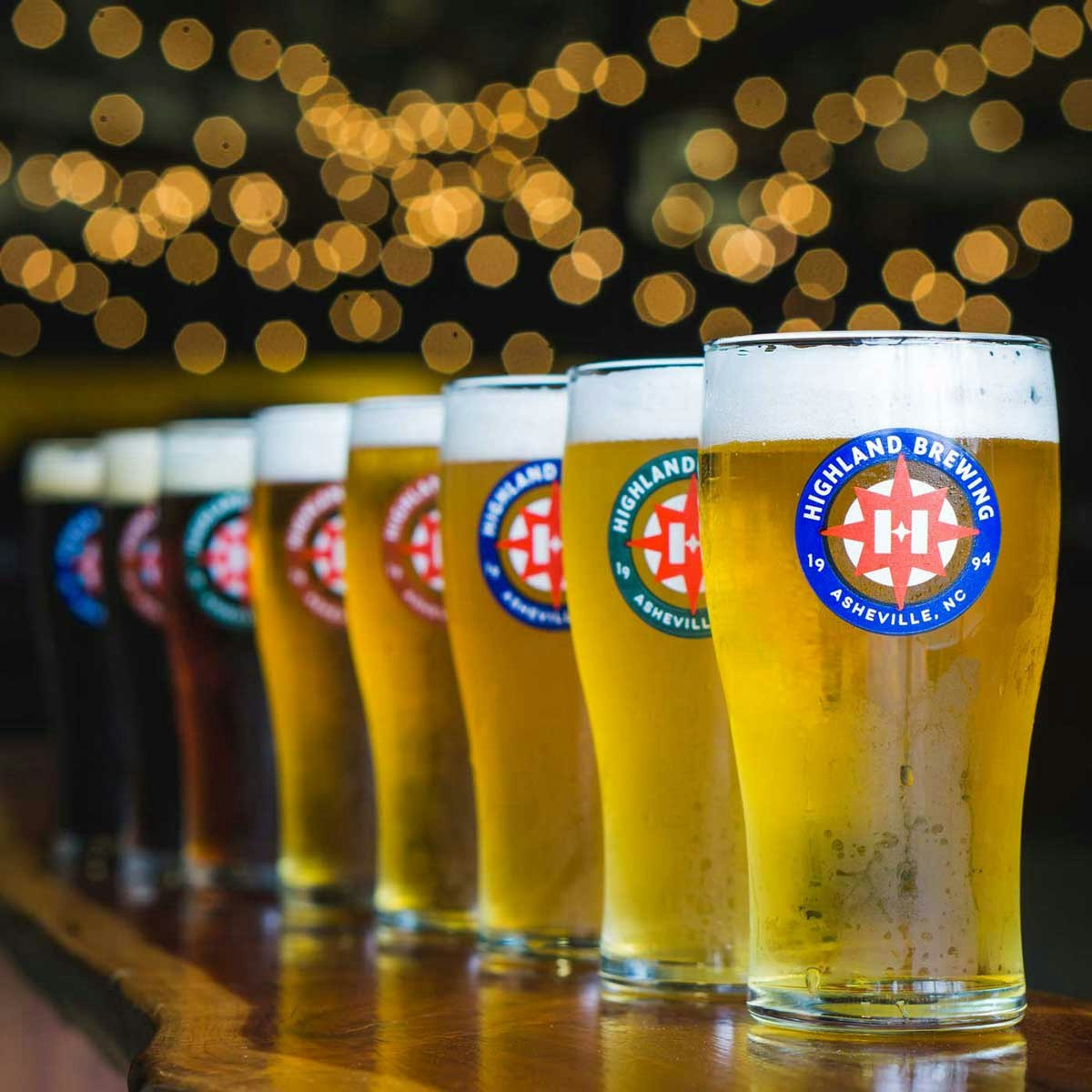 Q: What would you like to tell the craft brewing community?
A: You are a part of a quintessential American renaissance, be proud of it. We were once considered a backwater beer country and in just over a decade became the beacon of beer innovation around the world.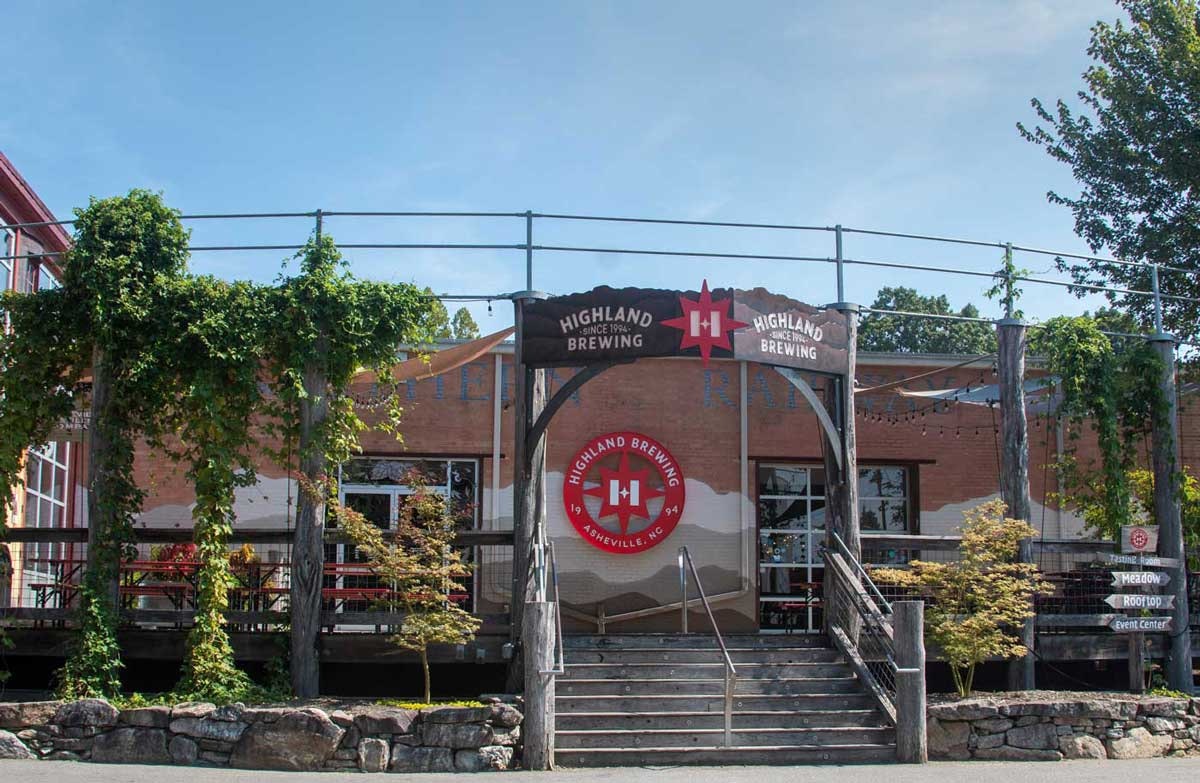 Q: What does receiving this Recognition Award from the Brewers Association mean to you?
A: Oh my gosh! That's so totally over the top. I just couldn't even tell you. It's amazing. I am proud and humbled by it. The people who have won it before me, to be in that category of winners is beyond anything I have ever dreamed of doing. I have no idea how, from a relatively smaller regional brewery out of Asheville, I was honored with that award. It means the world to me.
SPONSORED CONTENT