Subscribe to the Craft Beer & Brewing Podcast:
To hear Chris Betts tell it, the founding concept of Transient Artisan Ales is rooted in change. It's in the name of the brewery and that responsive, adaptive approach to making beer that's of its place. It's a core principle that runs through everything they brew—from hazy and hoppy styles through their mixed-fermentation farmhouse beers and, of course, their spontaneously fermented beers. This conversation delves into that principle, from what they've learned over the years of brewing and blending spontaneous beer (homogenization, blending, hopping rates, consistency, and more) to their relatively dry approach to hazy and juicy IPAs (balancing base malts, employing oats and wheat, blending yeast strains for better results, and employing local Michigan hops for unexpected flavors). While inspired by broader brewing traditions, Betts is hellbent on putting his own locally relevant spin on everything. This episode explores both why and how he does it.
(Photo: Wes Kitten, The Beer Haul, for Craft Beer & Brewing)
This episode is brought to you by: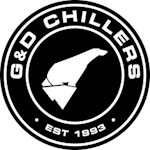 G&D Chillers: As the brewing industry's premier choice for glycol chilling, G&D Chillers has set the standard on quality, service, and dedication to their customer's craft. For 25 years G&D has led the way on innovative solutions that match their brewing customers immediate and future needs. With a wide selection of custom built chillers; G&D offers the Nano chiller, the perfect solution for Nano breweries all the way up to their larger capacity units like the Vertical Air Chiller, built for higher volume operations. Contact G&D Chillers today for your chiller sizing needs at 800.555.0973. Reach out online at Gdchillers.com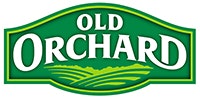 Old Orchard supplies craft juice blends from the heart of Beer City USA. As the industry blending experts, they supply major national brands and growing breweries alike. They've been the best-kept juicy secret in craft beverage for years, but now the secret's out. Breweries across the board are experiencing a seamless transition to Old Orchard as their new juice supplier. So hop aboard the Old Orchard fruit train; their sample kit starter pack is waiting for you at www.oldorchard.com/brewer.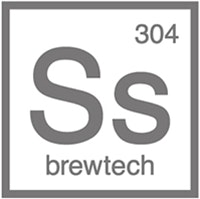 The founders launched Ss Brewtech with a very clear goal to advance brewing equipment design, performance, and quality to the very highest standards in the industry. With a team that draws upon strong functional backgrounds in brewing science, mechanical engineering, industrial design, supply chain, and manufacturing, Ss Brewtech has the people and skill sets you would want and expect from your supplier of pro brewing equipment. Head over to SsBrewtech.com for more information on their brewhouses and brewing gear.


Did you know breweries that serve food see an increase in revenue of 1.8X? 2ndKitchen is a food-tech startup that connects local breweries to iconic neighborhood restaurants to help provide your brewery with food experiences to keep customers in your taproom longer. 2ndKitchen provides the technology, support, custom menus, and more all at no cost to your brewery. Head over to 2ndKitchen for a special Craft Beer and Brewing offer to get started absolutely free.