Subscribe to the Craft Beer & Brewing Podcast:
Altstadt Brewery is a remarkable creation—a gleaming brewery, taproom, restaurant, and event space designed in the form of a European-style chateau, plopped down in the German-American community of Fredericksburg, Texas, amidst wineries and farms. No expense was spared, and it's quite possibly the most costly build-out of a 12,000-barrel-per-year brewery in the recent history of brewing.
It could be written off as a vanity project for a wealthy father and son if the beer didn't hold its own. But in 2019, under the leadership of head brewer Craig Rowan, the brewery took two gold medals at the Great American Beer Festival (for helles and Kölsch) and put Texas lager contemporaries on notice that they meant business. Rowan's career began at Louisiana's Abita Brewery, where he started in packaging and (over a decade) worked his way up to the brew deck and into the pilot brewery before leaving for the opportunity at Altstadt. But Rowan's focus on precision made him well suited to take the reins of the brewery in 2018 when the previous brewmaster departed.
In this episode, he walks through the steps they took in honing the earlier iterations of their core beers—a process of testing and improvement that ultimately yielded serious rewards. For Rowan, the goal was riding that line of approachability and character, keeping the beers on the lower side of accepted ABV ranges, but ensuring that they remained convincing. From malt selection and mash technique to yeast and fermentation process to water treatment and finishing, he outlines the small things that they tweaked. While they don't have the ability to employ some of the more difficult and time-consuming lager-brewing processes, they do sweat the details, and it shows in the beer.
"I'm a big believer in the work you put into a product shows to a customer," says Rowan. "So if you're decocting your beer, and you're doing it well—you've studied how to do it, and you really understand why you're doing it and what you're doing it for–that's going to show up in the final product. Working hard for something is always going to make it a better product."
This episode is brought to you by: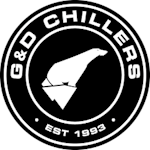 G&D Chillers – As the brewing industry's premier choice for glycol chilling, G&D Chillers has set the standard on quality, service, reliability and dedication to their customer's craft. New this year, Redundancy meets Efficiency! G&D's Micro-Channel Condensers are built with all aluminum construction which eliminates galvanic corrosion. Using half the refrigerant of conventional condensers with fewer brazed connections, translates to a lower GWP and less opportunity for leaks. Call G&D Chillers today to discuss your project or reach out directly at GDChillers.com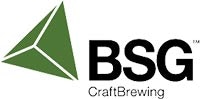 Meet the latest in the BSG Hop solutions portfolio, Citiva. Strong expressions of stone fruit, floral, and resinous/pine flavors and aromas define this blend, crafted specifically for use in hazy IPAs, and other hop-forward beers. Citiva is ideal for aroma, whirlpool, and dry hop additions to Hazy and Juicy IPAs, or for any other hoppy styles where a combination of citrus, tropical fruit, and pine aromatics are desired. Go to bsgcraftbrewing.com to learn more, or call 1-800-374-2739.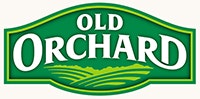 The most common complaint about hard seltzers? They need more flavor. Extract alone is a weak flavoring agent and can leave a chemical aftertaste. But there's a better way. The craft concentrate blends from Old Orchard are packed with REAL FRUIT FIRST, no added sugars, and just enough natural flavor. Breweries are turning to Old Orchard concentrates for seltzer with more body, color, and aroma. Turn seltzer skeptics into supporters with seltzer that drinks like a beer. Get started at www.oldorchard.com/brewer.


For years, BreweryDB® has been the industry's only professionally curated source of brewery and beer information. In 2019, over one million brewery visits were made by craft fans searching for breweries on BreweryDB.com! In just a few weeks, BreweryDB® will unveil an all-new experience to help craft lovers get back on the brewery trail! To take full advantage of the enhanced marketing power of BreweryDB® – and increase your tap room traffic, setup your account on MarketMyBrewery.com. It's easy and it's free!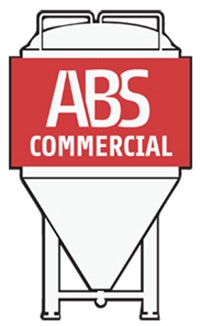 "ABS Commercial is excited to be a part of today's Podcast! ABS is a full brewery outfitter offering brewhouses, tanks, keg washers and small parts. As a part of ABS Commercials on going give back campaign, they will be giving away an ABS Keg Viking Keg Washer in June, so make sure to periodically check the ABS Commercial Facebook page to find out when the contest opens up and how you can enter to win a Keg Viking!"