Subscribe to the Craft Beer & Brewing Podcast:
Firestone Walker doesn't rest on its laurels. Innovation and new product development are constants within the creative boundaries of flavor that define the brewery. Underpinning all of that is an expectation of quality—i.e., it's Firestone Walker, so it has to be great.
Sam Tierney, who heads up Firestone Walker's Propagator brewery in Los Angeles, has carved out space in this high-performance organization, earning respect for flavor-driven experimentation that continues to feed into the evolution of Firestone Walker beers.
In this episode, Tierney discusses:
The parameters of the innovation process
Triangulating experimental beers with new hops against existing brewery knowledge
The consumer-focused tasting and evaluation process using Firestone taprooms
Mind Haze and hop evaluation in the world of hazy beer
The influence of Bavarian hefeweizen and Belgian witbier on hazy IPA
How appearance affects flavor perception
Moving to malted more than flaked ingredients
How ABV affects hop expression
Pushing beers to the "ester breaking point"
Tailoring base recipes to ingredient approach in IPA
Exploring hoppy lager and the impact of sulfur on hop expression
And more.
This episode is brought to you by: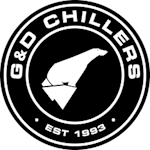 G&D Chillers
Born in the Pacific Northwest from a lot of hard work and singular goal, G&D has become the best damn chiller company in the world. Like you, G&D never settles—they are relentless and strive to be better every single day because they take pride in the work they do. They are craftsmen who know that "good enough" just won't cut it. Visit G&D Chillers at the CBC, Booth #3011! Or reach out directly at GDChillers.com.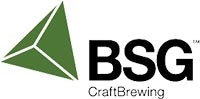 Meet the latest in the BSG Hop solutions portfolio, Citiva. Strong expressions of stone fruit, floral, and resinous/pine flavors and aromas define this blend, crafted specifically for use in hazy IPAs, and other hop-forward beers. Citiva is ideal for aroma, whirlpool, and dry hop additions to Hazy and Juicy IPAs, or for any other hoppy styles where a combination of citrus, tropical fruit, and pine aromatics are desired. Go to bsgcraftbrewing.com to learn more, or call 1-800-374-2739.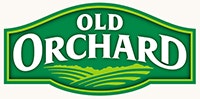 A brewery might have 99 problems, but your fruit supplier shouldn't be one. Old Orchard is already known for their quality concentrates, but they also pride themselves on consistent product and reliable supply. When brewers need assistance, Old Orchard is just an email, phone call, or even a text away. Based in Greater Grand Rapids, Michigan—better known as Beer City, USA—Old Orchard is core to the brewing community. To join their fruit family, learn more at www.oldorchard.com/brewer.

Are you ready to Brew Like A Pro? ProBrew has the equipment, systems and technology to take your brewery production to the next level. Check out www.probrew.com for ProCarb inline carbonation technology, ProFill rotary filling & seaming can fillers, the Alchemator inline alcohol separation system, 7 – 50bbl Brewhouses and more! ProBrew offers the craft beer industry innovative solutions to help you Brew Like A Pro! Go to www.probrew.com for more info!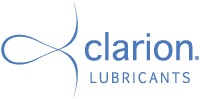 Your beer deserves all your attention. Clarion makes that a little easier. Their food-grade lubricants will help keep your system running smooth, while also safeguarding your product from costly contamination and recall. Because then you'll be in full compliance with food safety standards. And it's all thanks to a simple switch to Clarion. A food-safe system that lets you focus on your craft? We'll drink to that. Go to clarionlubricants.com to learn more.