Subscribe to the Craft Beer & Brewing Podcast:
Julian Shrago is not afraid to ruffle feathers. The outspoken brewmaster for Beachwood Brewing in Long Beach, California, has cultivated an intense persona, but that passion and focus manifest in the beers they brew and the awards they've racked up over the past 10 years, including 19 GABF medals plus nine from the World Beer Cup.
In this episode, Shrago discusses:
Beachwood's flavor-first creative process
Building predictive sensibilities around recipe development
The evolution of West Coast IPA in general and Beachwood's in particular
The cross-pollination between New England and West Coast IPA brewing techniques
Bittering contribution from dry hopping
Creating a saturated wall of flavor in IPA
Using acidity to temper bitterness
Setting up biotransformation precursors through hop choice and terpenes
Building expressive balance in dark beers with coffee
And more.
This episode is brought to you by: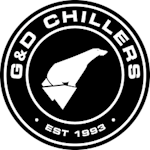 G&D Chillers
Born in the Pacific Northwest from a lot of hard work and singular goal, G&D has become the best damn chiller company in the world. Like you, G&D never settles—they are relentless and strive to be better every single day because they take pride in the work they do. They are craftsmen who know that "good enough" just won't cut it. Visit G&D Chillers at the CBC, Booth #3011! Or reach out directly at GDChillers.com.

This episode is brought to you by Rahr North Star Pils. A new base malt to set your compass by. Rahr North Star Pils is crafted for brewers looking for a domestic pilsner malt with low color and low modification. North Star Pils carries overtones of honey and sweet bread, supported by flavors and aromas of hay and nutty character. Suitable for any beer style, but particularly craft brewed versions of classic lagers. Let Rahr North Star Pils guide your craft by visiting bsgcraftbrewing.com, or contact us at 1.800.374.2739.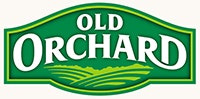 The world of craft beer is a different place now. Margins are more important than ever, so why not lower your ingredient cost? Craft juice concentrates from Old Orchard are the cost-effective solution for your fruit-forward needs. Old Orchard produces high volumes of their retail juice brand, so economies of scale keep prices low for their bulk supply program. A little concentrate goes a long way, and you won't lose some of it through filtering like you would with purees. To start increasing your margins now, head on over to www.oldorchard.com/brewer.

What if you could take your favorite recipe and make a nonalcoholic version without sacrificing the flavor, color or beer quality? N/A? No Problem! The Alchemator from ProBrew uses proprietary membrane technology to strip the alcohol from the beer without sacrificing all the elements – like flavor and color - that make the beer great! Are you ready to Brew Like A Pro? The Alchemator from ProBrew. NA? No Problem! Email [email protected] for more info.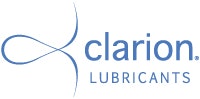 Your beer deserves all your attention. Clarion makes that a little easier. Their food-grade lubricants will help keep your system running smooth, while also safeguarding your product from costly contamination and recall. Because then you'll be in full compliance with food safety standards. And it's all thanks to a simple switch to Clarion. A food-safe system that lets you focus on your craft? We'll drink to that. Go to clarionlubricants.com to learn more.