Subscribe to the Craft Beer & Brewing Podcast:
When Lacie Bray and Andy Coates, founders of Ozark Beer in Rogers, Arkansas, began planning their brewery, it wasn't yet legal to sell beer in Benton County, and you could count the number of breweries in the state on one hand. But cultural and business changes were underway near the home of retail giant Walmart, and over the past decade they've grown in concert with the population and the culinary/hospitality world around them.
In this episode, Bray and Coates discuss:
Designing beer for a market new to craft beer
Working through the challenges of difficult alcohol laws
Dialing in flavors that are attractive and interesting without being overwhelming
Ingredient choices for longevity in packaging
Using the Edinburgh strain as their house ale strain
The value of Chinook in amplifying the character of other hops
Creating craft lager that's distinctive without referencing European styles
Finding language that makes craft styles appealing to broad audiences
The construction of BDCS (Bourbon Double Cream Stout), their quasi-annual barrel-aged stout that's ready when it's ready
The importance of fresh barrels
And more.
For much more on Ozark Beer, see the cover story in the Fall 2021 issue of our Brewing Industry Guide.
This episode is brought to you by: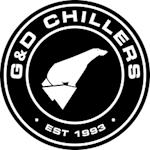 G&D Chillers
Like your flagship beer you can rely on G&D Chillers for the same quality and consistency. G&D guarantees that every chiller they build will hit 28 degrees without breaking a sweat. They never stop. They draft, they craft, they service each and every brewery – big or small. All in an effort to build one hell of a chiller. For nearly 30 years, G&D's been committed to cold. Reach out for a quote today at gdchillers.com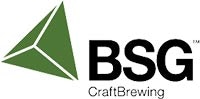 This episode is brought to you by Rahr North Star Pils. A new base malt to set your compass by. Rahr North Star Pils is crafted for brewers looking for a domestic pilsner malt with low color and low modification. North Star Pils carries overtones of honey and sweet bread, supported by flavors and aromas of hay and nutty character. Suitable for any beer style, but particularly craft brewed versions of classic lagers. Let Rahr North Star Pils guide your craft by visiting bsgcraftbrewing.com, or contact us at 1.800.374.2739.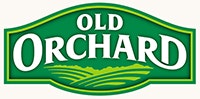 The world of craft beer is a different place now. Margins are more important than ever, so why not lower your ingredient cost? Craft juice concentrates from Old Orchard are the cost-effective solution for your fruit-forward needs. Old Orchard produces high volumes of their retail juice brand, so economies of scale keep prices low for their bulk supply program. A little concentrate goes a long way, and you won't lose some of it through filtering like you would with purees. To start increasing your margins now, head on over to www.oldorchard.com/brewer.

What if you could take your favorite recipe and make a nonalcoholic version without sacrificing the flavor, color or beer quality? N/A? No Problem! The Alchemator from ProBrew uses proprietary membrane technology to strip the alcohol from the beer without sacrificing all the elements – like flavor and color - that make the beer great! Are you ready to Brew Like A Pro? The Alchemator from ProBrew. NA? No Problem! Email [email protected] for more info.

Looking for a good lager yeast? Fermentis, the obvious choice for beverage fermentation, providing brewers large and small with the most complete portfolio of dry lager yeast available anywhere. To learn more about how Fermentis can improve the quality of your fermentation, and for the latest on their exciting new product releases, visit Fermentis.com."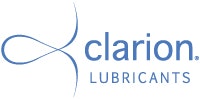 As a brewery owner, you know how important it is to keep your machines running so you don't have to deal with the hassle caused by contamination, recalls and downtime. Clarion makes food-grade lubricants to protect your equipment from the wear and tear that results in breakdowns that cut into your bottom line. Clarion gives you peace of mind so you can focus on what you do best: pouring out great-tasting beverages. Learn more at www.clarionlubricants.com