Subscribe to the Craft Beer & Brewing Podcast:
Brewing is in the family for Broken Strings founder Charles Frizzell. His grandfather spent the better part of his brewing career at Puerto Rico's Corona, and he grew up hearing the stories. Today, Frizzell brews very different beer, and at a very different scale, than his grandfather did. Yet doing it right is a matter of family pride.
Like many Florida breweries, Broken Strings is unapologetic about brewing flamboyant, flavor-forward beers, indexing first and foremost for customer happiness. Still, Frizzell is guided by a primary directive, no matter what style he's brewing: to make beer that he's proud of.
That mission gets tested when he brews their house Kölsch—via three decoctions—on their small three-barrel system. It's tested even more when brewing creative "soda sour" beers based on soft drinks. Figuring out how to reconstruct the flavors—but with natural ingredients and in a way that works with the acidity, alcohol, and malt inherent in beer—is a true culinary challenge.
In this episode, Frizzell discusses how he builds and brews these flavor-forward beers, including:
strategically balancing extracts with fruit and purée, to maximize intensity without tasting and smelling synthetic
kettle-souring for clean and accessible acidity
how to get the most from pricey fruit and spices
using hop products to maximize yield on a small system
brewing like a chef
And more.
This episode is brought to you by: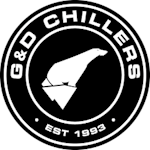 G&D Chillers
What if you could chill your beer with a more efficient chiller? The Answer? G&D Chillers new Micro Channel Condensers! G&D's Micro Channel Condensers are highly efficient in hotter regions, use a fraction of the refrigerant over traditional chillers which provides less opportunity for leaks and lower global warming potential. G&D Chillers' Engineers are committed to green technology design, developing a more energy efficient chiller for the brewing industry. Contact G&D Chillers today at gdchillers.com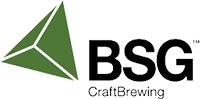 Support for this episode comes from BSG CraftBrewing. Announcing a cool new product offering…T-45 lupulin enriched hop pellets. More efficient than T-90s, T-45 hop pellets contain a higher concentration of aromatic oils and bittering resins, with a reduced level of polyphenols and plant material. This means a big delicious hop flavor with fewer pounds per barrel, creating a more cost-efficient and sustainable beer production thanks to reduced wort losses. Supplies are limited – secure your order today at go.bsgcraft.com/T-45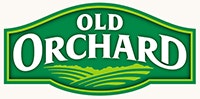 A brewery might have 99 problems, but your fruit supplier shouldn't be one. Old Orchard is already known for their quality concentrates, but they also pride themselves on consistent product and reliable supply. When brewers need assistance, Old Orchard is just an email, phone call, or even a text away. Based in Greater Grand Rapids, Michigan—better known as Beer City, USA—Old Orchard is core to the brewing community. To join their fruit family, learn more at www.oldorchard.com/brewer.

Are you ready to Brew Like A Pro? ProBrew has the equipment, systems and technology to take your brewery production to the next level. Check out www.probrew.com for ProCarb inline carbonation technology, ProFill rotary filling & seaming can fillers, the Alchemator inline alcohol separation system, 7 – 50bbl Brewhouses and more! ProBrew offers the craft beer industry innovative solutions to help you Brew Like A Pro! Go to www.probrew.com for more info!

This episode is brought to you by Mountain Rose Herbs, purveyors of the highest quality, organic herbs, spices, and teas. Whether you want to add depth to your next golden tripel with classic notes of cinnamon, pepper and clove, or artfully layer exotic, zesty grains of paradise into a perfect ale, adding botanicals to your brewing is an easy way to customize a delicious flavor profile. Mountain Rose Herbs has been providing organic herbs and spices to chefs, herbalists, and dedicated brewers for more than three decades. Learn more at mountainroseherbs.com and get 10% off of any and all orders with the code "craftbeer10".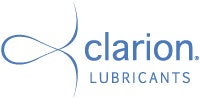 As a brewery owner, you know how important it is to keep your machines running so you don't have to deal with the hassle caused by contamination, recalls and downtime. Clarion makes food-grade lubricants to protect your equipment from the wear and tear that results in breakdowns that cut into your bottom line. Clarion gives you peace of mind so you can focus on what you do best: pouring out great-tasting beverages. Learn more at www.clarionlubricants.com