Subscribe to the Craft Beer & Brewing Podcast:
Denver's Our Mutual Friend might be better known in brewing circles for their commitment to mixed-culture beers, but ask head brewer Jan Chodkowski, and he'll admit to being a hophead. It's no surprise, then, that the case of "palmares" on the brewery wall showcasing their GABF, World Beer Cup, and Craft Beer & Brewing awards is evenly split between funky farmhouse takes such as Saison Trystero and hoppy beers such as Inner Light, their Australian-style pale ale. However, their interest in experimentation doesn't end there, and they've found an enduring customer base that goes along for the ride as they regularly play in polarizing styles such as smoked beer.
In this episode, Chodkowski discusses how they "toss customers into the deep end" with brash but deeply respectful takes on the farmhouse oeuvre from Northern Norway (such as their recent Stjørdalsøl dark smoked beer), a vast array of beers made with a variety of different mixed cultures, and a commitment to ingredient sourcing that informs everything they make.
Chodkowski specifically addresses:
Using alder wood to custom-kiln and smoke malt
Mixing smoked malts for depth in smoked beer
The impact of malt more than yeast in smoked farmhouse beer
Shifting to pils malt to let hops shine
Dry hopping just before terminal for brightness and polish
Evaluating and adjusting beers as regular practice
Fermenting colder with Chico yeast
Using various Brett strains to build layers of flavor
Using multiple commercial mixed-culture pitches for diverse blending stock, rather than a house culture
Using aged hops in farmhouse beers
And more.
This episode is brought to you by: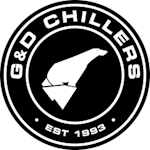 G&D Chillers
For nearly 30 years, G&D Chillers has set the mark for quality equipment you can rely on. G&D stands above the rest as the only chiller manufacturer that engineers your glycol piping for free. G&D also stands alone as the only chiller manufacturer with an in house team of installers and engineers, with 30 years of real world, field labor experience in breweries, wineries and distilleries. Contact the total glycol system design experts today at gdchillers.com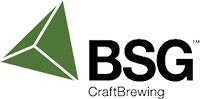 This episode brought to you by BSG and Rahr Malting Co., the home of fossil-free malt. Rahr's headquarters in Shakopee, Minnesota is powered by renewable electricity. Malthouses and kilns are fed by an electrostatic boiler fueled by agricultural byproducts, much of which is waste from the malting process. By eliminating the use of natural gas, Rahr Malting Co. reduces CO2 emissions by 260,000 tons per year while filling 25% of the US brewing industry's malt needs. Put the power of Rahr Malt in your beer at go.bsgcraft.com/Contact-Us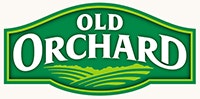 Looking for innovation in your next beverage break-through? Think outside the purée box and let your brand stand out with Old Orchard's craft concentrate blends. Even smoothie seltzers can benefit from the extra boost of flavor and color. Old Orchard is based in the Greater Grand Rapids, Michigan area—also known as Beer City, USA—and supplies craft beverage categories ranging from beer, wine, and cider to seltzer, spirits, and kombucha. To join the core of Old Orchard's brewing community, learn more at oldorchard.com/brewer


BrewMonitor, from Precision Fermentation, is the first real-time, comprehensive fermentation monitoring solution. It works with your existing fermentation tanks to track dissolved oxygen, pH, gravity, pressure, temperature, and conductivity in real-time, from any smartphone, tablet, or PC. BrewMonitor provides detailed insight into your fermentations that helps improve beer consistency, reduce tank-time, and increase overall efficiency–saving your brewery time and money. Get started for 30 days, risk-free. Visit precisionfermentation.com/brewing.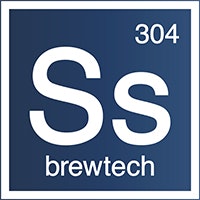 From the rotatable pick-up tube on Rogue Brewing's pilot brewhouse to the integrated hopbacks on Sierra Nevada's twin prototyping brewhouses, Ss Brewtech has taken technology they invented working with world-renowned industry veterans and made them available to every craft brewer. To learn more about Ss Brewtech's innovation list, head over to SsBrewtech.com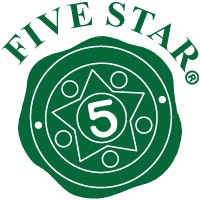 Are you involved in your local Homebrew Club? Want to receive even more benefits? Sign up today for Five Star Chemicals Homebrew Club Program. It's free, and you could have the chance to test out new products before they hit the market, receive exclusive swag, and enjoy discounts on brewing cleaners and sanitizers. Head on over to their website to sign up. You won't want to miss it.