Subscribe to the Craft Beer & Brewing Podcast:
The Eighth State is small—very small. The three-barrel, open-vessel brewhouse sits adjacent to the taproom, with brewing gear spilling over on days when they're not open. Barrels are packed into every inch of unused space, while an assortment of plants help to create a more comfortable vibe in the small ground-floor space. It feels cluttered yet relaxed—in that way that suggests that creative minds are at work—and cofounder/head brewer Cameron Owen is determined to have some serious fun.
This tiny brewery has earned an outsized reputation for their flavorful beers—from tart fruit beers to ingredient-heavy barrel-aged stouts. Despite the limited capacity, Owens is committed to doing things his way—even if that means more tank time and slower turns—to get the exact flavors he wants.
In this episode of the podcast, focused on tart fruit beers and ingredient-laden stouts, he discusses:
using a solera process with Lacto and Sacch cultures to create the base for fruit beers
packing tart fruit sours with live cultures, but including sulfites to prevent refermentation
achieving "wild" flavors and minimizing sulfur expression without Brettanomyces
making complex beers more accessible to customers
blending fruits for contrast and juxtaposition, finding counter-notes while creating tension
achieving vegan-friendly results without lactose
building multiple layers of flavor in big barrel-aged beers
adjusting the multi-day brew schedule for bigger beers, to aid fermentation
using a two-step process for certain ingredient additions, to increase impact
And more.
At The Eight State, their goal is to stand out. They want to be exclusive but not impossible to get. Most importantly, for a brewery their size, they aim to keep excitement high and keep people coming through that door. As Owens says, "I really can't afford to just be average."
This episode is brought to you by: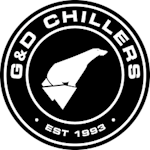 G&D Chillers
For nearly 30 years, G&D Chillers has set the mark for quality equipment you can rely on. G&D stands above the rest as the only chiller manufacturer that engineers your glycol piping for free. G&D also stands alone as the only chiller manufacturer with an in house team of installers and engineers, with 30 years of real world, field labor experience in breweries, wineries and distilleries. Contact the total glycol system design experts today at gdchillers.com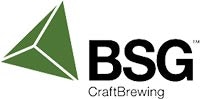 Support from this episode comes from BSG and The Malt Haus by Rahr. The Malt Haus is your online source for cool and exclusive Rahr Malting Co. gear that you can't get anywhere else. T-shirts, hoodies, hats, socks, glassware, and even gear for your pets. Rep the malt you brew with and look sharp doing it! Take the tradition home at themalthaus.com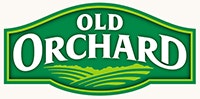 Supply chain challenges are here to stay for a while, so why not trust the experts to handle freight for your ingredients? Old Orchard has partnered with a leading logistics firm in the craft beverage industry to transport your craft concentrate blends. When you order two pails or more of concentrate from Old Orchard, you qualify for freight quotes from various carriers and can stay up-to-date on the status of your shipment. To get started on a freight quote for craft concentrates today, head over to oldorchard.com/brewer


BrewMonitor, from Precision Fermentation, is the first real-time, comprehensive fermentation monitoring solution. It works with your existing fermentation tanks to track dissolved oxygen, pH, gravity, pressure, temperature, and conductivity in real-time, from any smartphone, tablet, or PC. BrewMonitor provides detailed insight into your fermentations that helps improve beer consistency, reduce tank-time, and increase overall efficiency–saving your brewery time and money. Get started for 30 days, risk-free. Visit precisionfermentation.com/brewing.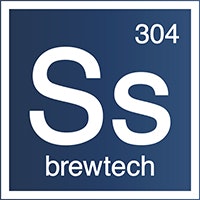 From the rotatable pick-up tube on Rogue Brewing's pilot brewhouse to the integrated hopbacks on Sierra Nevada's twin prototyping brewhouses, Ss Brewtech has taken technology they invented working with world-renowned industry veterans and made them available to every craft brewer. To learn more about Ss Brewtech's innovation list, head over to SsBrewtech.com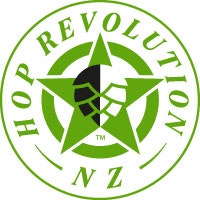 If you're looking for a direct partnership with an independent hop grower who is as fanatical about flavour and quality as you are, join the revolution! Hop Revolution's only reason for being is sustainably farming and processing New Zealand's most flavoursome hops. They get that great beer is not brewed to a past or a future ideal. It's an ongoing journey of fresh thinking. Hop Revolution really is only here for your beer. Let them flavour your thinking stateside directly from Hop Revolution, or through Crosby Hops or Mill95. Learn more @ HopRevolution.co.nz. or drop in for a chat at CBC Booth 1811.