Subscribe to the Craft Beer & Brewing Podcast:
Minnesota's Surly Brewing has long cultivated a bold, in-your face brand image, but Surly's next chapter will be defined by achieving more with less, if head brewer Ben Smith has anything to say about it. From thiol-maximizing yeast in hazy IPAs—achieving bigger flavor with less hops—to refined and softer bitterness in new West Coast–style IPAs, every assumption about how things "should be done" is under consideration.
In this episode, Smith shares what they've learned from brewing a new thiol-focused beer with Other Half, and from using thiol-rich Phantasm powder and thiol-centric yeast from Omega Labs. However, it wouldn't be a proper Surly episode without a discussion of West Coast–style IPA and the ways they're tweaking and refining the classic approach to find new expression and connection.
In this episode, Smith discusses:
maximizing their three pillars of quality, consistency, and stability
achieving more hop flavor with less hops and thiolized yeast
thinking about bitterness in terms beyond IBU
hopping methods to achieve flavorful and efficient results
deconstructing and reconstructing West coast IPA
managing hop creep at a production scale
And more.
This episode is brought to you by: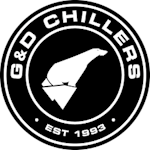 G&D Chillers
For nearly 30 years, G&D Chillers has set the mark for quality equipment you can rely on. G&D stands above the rest as the only chiller manufacturer that engineers your glycol piping for free. G&D also stands alone as the only chiller manufacturer with an in house team of installers and engineers, with 30 years of real world, field labor experience in breweries, wineries and distilleries. Contact the total glycol system design experts today at gdchillers.com


This episode brought to you by BSG and Rahr Malting Co., the home of fossil-free malt. Rahr's headquarters in Shakopee, Minnesota is powered by renewable electricity. Malthouses and kilns are fed by an electrostatic boiler fueled by agricultural byproducts, much of which is waste from the malting process. By eliminating the use of natural gas, Rahr Malting Co. reduces CO2 emissions by 260,000 tons per year while filling 25% of the US brewing industry's malt needs. Put the power of Rahr Malt in your beer at go.bsgcraft.com/Contact-Us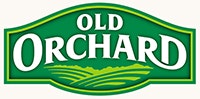 Supply chain challenges are here to stay for a while, so why not trust the experts to handle freight for your ingredients? Old Orchard has partnered with a leading logistics firm in the craft beverage industry to transport your craft concentrate blends. When you order two pails or more of concentrate from Old Orchard, you qualify for freight quotes from various carriers and can stay up-to-date on the status of your shipment. To get started on a freight quote for craft concentrates today, head over to oldorchard.com/brewer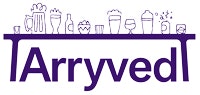 As craft beer's most trusted point of sale system, Arryved is the mobile, all-in-one solution you need to decrease service friction and increase guest satisfaction. With a full suite of craft-specific features, no contracts, and no monthly fees, Arryved provides the necessary tools to help your brewery grow. Go to Arryved.com/cbb to set up a free, customized demo. Remember, there is no "i" in Arryved.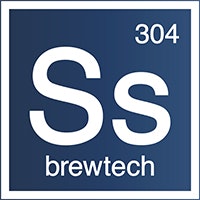 From the rotatable pick-up tube on Rogue Brewing's pilot brewhouse to the integrated hopbacks on Sierra Nevada's twin prototyping brewhouses, Ss Brewtech has taken technology they invented working with world-renowned industry veterans and made them available to every craft brewer. To learn more about Ss Brewtech's innovation list, head over to SsBrewtech.com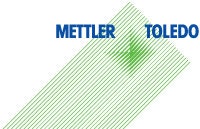 Are you looking for the tools to make your next improvements in process and quality control? The Mettler Toledo InPro 8630i is the ideal sensor for combined color and turbidity measurement in lautering, filtration and phase shift operations. Robust, compact and easy to handle, it supports consistency in beer processing. The InTap portable oxygen meter gives you readings wherever you need them. Flexible in production for verification, while purging, or for troubleshooting - your perfect helping hand. Contact us today to find out more!