Subscribe to the Craft Beer & Brewing Podcast:
Brewing isn't a typical career path for research scientists with doctorate degrees, but for Laura Burns it was a practical way to apply academic learning in a creative environment. After finishing her doctorate, she worked in brewhouses from Tennessee to Chicago before landing at Omega Yeast, where she's assumed the title of director of research and development. There, she's helped develop new yeast products to solve problems for brewers, and she's worked diligently to understand why and how yeast create certain flavors and textures in beer.
In this episode, Burns follows up on her recent presentation at the Craft Brewers Conference with an in-depth discussion of haze. There are plenty of myths surrounding haze in beer, and Burns cuts through the anecdotes and assumptions with direct results from extensive bench testing to help brewers create more stable haze in their beer. Burns covers:
creating stable colloidal haze without yeast in suspension
understanding the haze-positive yeast phenotype
yeast evolution that has led certain strains to develop haze-positive qualities
strains beyond London Ale III that exhibit haze-positive characteristics
the chemical makeup of the protein-polyphenol reactions that constitute stable haze
dry-hop timing strategies to maximize or minimize haze
hop variety impact on haze
And more.
This episode is brought to you by: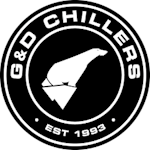 G&D Chillers
What if you could chill your beer with a more efficient chiller? The Answer? G&D Chillers new Micro Channel Condensers! G&D's Micro Channel Condensers are highly efficient in hotter regions, use a fraction of the refrigerant over traditional chillers which provides less opportunity for leaks along with lower global warming potential. G&D Chillers' Engineers are committed to green technology design, while developing a more energy efficient chiller for the brewing industry. Contact G&D Chillers today at gdchillers.com


Get back to the future with Weyermann® Isaria 1924®. Made from the oldest German malting barley variety, Isaria shows malty-sweet flavor and a soft, biscuit-like aroma. This heirloom malt makes amazing traditional Bavarian-style lagers, not to mention modern craft lagers and malt-forward ales. For more info, samples, and orders please visit go.bsgcraft.com/Contact-Us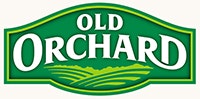 Is your brewery struggling to source or afford berry ingredients? Historic heatwaves devastated U.S. berry crops, causing supply to dwindle and prices to skyrocket. That's why brewers are switching over to Old Orchard's craft concentrate blends, which mimic straight concentrates but at a better price point—and with more reliable supply. Is it any surprise that Old Orchard's best-sellers are Raspberry and Blackberry flavors? Reclaim your margins and order your craft concentrates at oldorchard.com/brewer


Arryved mobile point of sale powers places with personality. Arryved is streamlining business operations for the makers of craft with an all-in-one solution that was built with love by hospitality professionals. No contracts and no monthly fees make Arryved a no brainer for your craft business. Go to Arryved.com/cbb to set up a free, customized demo. A different kind of P-O-S has Arryved.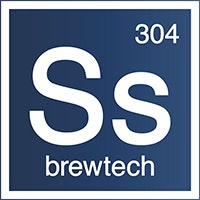 From the rotatable pick-up tube on Rogue Brewing's pilot brewhouse to the integrated hopbacks on Sierra Nevada's twin prototyping brewhouses, Ss Brewtech has taken technology they invented working with world-renowned industry veterans and made them available to every craft brewer. To learn more about Ss Brewtech's innovation list, head over to SsBrewtech.com