Subscribe to the Craft Beer & Brewing Podcast:
Eric Larkin enjoys constraints. Throughout his brewing career, he's been drawn to breweries that have set up their own guardrails around the styles of beer they brew—such as Allagash's Belgian style focus, or the hazy IPAs of Odd13. With Cohesion in Denver, he and his wife Lisa have fully embraced Czech-style lager. The presentation is top-notch, with a focus on foam and a variety of beers and pour styles, but narrowing down the beer approach has given Larkin a tight range within which to work, and he thrives on that challenge.
Don't call them "authentic," though—these beers are traditional, even reverent, but they don't need to lean on that difficult "A" word to be worth drinking. Instead, the experience of drinking them at the brewery clearly expresses their intentionality. The presentation and care is evident in every pour.
In this episode, Larkin discusses their approach to brewing Czech-style lagers, including:
the importance of dialing in soft water
developing an under-modified pilsner malt with a local craft maltster
the necessity of decoction, and levels of decoction for specific beers
adjusting for mash temperature impacts of decoction
working with lower-attenuating Czech yeast in open fermentors
whole-cone versus pellet hops
the range of possibility within the seemingly narrow tradition
And more.
This episode is brought to you by: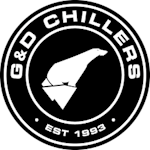 G&D Chillers
What if you could chill your beer with a more efficient chiller? The Answer? G&D Chillers new Micro Channel Condensers! G&D's Micro Channel Condensers are highly efficient in hotter regions, use a fraction of the refrigerant over traditional chillers which provides less opportunity for leaks along with lower global warming potential. G&D Chillers' Engineers are committed to green technology design, while developing a more energy efficient chiller for the brewing industry. Contact G&D Chillers today at gdchillers.com.


This episode is sponsored by BSG CraftBrewing. Explore a whole universe of hop sensory with unique varieties like Cashmere, Comet, Triumph, El Dorado, and many more. Sourced directly from growers and processed at BSG's FSSC-certified facility in Yakima to bring you only the very best hops, from farmer to fermenter. For contracting, spot sales, and more info, reach out to us at [email protected]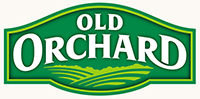 Supply chain challenges are here to stay for a while, so why not trust the experts to handle freight for your ingredients? Old Orchard has partnered with a leading logistics firm in the craft beverage industry to transport your craft concentrate blends. When you order two pails or more of concentrate from Old Orchard, you qualify for freight quotes from various carriers and can stay up-to-date on the status of your shipment. To get started on a freight quote for craft concentrates today, head over to oldorchard.com/brewer.


Arryved mobile point of sale powers places with personality. Arryved is streamlining business operations for the makers of craft with an all-in-one solution that was built with love by hospitality professionals. No contracts and no monthly fees make Arryved a no brainer for your craft business. Go to Arryved.com, forward slash CBB to set up a free, customized demo. That's A-r-r-Y-v-e-d dot com, forward slash CBB. A different kind of P-O-S has Arryved.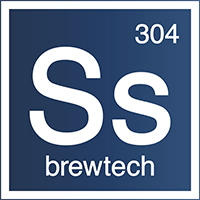 From the rotatable pick-up tube on Rogue Brewing's pilot brewhouse to the integrated hopbacks on Sierra Nevada's twin prototyping brewhouses, Ss Brewtech has taken technology they invented working with world-renowned industry veterans and made them available to every craft brewer. To learn more about Ss Brewtech's innovation list, head over to SsBrewtech.com