Subscribe to the Craft Beer & Brewing Podcast:
It's been rough year for craft beer. From the macroeconomic forces hitting the entire economy in 2022—rising rents, rampant inflation in raw materials and logistics costs, shortages, and rising labor costs—to industry-specific challenges such as changing consumer interest in packaging formats, shifting beer styles, distributor focuses, changing draft beer landscape, and more, it's become increasingly difficult to operate brewing businesses successfully.
For Port Brewing and The Lost Abbey cofounder Tomme Arthur, the solution is to "grow down," or to get comfortable being smaller. For so many breweries, planning for future growth has long informed every decision, from branding to brewhouse. Yet after 17 years of constant reinvestment into future growth which now looks like an unreachable horizon, Arthur is having second thoughts.
In this episode, recorded initially for a written Q&A in the latest issue of our Brewing Industry Guide, Arthur shares his perspective on:
dealing with brewery square footage that isn't generating revenue
challenges in shallow and wide distribution
distributor consolidation and changing priorities
the hidden cost increases in triple net commercial leases
rising raw materials costs
the shift in consumer interest in sour and mixed-fermentation beer
revamping the existing brewhouse to be more attuned to proper inventory levels
the hidden costs of operating more taproom locations
And more.
This episode is brought to you by: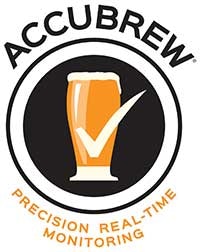 AccuBrew is an analytical tool designed to collect and compare the information brewers need to produce consistent results and continuously improve the process of fermentation. AccuBrew is more than a progress bar and early warning system. It is an ever evolving piece of technology tailored to you and your process. (bullet) Save time and turn tanks faster. (bullet) Monitor and compare batch progress in real-time. (bullet) Enter notes, set custom reminders and temperature alerts. (bullet) And detect process issues before a batch is ruined. Quality, consistency, and confidence. That is what AccuBrew delivers! Visit accubrew.io today, for a no obligation 90 day trial!

Sponsored by BSG, distributors of TNS Hop Oils. A revolutionary hop product that gives your beer all the hop intensity with none of the astringency. Make better beer and get more from each turn with less work. Change your brewing game with TNS Hop oils. Visit BSGCraftbrewing.com to learn how.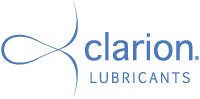 Balancing barley and hops is your expertise. Food-grade lubricants is ours. Clarion Food Grade Lubricants meet stringent standards of purity and performance for food and beverage processing, food packaging, cosmetic and pharmaceutical applications. All Clarion Lubricants are backed by the Clarion warranty, and we work with you to create an efficient lubrication program that helps protect your operation. To learn more, visit ClarionLubricants.com/foodgrade. Clarion Lubricants. The expert that experts trust.