Subscribe to the Craft Beer & Brewing Podcast:
Brian Purcell may have founded Atlanta's Three Taverns nine years ago to focus on Belgian-style beers, but today it's the spirit of that brewing tradition that informs their approach more than a purely stylistic expression. Creativity balanced with drinkability still drives their brewing decisions, whether that's brewing an American-hopped modern pils in conjunction with the team from Pivovar Proud (the experimental brewery of Pilsner Urquell), or tackling the expressive fermentation of hazy IPA.
In this episode, Purcell and head brewer Neal Engleman break down these beers, from the knockout-hopped Pils Liberation collaboration (with Citra and Cascade) to their popular hazy IPA. Along the way, they discuss:
brewing the collaborative pils with Citra, Cascade, and Saaz hops
knockout-hopping the 34/70 fermentation
impacts on lager fermentation from aggressive hopping
applying lessons learned to other lagers they brew
brewing their ninth anniversary English-style barleywine
ingredient selection for better mashing with hazy IPA
active- versus post-fermentation dry hopping
And more.
This episode is brought to you by:

G&D Chillers
For nearly 30 years, G&D Chillers has set the mark for quality equipment you can rely on. G&D stands above the rest as the only chiller manufacturer that engineers your glycol piping for free. G&D also stands alone as the only chiller manufacturer with an in house team of installers and engineers, with 30 years of real world, field labor experience in breweries, wineries and distilleries. Contact the total glycol system design experts today at gdchillers.com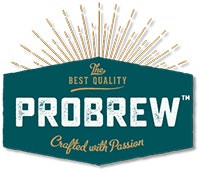 Still emptying those overflowing wastebins full of low-fills, crushed and damaged cans, or under carbonated beer every canning day? It's time to Fill Like a Pro. Email [email protected] for more information on ProFill Can fillers from ProBrew. ProFill can fillers use rotary, true-counter-pressure-gravity filling and seaming technology to run at speeds of 100 to 300 cans per minute with less than 30 parts per billion DO pickup and less than 1% product waste at the filler. Stop wasting perfectly good beer. Email ProBrew at [email protected] today! Probrew is a subsidiary of TechniBlend, now a ProMach brand.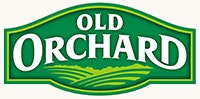 Looking for innovation in your next beverage break-through? Think outside the purée box and let your brand stand out with Old Orchard's craft concentrate blends. Even smoothie seltzers can benefit from the extra boost of flavor and color. Old Orchard is based in the Greater Grand Rapids, Michigan area—also known as Beer City, USA—and supplies craft beverage categories ranging from beer, wine, and cider to seltzer, spirits, and kombucha. To join the core of Old Orchard's brewing community, learn more at oldorchard.com/brewer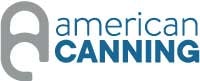 Packaging beer can be a daunting task but buying cans shouldn't be. American Canning provides packaging supplies at competitive prices in order quantities catered to craft. Think single truckloads and half-height pallets rather than million can minimums. For a smooth packaging experience, also consider their ultra-compact, single operator canning machines. Pricing begins at $25,000 with quick 6-8 week lead times on most equipment. American Canning exists to help share your craft in cans; learn more about their ecosystem of solutions at americancanning.com.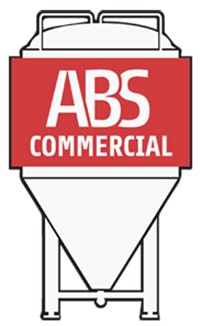 ABS Commercial is a full-service brewery outfitter, proud to offer brewhouses, tanks, and small parts to brewers across the country. They stock equipment ranging from 3BBL to 90BBL, and offer custom-designed equipment up to 900BBL. Contact one of their brewery consultants today at [email protected] to discuss your brewery project. ABS Commercial. We are brewers.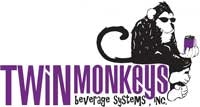 Ready to get into canning, but not sure where to start? Twin Monkeys Beverage Systems has helped hundreds of breweries around the world tailor packaging solutions that meet the unique needs of each brewery. Pioneering many new technologies like integrated liquid nitrogen dosing, expandable canning machines, and automated fill tuning, Twin Monkeys continues to push the boundaries of what is possible and what is necessary. See our lineup at www.twinmonkeys.net.