Subscribe to the Craft Beer & Brewing Podcast:
There's more to German-style beer than just lager, and Cedar Springs Brewing is out to preach the gospel of weissbier to anyone who will listen. Their Küsterer Original Weissbier has a couple GABF medals to its name, and they are dedication to foundational brewing methods, including step-mashing and open fermentation. Combine that with a knack for storytelling that's necessitated by their focus on the weissbier family—they generally have two or three different weissbiers on tap at any given moment—and you get a brewery experience far different from today's norm.
In this episode, founder David Ringler discusses the Cedar Springs approach to weissbier, from the historical roots of the style to the choices they've made in process and recipe. Along the way, he touches on:
building balance and subtlety
step-mashing everything
designing open fermentors for softer fermentation
working through different weissbier yeasts
tracking down and brewing historical iterations of weissbier
brewing the all-barley take, called dampfbier
adjusting fermentation temperatures for ester production
And more.
<
This episode is brought to you by:

G&D Chillers
G&D Chillers. The brewing industry's premier choice for glycol chilling. They are proud of the cool partnerships they have built over the past 30 years. G&D Chillers has set the standard on quality, service, and reliability with 24/7 service and support. Want to maximize efficiency in your chiller? G&D's Micro-Channel Condensers are designed for less power draw. They have a lighter weight, and a more compact design using up to 70% less refrigerant means a lower GWP and lower operating costs. Reach out for a quote today at gdchillers.com or call to discuss your next project.

Sponsored by CanCraft, Need Aluminum Cans? Lids or PakTech Can Carriers? Design Help? Don't know where to start? Thankfully Cancraft is nearby and ready to deliver your complete packaging solution. Plus, with low minimums and full-service support from design through delivery, reaching your brand potential has never been easier. Visit bsgcraftbrewing.com/CanCraft to get started.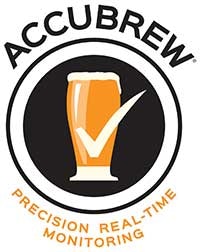 AccuBrew is a game changing fermentation monitoring system that gives you unprecedented insight into your yeast's health and activity. The AccuBrew sensor, mounted through your tank's sample port, creates a record of sugar conversion, clarity, and temperature for every batch run. Step into the modern era of brewing and get your hands on a system that helps deliver your best brew every batch. Like to improve? So does AccuBrew! Something BIG is coming, find out more at accubrew.io.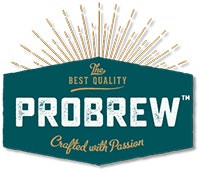 At ProBrew, they believe that your brewery deserves equipment as unique as the drinks that you craft. That is why their solutions are specifically designed to help you brew YOUR beer, not someone else's. From brewing to fermenting to carbonating and can filling, ProBrew's customizable equipment empowers breweries to expand operations at their own pace. For more information, visit www.probrew.com or email [email protected] to learn exactly how they can take your operations to the next level. ProBrew, brew YOUR beer.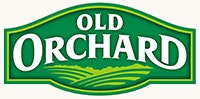 If you hear Old Orchard mentioned in the brewing community, don't be surprised: the flavored craft juice concentrate blends from Old Orchard have shipped to over 46 states. Their new brewing customers often mention discovering Old Orchard through the word-of-mouth recommendation of another brewer. To join the core of Old Orchard's brewing community, learn more at oldorchard.com/brewer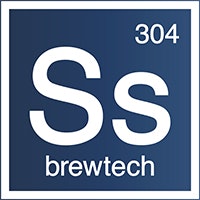 From the rotatable pick-up tube on Rogue Brewing's pilot brewhouse to the integrated hopbacks on Sierra Nevada's twin prototyping brewhouses, Ss Brewtech has taken technology they invented working with world-renowned industry veterans and made them available to every craft brewer. To learn more about Ss Brewtech's innovation list, head over to SsBrewtech.com


100% recycled, 100% recyclable and reusable - PakTech handles are the sustainable solution to handle your craft beer. PakTech has been a leading producer of secondary packaging for the craft beer industry for over 30 years and their handles are found across the globe. By fully embracing the principles of circular economy, PakTech helps customers meet their own ambitious sustainable goals. 100% recycled, 100% recyclable and reusable, PakTech is the sustainable packaging solution for your craft beer. Order your free samples today! Call 541.461.5000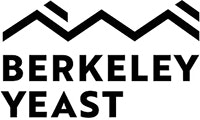 Berkeley Yeast. The creators of Tropics yeast, which produces massive notes of guava and passionfruit, now bring you Thiol Boost. Berkeley Yeast's Thiol Boost is pure liquid thiol precursors that take Tropics to the next level. Add it to the fermentor when you pitch the yeast and prepare yourself for tropical fruit nirvana. The concentration of precursors is the same in every batch of Thiol Boost so you can predictably tune the level of tropical flavor by adjusting the dosage. Mention this podcast and get 15% off your next order. Berkeley Yeast. Ordinary yeast made extraordinary.