Subscribe to the Craft Beer & Brewing Podcast:
When Long Beach, California's Beachwood Brewing set out to create a wild and sour beer program years ago, they did it with an intentionality one would expect from a brewery that has racked up so many accolades over the years. In this episode, Beachwood Blendery head brewer and blender Harrison McCabe walks through the various ways they've controlled environmental factors in the brewhouse for optimal spontaneous brewing in the non-traditional climate of Southern California, while maintaining parallel programs producing both spontaneous and pitched culture sour and wild beer. To McCabe, the key is using hops, temperature, and mash to slow the lactic acid production process, allowing for more characteristic funk to develop before acidity completely takes over. He talks about how they've embraced a single infusion high-temperature mash, bumped up the amounts of aged hops, and carefully created "seasons" in the barrel warehouse through temperatre control, before discussing everything from blending to fruiting process. Great wild, sour, and spontaneous beer can be made anywhere—it's just a matter of creating a process and environment that favors great flavors.
This episode is brought to you by:


Country Malt Group : With over 200 years of combined experience in the craft beverage industry, Country Malt Group's dedicated sales and support staff understand the importance of excellent ingredients, product knowledge, and expertise in making great beer. Country Malt Group's mission is to provide the products and services you need while making the process of ordering ingredients easy – the focus is to inspire your best craft! Order online at shop.countrymalt.com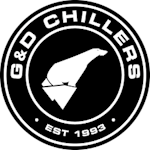 G&D Chillers: As the brewing industry's premier choice for glycol chilling, G&D Chillers has set the standard on quality, service, and dedication to their customer's craft. For 25 years G&D has led the way on innovative solutions that match their brewing customers immediate and future needs. With a wide selection of custom built chillers; G&D offers the Nano chiller, the perfect solution for Nano breweries all the way up to their larger capacity units like the Vertical Air Chiller, built for higher volume operations. Contact G&D Chillers today for your chiller sizing needs at 800.555.0973. Reach out online at Gdchillers.com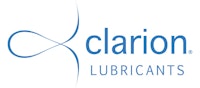 Clarion Lubricants: Clarion Lubricants, balancing barley and hops is your expertise, food-grade lubricants is ours. The team at Clarion knows that when it comes to making great beer, you're the expert, and when it comes to supplying food-grade lubricants backed by service-oriented professionals, they're the experts. Clarion will work with you to create an efficient lubrication program that helps protect your brewery. To speak with an expert dial 1-855-MY-CLARION (855-692-5274) or visit clarionlubricants.com. Clarion Lubricants. The expert that experts trust.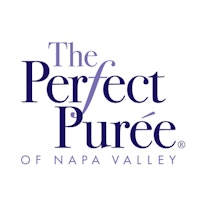 The Perfect Purée: Craft the perfect pour with superior fruit from The Perfect Purée. Picked at the peak of ripeness, the fruit is pureed and packed for optimal fresh flavor and color. But don't just take their word for it, experience flavor first-hand by curating your own complimentary sample box at perfectpuree.com/beer. Samples are complimentary for brewing professionals only.