Subscribe to the Craft Beer & Brewing Podcast:
In the midst of the last Great Recession, Potts felt the itch to turn his brewing hobby into a profession. While preparing and studying at the Siebel Institute, he fell in love with sour beer. He set out to brew it at his own brewery in an unlikely place for sour beer—smack dab in the middle of the agricultural heartland of Illinois. After seeing the demand at the Great American Beer Festival in 2011, Destihl committed to expanding its sour beer production. That has led them on a trajectory they've followed to the current day, where 50 percent of the beer they brew is of the sour variety.
Quick-sour beers are a large part of that volume, but unlike typical kettle sours, Destihl doesn't just push a fast Lactobacillus fermentation. Instead, they use their own mixed culture built from a spontaneous capture in the brewery—an approach that gives them flavors they can call their own. Developing a process to scale their quick-sour program was not easy, and Potts walks us through the successes and setbacks along the way.
That process of innovation is one that they've applied with similar force to evolving styles like hazy IPA, and Potts also talks about how they developed their own take on the style—one that's shelf-stable and capable of tasting great in their far-flung retail markets. They've done it without sacrificing elements they find crucial to the style, such as dry hopping during active fermentation to achieve bio-transformative effects.
Location is no impediment to brewing great sour beer, as long as you seek out your own process and your own creative voice. Destihl is proof of that.
This episode is brought to you by: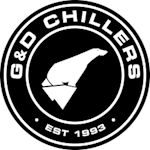 G&D Chillers: As the brewing industry's premier choice for glycol chilling, G&D Chillers has set the standard on quality, service, and dedication to their customer's craft. For 25 years G&D has led the way on innovative solutions that match their brewing customers immediate and future needs. With a wide selection of custom built chillers; G&D offers the Nano chiller, the perfect solution for Nano breweries all the way up to their larger capacity units like the Vertical Air Chiller, built for higher volume operations. Contact G&D Chillers today for your chiller sizing needs at 800.555.0973. Reach out online at Gdchillers.com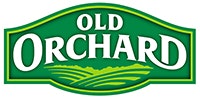 Old Orchard supplies craft juice blends from the heart of Beer City USA. As the industry blending experts, they supply major national brands and growing breweries alike. They've been the best-kept juicy secret in craft beverage for years, but now the secret's out. Breweries across the board are experiencing a seamless transition to Old Orchard as their new juice supplier. So hop aboard the Old Orchard fruit train; their sample kit starter pack is waiting for you at www.oldorchard.com/brewer.


This episode is brought to you by Hopsteiner–your premium hop supplier dedicated to delivering quality hops and hop products in every package. Visit Hopsteiner.com for a complete list of offerings or select "shop hops" to start ordering today.


Fermentis is the obvious choice for beverage fermentation. They've provided the beer industry, from large and small breweries to homebrewers, with the best fermentation yeasts since 2003. Their yeasts are easy to use—just pitch your Fermentis yeast directly into your wort, no rehydration necessary. To learn more about how Fermentis can improve the quality of your fermentation, and for the latest on their exciting new product releases, visit Fermentis.com.


This episode is brought to you by Brewers Publications, publishers of "Small Brewery Finance" by Maria Pearman, "How to Brew" by John Palmer, and the forthcoming "Historical Brewing Techniques" by Lars Marius Garshol. Established in 1986, Brewers Publications has published more than 50 books of enduring value for amateur and professional brewers alike. Visit BrewersPublications.com today to browse the complete catalog of books and ebooks.