Subscribe to the Craft Beer & Brewing Podcast:
Before she was cofounder and chief brand officer of Denizens Brewing in D.C.'s Maryland suburbs, attorney Julie Verratti worked for the US Small Business Administration. Her working knowledge of government can be a valuable for brewery owners and operators across the country as they chart a course through a difficult and heartbreaking winter wave of COVID.
In this special episode, Verratti offers a crash course in connecting with elected officials to lobby for the support that breweries need—from the federal down to the local level. She also takes a deep dive into the operational measures that Denizens has put into place to continue serving customers while keeping staff safe.
This episode is brought to you by: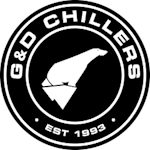 G&D Chillers: Nearly 2,000 breweries across the US, Canada, and Mexico partner with G&D Chillers. Innovative, modular designs and no proprietary parts propel G&D ahead as the premier choice for your glycol chilling needs. Breweries you recognize, like Russian River, Ninkasi, Jacks Abby, Samuel Adams, and more, trust G&D to chill the beer you love! Call G&D Chillers to discuss your project today, or reach out directly at Gdchillers.com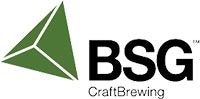 Haze for days in your IPAs! Kerry BioHaze from BSG adds that perfect stable cloudy appearance for your hazy recipe. Made with all-natural materials, BioHaze is a free-flowing microgranular powder that binds with protein molecules in beer that form polyphenol-protein complexes to produce a cloudy haze. This unique product can be added to final beer to give your beer that famous haze. Find out more about BioHaze at bsgcraftbrewing.com, or contact us at 1.800.374.2739.


Tired of the trial-and-error carbonation processes? Then look at our innovative automated carbonation systems for precise carbonation. These systems handle wide flow ranges to accommodate all your beer, wine, soda or cider styles. You can even carbonate and directly send the product to a packaging line without tankage! Besides carbonation, QuantiPerm offers robust and economical systems for, nitrogenation and water deoxygenation. All our systems have an easy-to-use graphical user interface with reports and graphs that you can pull up on your mobile device. Visit quantiperm.com for more information.


Grandstand is your source for the latest trends in custom printed drinkware, apparel and promotional items. We make your job easy by serving as your one-stop-shop for everything. Visit egrandstand.com/lookbook to see what's trending.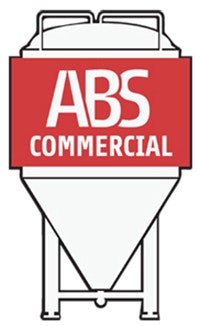 ABS Commercial is excited to be a part of today's Podcast! ABS is a full brewery outfitter offering brewhouses, tanks, keg washers and small parts. ABS wanted to do something fun for the craft beer industry, so they are giving away an ABS Keg Viking Keg Washer LIVE on December 5th, which happens to be national repeal day. To enter, go to www.abs-commercial.com, click on "Keg Viking" page and fill out the contest form for your chance to win!