Subscribe to the Craft Beer & Brewing Podcast:
Matt Sampson, director of brewing operations for Hacienda Beer and Door County Brewing in Wisconsin, never set out to be a brewer. The PhD chemist figured on life in a lab—but life had something else in store. He found his way into brewing through the side door—vaulting from a somewhat unique position as brand manager and QC tech. That led to cellar and brewing work. Now, years later, Sampson still manages the Hacienda brand while overseeing all brewing for both Hacienda and Door County.
Door County focuses on the reliable, tried-and-true craft standbys. Hacienda, meanwhile, is their hub of experimentation—where flavor and exploration are priorities—and their Milwaukee taproom is the best place to experience it.
In this episode, Sampson focuses on the Hacienda approach, where a focus on tropical flavor spans beer styles, from their high-volume hazy IPAs to their mixed-culture and spontaneous beers. Along the way, he discusses:
focusing on tropical Brettanomyces flavors over "barnyard"
fermenting directly in oak with Brett primaries
transitioning from grown and dreg cultures to commercial pitches
brewing spontaneously with a coolship in the Upper Midwest
foregoing aged hops to allow more tropical hop flavors to emerge
using hops directly in the coolship
understanding Michigan- and Wisconsin-grown hop flavors
taking a fruit-first approach to choosing blending stock
prepping cherries for beer maceration with a carbonic process
controlling THP in finished beer
the importance of dry-hopping every mixed-fermentation beer
And more.
This episode is brought to you by: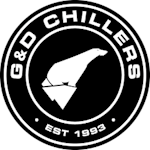 G&D Chillers For nearly 30 years, G&D Chillers has set the mark for quality equipment you can rely on. G&D stands above the rest as the only chiller manufacturer that engineers your glycol piping for free. G&D also stands alone as the only chiller manufacturer with an in house team of installers and engineers, with 30 years of real world, field labor experience in breweries, wineries and distilleries. Contact the total glycol system design experts today at gdchillers.com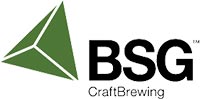 Support from this episode comes from BSG and The Malt Haus by Rahr. The Malt Haus is your online source for cool and exclusive Rahr Malting Co. gear that you can't get anywhere else. T-shirts, hoodies, hats, socks, glassware, and even gear for your pets. Rep the malt you brew with and look sharp doing it! Take the tradition home at themalthaus.com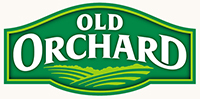 Is your brewery struggling to source or afford berry ingredients? Historic heatwaves devastated U.S. berry crops, causing supply to dwindle and prices to skyrocket. That's why brewers are switching over to Old Orchard's craft concentrate blends, which mimic straight concentrates but at a better price point—and with more reliable supply. Is it any surprise that Old Orchard's best-sellers are Raspberry and Blackberry flavors? Reclaim your margins and order your craft concentrates at oldorchard.com/brewer


BrewMonitor, from Precision Fermentation, is the first real-time, comprehensive fermentation monitoring solution. It works with your existing fermentation tanks to track dissolved oxygen, pH, gravity, pressure, temperature, and conductivity in real-time, from any smartphone, tablet, or PC. BrewMonitor provides detailed insight into your fermentations that helps improve beer consistency, reduce tank-time, and increase overall efficiency–saving your brewery time and money. Get started for 30 days, risk-free. Visit precisionfermentation.com/brewing.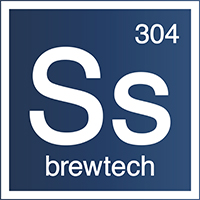 From the rotatable pick-up tube on Rogue Brewing's pilot brewhouse to the integrated hopbacks on Sierra Nevada's twin prototyping brewhouses, Ss Brewtech has taken technology they invented working with world-renowned industry veterans and made them available to every craft brewer. To learn more about Ss Brewtech's innovation list, head over to SsBrewtech.com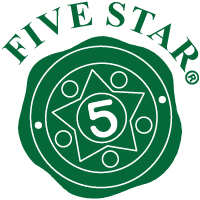 Are you involved in your local Homebrew Club? Want to receive even more benefits? Sign up today for Five Star Chemicals Homebrew Club Program. It's free, and you could have the chance to test out new products before they hit the market, receive exclusive swag, and enjoy discounts on brewing cleaners and sanitizers. Head on over to their website to sign up. You won't want to miss it.