Subscribe to the Craft Beer & Brewing Podcast:
Sean White, cofounder of Little Fish in Athens, Ohio, is committed to mixed-culture beer. It's not the only thing they brew, but it's part of the soul of the brewery and a founding pillar that they've continued to develop—and improve—over the past eight years. Over that time, they've been recognized a number of times for these beers—including medals from the World Beer Cup in 2016 and 2018 and from GABF in 2020 and 2022. But, if you ask White, he'll tell you that they're still figuring it out. They haven't settled, and they're still learning.
In this episode, White discusses how they brew these compelling beers, from timing ingredient additions to parameters around their spontaneous beer program. Along the way, he discusses:
maintaining multiple cultures via solera and brink
minimizing beer waste to promote sustainability by reducing failure
balancing acidity in award-winning beers
neutralizing aged hops to manage funky flavor components
sourcing and processing local fruit
adding fruit in the barrel
bottle-conditioning with an acid shock starter to reduce yeast stress
topping up barrels to prevent the development of off-flavors
not drinking beer for the past eight months, while still brewing it
And more.
This episode is brought to you by:

G&D Chillers
For years G&D Chillers has chilled the beers you love, partnering with 3,000+ breweries across the country. They are proud of the cool partnerships they've built over the past 30 years. They know brewing doesn't stop at 5 o'clock and nor do they. G&D uses quality components, expert craftsmanship and constant innovation. With 24/7 service and support your brewery will never stop. Remote monitor your chiller for simple and fast access to all the information you need – providing you with the peace of mind your operation is running smoothly. Reach out for a quote today at gdchillers.com or call to discuss your next project.

Sponsored by BSG, exclusive distributors of Rahr Malting Co., producers of quality malt since 1847. Navigating the seas of brewing can be a treacherous affair, so let Rahr North Star Pils™ be your guide. With overtones of honey and sweet bread, flavor and aroma notes of hay and nutty character. Rahr North Star Pils™ is a base malt you can set your compass by! Great for any beer style, but perfect for a classic lager. Set a course for BSGCraftbrewing.com to learn how.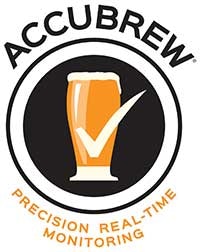 AccuBrew is a new analytical tool unlike anything else on the market that gives brewers, like you, unprecedented insight into your fermentation process. You can remotely monitor sugar conversion, temperature, and clarity to ensure consistency by quickly detecting out-of-range conditions. The AccuBrew system creates and stores permanent records so you can compare every batch. AccuBrew goes beyond a simple measurement tool. AccuBrew helps you monitor, document, and manage your fermentation process in real-time.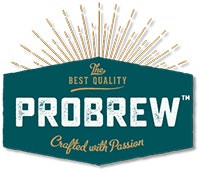 At ProBrew, they believe that your brewery deserves equipment as unique as the drinks that you craft. That is why their solutions are specifically designed to help you brew YOUR beer, not someone else's. From brewing to fermenting to carbonating and can filling, ProBrew's customizable equipment empowers breweries to expand operations at their own pace. For more information, visit www.probrew.com or email [email protected] to learn exactly how they can take your operations to the next level. ProBrew, brew YOUR beer.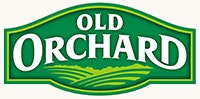 If you hear Old Orchard mentioned in the brewing community, don't be surprised: the flavored craft juice concentrate blends from Old Orchard have shipped to over 46 states. Their new brewing customers often mention discovering Old Orchard through the word-of-mouth recommendation of another brewer. To join the core of Old Orchard's brewing community, learn more at oldorchard.com/brewer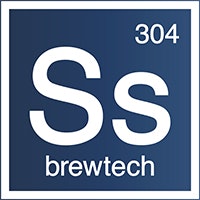 From the rotatable pick-up tube on Rogue Brewing's pilot brewhouse to the integrated hopbacks on Sierra Nevada's twin prototyping brewhouses, Ss Brewtech has taken technology they invented working with world-renowned industry veterans and made them available to every craft brewer. To learn more about Ss Brewtech's innovation list, head over to SsBrewtech.com


Have you heard of Christian Hansen? They are the fermentation experts with over 100 years experience in dairy and wine. They are now bringing that knowledge of microbes to brewers with their SmartBev range of frozen liquid yeast and freeze-dried bacteria. This portfolio allows for consistent performance at the brewery and produces a range of high quality brews. Reimagine what your beer can be. Go to Chr-Hansen.com to learn more on the SmartBev line of products.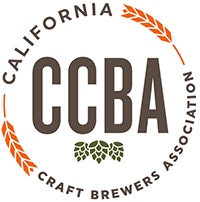 Join the craft beer community in Sacramento March 19-22 for the California Craft Beer Summit. Access educational sessions on business and technical skills and network with industry leaders all under one roof. Speakers include David Walker, Natalie and Vinnie Cilurzo and Ken Grossman. The Summit is an important opportunity for your entire brewing team – from production to sales to marketing – to develop their knowledge, skills and experience in the industry. Early bird discounts end January 20 visit cacraftbeersummit.com to register.