Subscribe to the Craft Beer & Brewing Podcast:
This week's podcast is a roundtable discussion with three leading voices in West Coast IPA, all three based in California—Kelsey McNair of North Park in San Diego, Evan Price of Green Cheek in Orange, and Vinnie Cilurzo of Russian River in Santa Rosa and Windsor. Over the course of two hours, these three discuss the ins and outs of brewing modern West Coast IPA today, including:
simplifying malt bills to just pilsner or two row pale
building body with water chemistry, to support hop flavor despite the light malt bill
lowering starting and finishing gravities to reflect a more dry, modern approach
adjusting liquor-to-grain ratios to boost attenuation
using the enzyme ALDC as well as new yeasts to reduce hop creep and diacetyl production
lowering knockout and fermentation temperatures for cleaner fermentations with ale yeast
managing pH throughout the hot and cold sides for better technical performance and hop expression
the impact of lower-pressure and open-top fermentation on imperial IPA, in the case of Pliny the Younger
rethinking hop blends with each new crop year
cold-side hop strategies for quality extraction and clarity in hop flavor and aroma
using modern hop products on the cold side for greater hop intensity
And more.
This episode is brought to you by:

G&D Chillers
G&D Chillers. The brewing industry's premier choice for glycol chilling. They are proud of the cool partnerships they have built over the past 30 years. G&D Chillers has set the standard on quality, service, and reliability with 24/7 service and support. Want to maximize efficiency in your chiller? G&D's Micro-Channel Condensers are designed for less power draw. They have a lighter weight, and a more compact design using up to 70% less refrigerant means a lower GWP and lower operating costs. Reach out for a quote today at gdchillers.com or call to discuss your next project.

Sponsored by BSG, distributors of TNS Hop Oils. A revolutionary hop product that gives your beer all the hop intensity with none of the astringency. Make better beer and get more from each turn with less work. Change your brewing game with TNS Hop oils. Visit BSGCraftbrewing.com to learn how.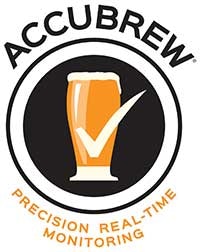 AccuBrew is a game changing fermentation monitoring system that gives you unprecedented insight into your yeast's health and activity. The AccuBrew sensor, mounted through your tank's sample port, creates a record of sugar conversion, clarity, and temperature for every batch run. Step into the modern era of brewing and get your hands on a system that helps deliver your best brew every batch. Like to improve? So does AccuBrew! Something BIG is coming, find out more at accubrew.io.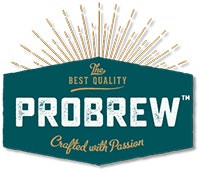 At ProBrew, they believe that your brewery deserves equipment as unique as the drinks that you craft. That is why their solutions are specifically designed to help you brew YOUR beer, not someone else's. From brewing to fermenting to carbonating and can filling, ProBrew's customizable equipment empowers breweries to expand operations at their own pace. For more information, visit www.probrew.com or email [email protected] to learn exactly how they can take your operations to the next level. ProBrew, brew YOUR beer.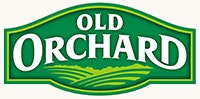 Is your brewery making its own ciders, seltzers, and other beverages beyond beer? If you need a central source for fruit flavor, Old Orchard has you covered. Old Orchard supplies flavored craft juice concentrate blends to beverage brands for the production of beer, cider, seltzer, wine, spirits, kombucha, and more. Flavor your lineup and streamline your sourcing by heading to oldorchard.com/brewer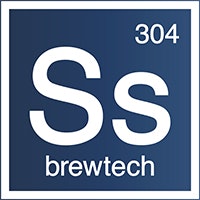 From the rotatable pick-up tube on Rogue Brewing's pilot brewhouse to the integrated hopbacks on Sierra Nevada's twin prototyping brewhouses, Ss Brewtech has taken technology they invented working with world-renowned industry veterans and made them available to every craft brewer. To learn more about Ss Brewtech's innovation list, head over to SsBrewtech.com


Have you heard of Christian Hansen? They are the fermentation experts with over 100 years experience in dairy and wine. They are now bringing that knowledge of microbes to brewers with their SmartBev range of frozen liquid yeast and freeze-dried bacteria. This portfolio allows for consistent performance at the brewery and produces a range of high quality brews. Reimagine what your beer can be. Go to Chr-Hansen.com to learn more on the SmartBev line of products.