Subscribe to the Craft Beer & Brewing Podcast:
Thinking about most of their beers as a triangle, Jason Synan and Mike Renganeschi, the brewers behind Hudson Valley Brewery, want to focus on acidity, hops, and botanicals. However, each characteristic doesn't play the traditional role in their beers that one might expect, and that's exactly how the brewers want it. Here they discuss their IPAs and how they blend down from an acidic beer base, going strong with botanicals, and using hops that convey more than just bitterness.
This episode is brought to you by: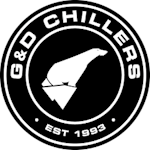 G&D Chillers: As the brewing industry's premier choice for glycol chilling, G&D Chillers has set the standard on quality, service, and dedication to their customer's craft. For 25 years G&D has led the way on innovative solutions that match their brewing customers immediate and future needs. With a wide selection of custom built chillers; G&D offers the Nano chiller, the perfect solution for Nano breweries all the way up to their larger capacity units like the Vertical Air Chiller, built for higher volume operations. Contact G&D Chillers today for your chiller sizing needs at 800.555.0973. Reach out online at Gdchillers.com

BSG: Great beers are made from select ingredients. With BSG, you'll bring the world to your brewhouse with an unparalleled and diverse selection of ingredients, from across the globe to just down the road. Our dedicated customer service team and industry experience provides you with the assistance you need in every step of the way. Let BSG be your supplier of choice for products essential to making great artisanal beverages, so you can stay focused on your craft. For more information, visit us as bsgcraftbrewing.com, or contact us at 1.800.374.2739.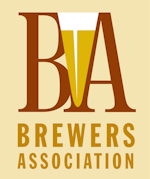 Craft Brewers Conference & BrewExpo America: This episode is brought to you by the Craft Brewers Conference & BrewExpo America, America's largest craft brewing industry gathering. Join your peers in Denver, April 8th through 11th. Details at CraftBrewersConference.com