Subscribe to the Craft Beer & Brewing Podcast:
You've heard from us, and you've heard from our writers and critics, but in this episode of our Best in Beer trilogy, you'll hear from the brewers behind two of our Best 20 Beers in 2022—Carey Fristoe of Black Spruce in Fairbanks, Alaska, and John Garcia of King Harbor in Redondo Beach, California.
Fristoe discusses the design and brewing of Aroma Dome IPA, a mashup of East and West Coast approaches, with unconventional choices that include the use of dry yeast. Along the way, he touches on:
using Vienna malt for color while achieving stable haze with just 10 percent wheat
pitching S-04 dry yeast for hazy IPA fermentation
lower-temp whirlpooling to reduce isomerization
single-stage dry hopping, with longer contact time and aggressive rousing
selecting hops for more cantaloupe and honeydew melon character
studiously reducing oxygen pickup throughout the brewing and cellar process
pushing both chloride and sulfate levels higher than typical rates
And more.
Then, Garcia walks us through Choco-Latte—a coffee, oat, and molé-spiced sweet stout that's decadent and drinkable, while discussing:
how to build a spectrum of malt flavor, from Simpsons Maris Otter base malt through Briess Midnight Wheat
hot-side whirlpool additions of cocoa powder, lactose, cinnamon, and toasted ancho chiles
sourcing and selecting the right high-quality ingredients
fermenting with US-05 dry yeast
adding coffee through a concentrated cold brew
And more.
This episode is brought to you by: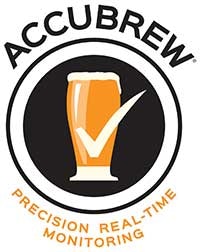 AccuBrew is a revolutionary fermentation analysis tool unlike anything else on the market, giving brewers unprecedented insight into the fermentation process. AccuBrew helps brewers confirm consistency and avoid problems from batch to batch. From your smart device you can track and compare sugar conversion, temperature, and clarity, and use that information to continuously improve your process. AccuBrew goes beyond a simple measurement tool. With the AccuBrew system, managing your process and people has never been easier.Visit accubrew.io today, for a no obligation 90 day trial!

We all know how important first impressions are. So put your best…can…forward by partnering with CanCraft. Offering a full-service packaging experience, CanCraft's design & aluminum specialists are here to support your business from concept through to delivery of ready-to-fill beverage cans. Visit bsgcraftbrewing.com/CanCraft to learn how CanCraft can help realize your brand potential!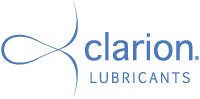 Balancing barley and hops is your expertise. Food-grade lubricants is ours. When it comes to what you do, you're the expert. And when it comes to supplying food-grade lubricants backed by service-oriented professionals, we're the experts. We work with you to create an efficient lubrication program that helps protect your operation. To learn more, visit ClarionLubricants.com/foodgrade. Clarion Lubricants. The expert that experts trust.